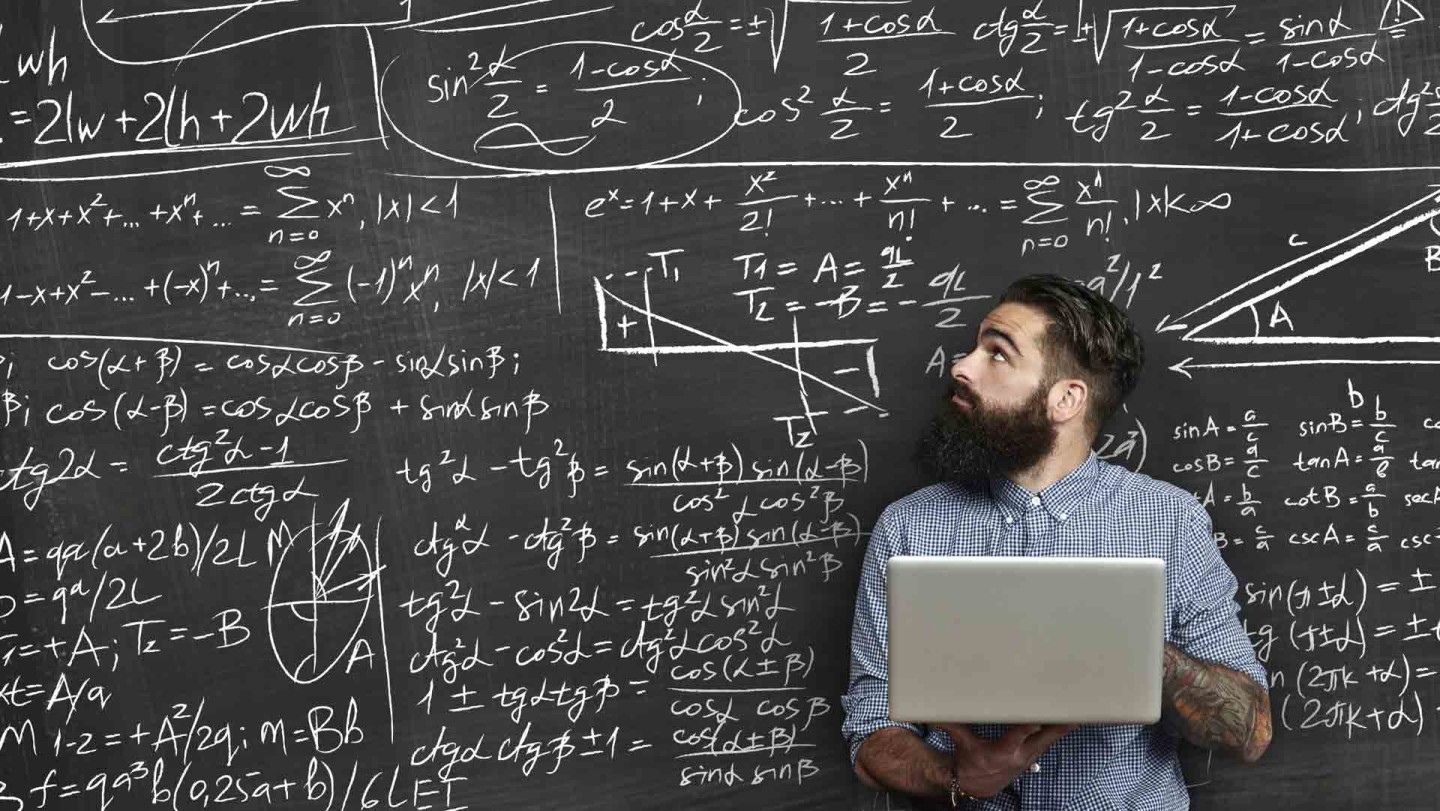 Every college-level teacher is different. Some stick around for life because they were lucky enough to land tenure positions, and others come and go faster than you can say the word syllabus. In spite of their unique quirks, though, most teachers match (at least) one of these seven models. See how many you end up with next semester.
1. The Lecturer
This chatty professor talks…and talks…and talks, and, just when you feel like your hand's about to fall off from all the note taking, he finds even more to say. If you're a shy learner, you'll love the idea of his teaching style—but be prepared to hear your prof's unforgettable voice in your dreams/nightmares.
2. The Coach
Business administration instructor by day and basketball buff by night, the Coach strives to leave her influential footprint in every corner of campus. She's as skilled in the art of delivering halftime pep talks as she is in hosting midterm study sessions, and there may or may not be an impromptu newspaper photoshoot during one of your classes. Hope you know a thing or two about sports!
3. The Tough-as-Nails Grader
Get this: there are professors out there who assign just one A per semester. That's right. A single student is deemed the smartest of them all, and the rest, well, they cross their fingers for a B-. This guy doesn't care about your extra-credit efforts or the fact that you visited his office 20 times during the semester. If you're not #1, you may as well kiss your perfect GPA goodbye.
4. The Bro
She's, like, totally cool. This chill prof hands out a syllabus at the start of each semester because the school insists she has to do it, but you can safely assume that she won't assign half of what's listed. Unlike the Tough-as-Nails Grader, she doesn't place a cap on good grades. In fact, if it were up to her, you wouldn't even get a grade for taking her course. Go to class, participate a lil' bit, and you should walk away with an easy A.
5. The Ball of Nerves
It could be his first fresh-out-of-grad-school teaching job. Heck, it could also be his 25th year behind the podium. Regardless, this guy's got a particularly sweaty pair of pits, and he often appears to be on the verge of crying. Although he's passionate about his field of study and eager to share said passion with you, the public speaking that comes along with teaching continues to trip him up. Be the student who raises a hand when no one else will. He'll love you for it.
6. The Bad Communicator
This gal really grinds my gears. The Bad Communicator accepted a teaching position in a world where 21st-century technology reigns supreme, so why is it that she still refuses to read and respond to student emails? And how does she get away with it? If you end up in her class, make sure you stay on top of your studies throughout the entire semester—or get super chummy with a hyper-focused classmate.
7. The Life Changer
Of all the professors you're going to encounter as a student, this is the one you'll never forget. The Life Changer will take you under his wing in a way that, quite literally, changes your life. From career coaching to letters of recommendation (and, if you're lucky, his personal contact info), he'll give you the tools you'll need to finish your degree and find the job of your dreams. Yeah, this guy's a real keeper.
---
---
Related Articles