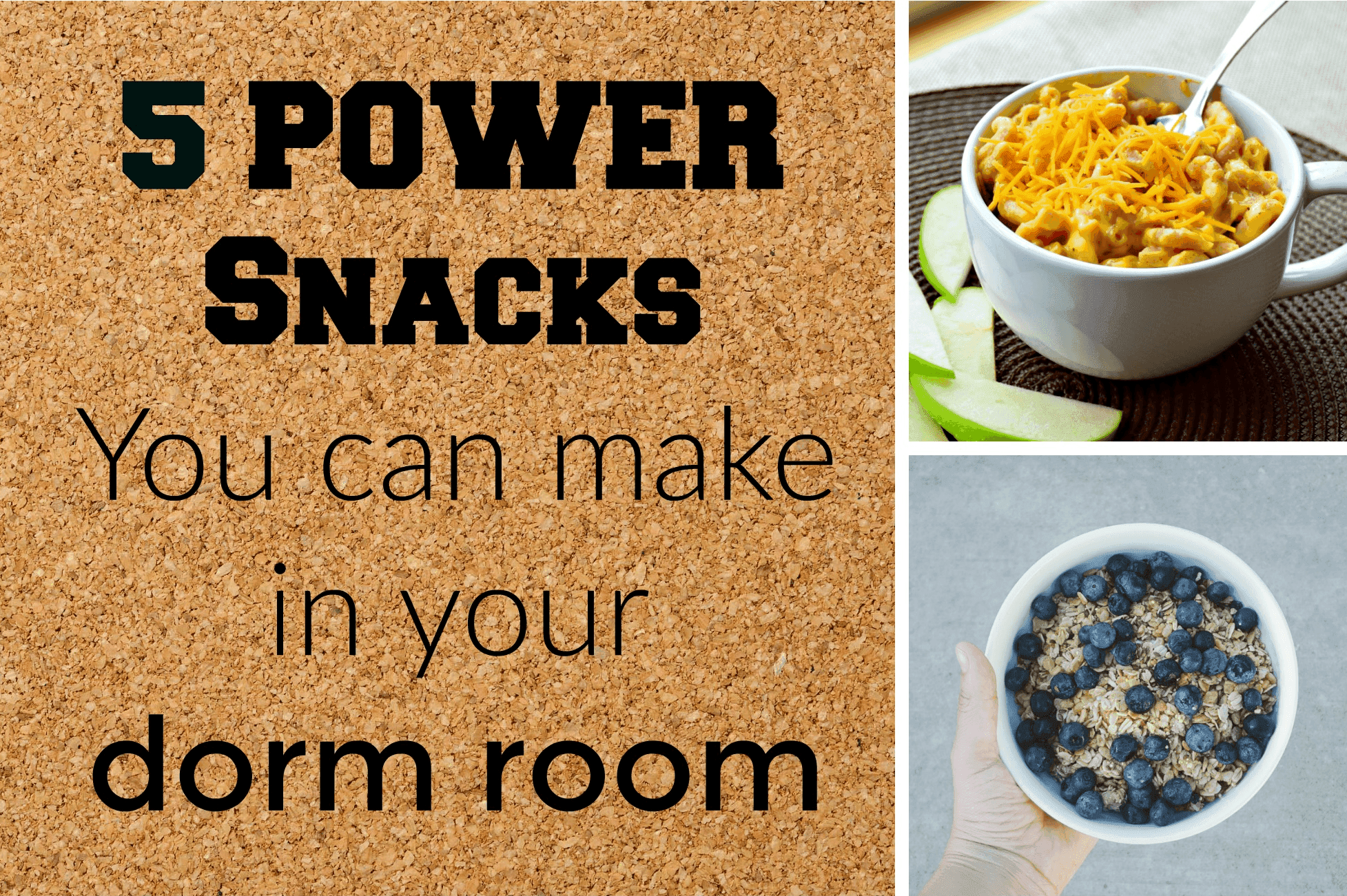 Meal plans are super convenient, but let's face it—dining hall dinners don't always hit the spot. If you start to get sick and tired of the same old sandwich or bowl of pasta, fear not! These recipes require few ingredients and zero fancy prep work. Oh, and you won't even need an oven.
What do you get when you combine a little bit of store-bought bread and a heaping dose of sweetness? In this case, it's a French toast/bread pudding hybrid that needs no griddle time.
Photo credit: Budget Bytes
You won't believe how easy this is to pull off! Three ingredients (two if you skip the cheese) is all it takes to add fluffy, mouthwatering protein to your morning.
Photo credit: Frankenstein
You could have pizza delivered to your dorm. However, why place an order when you could just as easily place a cup of ingredients in your microwave? Talk about a revolutionary concept!
Photo credit: Gemma Stafford
Once you go microwavable mac, you'll never go back. And I'm not talking about the instant pasta and cheese powder packets you'll inevitably stockpile beneath your bed. This is a real-deal, ooey-gooey meal that'll make you feel all kinds of satisfied.
Photo credit: Sargento
If you're wondering how the heck this one works, believe me, I was equally baffled. But it actually does! Trade your usual bag of chips for a couple of fresh spuds (or sweet potatoes). Then, slice 'em up and get cooking.
Photo credit: Eating Well
There's no way you'll be able to read this recipe without drooling. It's moist, it's chocolatey, and, if you make it in a mug, you could add a splash of moo for an easy cookies and milk combo.
Photo credit: Dessert Now Dinner Later
When your Friday night calls for a fiesta, answer with this fast enchilada recipe. The cheese tastes great on its own, but you could easily turn up the volume with beans, vegetables, or meat. (Most grocery stores sell ready-made chicken and steak strips.)
Photo credit: Love to Be in the Kitchen
The name of this one contains two of the most beautiful words in the English language, so how could it not be amazing? No matter what your topping of choice may be (Syrup? Sprinkles? Smashed bananas?), the pancake muffin will make you wish you'd never settled for cereal.
Photo credit: Krusteaz
You're going to take bananas from the dining hall, and they're going to turn brown before you get around to eating them. That's why this pint-sized treat is so perfect! Put those nanners to good use by transforming them into a banana bread worth writing/texting/Skyping home about.
Photo credit: Vittles and Bits
Ready for a quick, nutritious bowl of goodies that'll put Chipotle to shame? Well, dice an avocado and give this recipe a go! It's filling, flavorful, and extremely versatile.
Photo credit: Healthy Liv
Happy cooking!
---
---
Related Articles