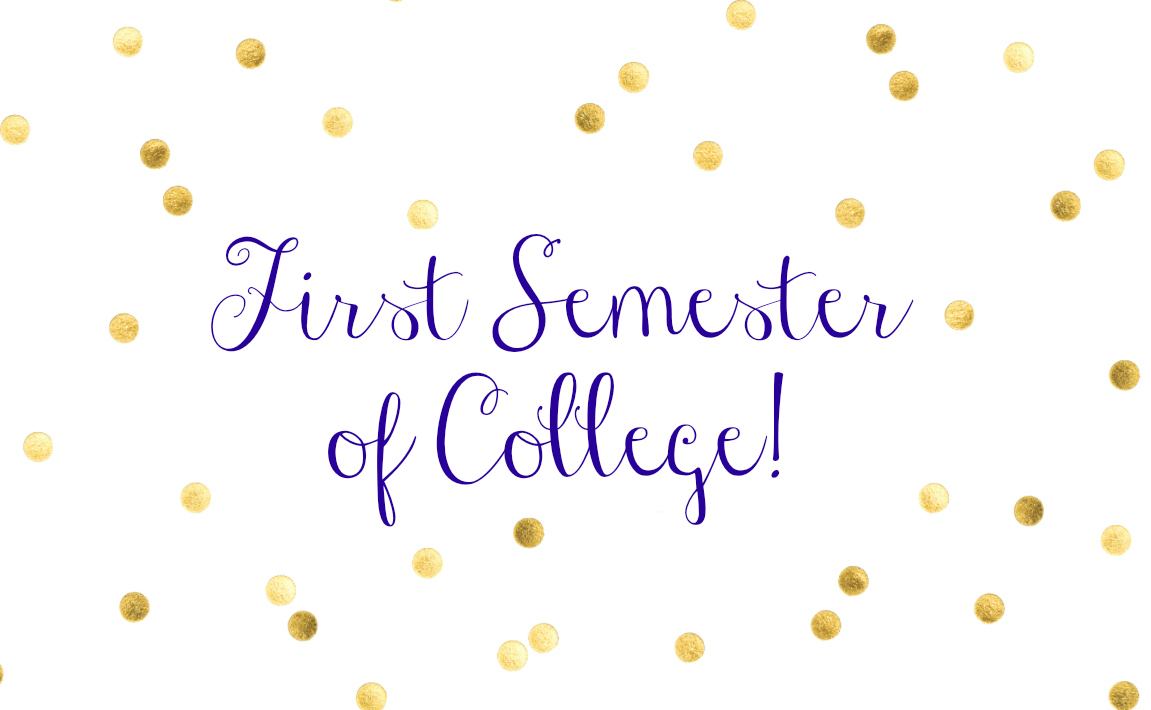 Getting through your first semester in college might seem scary, but it doesn't have to be. Here are 10 ways to make it through that overwhelming first semester
1. Talk to your roommate beforehand
Make sure you try calling or texting your roommate before you move in so that you can talk beforehand. This will make your life so much better, because when you move in, you won't feel like you're suddenly living with a stranger.
2. Stay organized
Many students regret not staying organized enough when arriving at college. Juggling responsibilities in high school seemed easy, but college might present you with more of a challenge when it comes to managing your to-do list. Make lists and keep a planner- you'll thank yourself in the long run.
3. Live balanced
Working towards straight A's is always a nice goal to have, but please don't sacrifice your health for a stellar GPA. Take a walk, make a salad, party with your friends … not everything in your life should revolve around your GPA.
4. Call home
Your parents have worked hard raising you up to this point, and even though you're now living away, they will still show support when you need it most. Even if you don't like to admit it, there's nothing like reassurance from your parents that you're doing just fine.
5. Make new plans
Trying something new in college will distract you from overwhelming class work and will help you make friends as well. Whether you go to a new restaurant, make plans with friends you do not talk to often, or take an aimless walk, you will thank yourself for getting out of your comfort zone and trying something new.
6. Give yourself a pep talk
Many college students tend to focus on the negative aspects of situations, which of course is super normal. But try telling yourself something positive for once. I know, it sounds stupid, but this will help you not go crazy with self-doubt.
7. Stop trying so hard
I know that college students all want to make friends as quickly as possible, but you won't make genuine friends while pretending to have a certain personality that's not your own. As cliché as it sounds, just be yourself! The right friends will naturally gravitate towards you when you show your actual personality.
8. No pressure
Along with letting your genuine personality show, please stop putting so much pressure on yourself! Remember that if you do the right thing (the right thing in your eyes, that is), then everything will work out in the end. There's no need to look at what others are doing, or to focus on all you have not yet accomplished. Just put in your best effort and stop worrying from there.
9. Talk to someone
If you're struggling with anything at all, find a friend or someone else that you can talk to. Talking about your struggles, whether big or small, will help you feel better when you think you're alone at college.
10. Just live your life
In the end, everything will be fine. When you get to college, you might have thousands of worries built up in your head. As a chronic worrier, I can understand the struggle in trying to just enjoy your life. But please, try to live your life and have the best time possible.
---
---
Related Articles