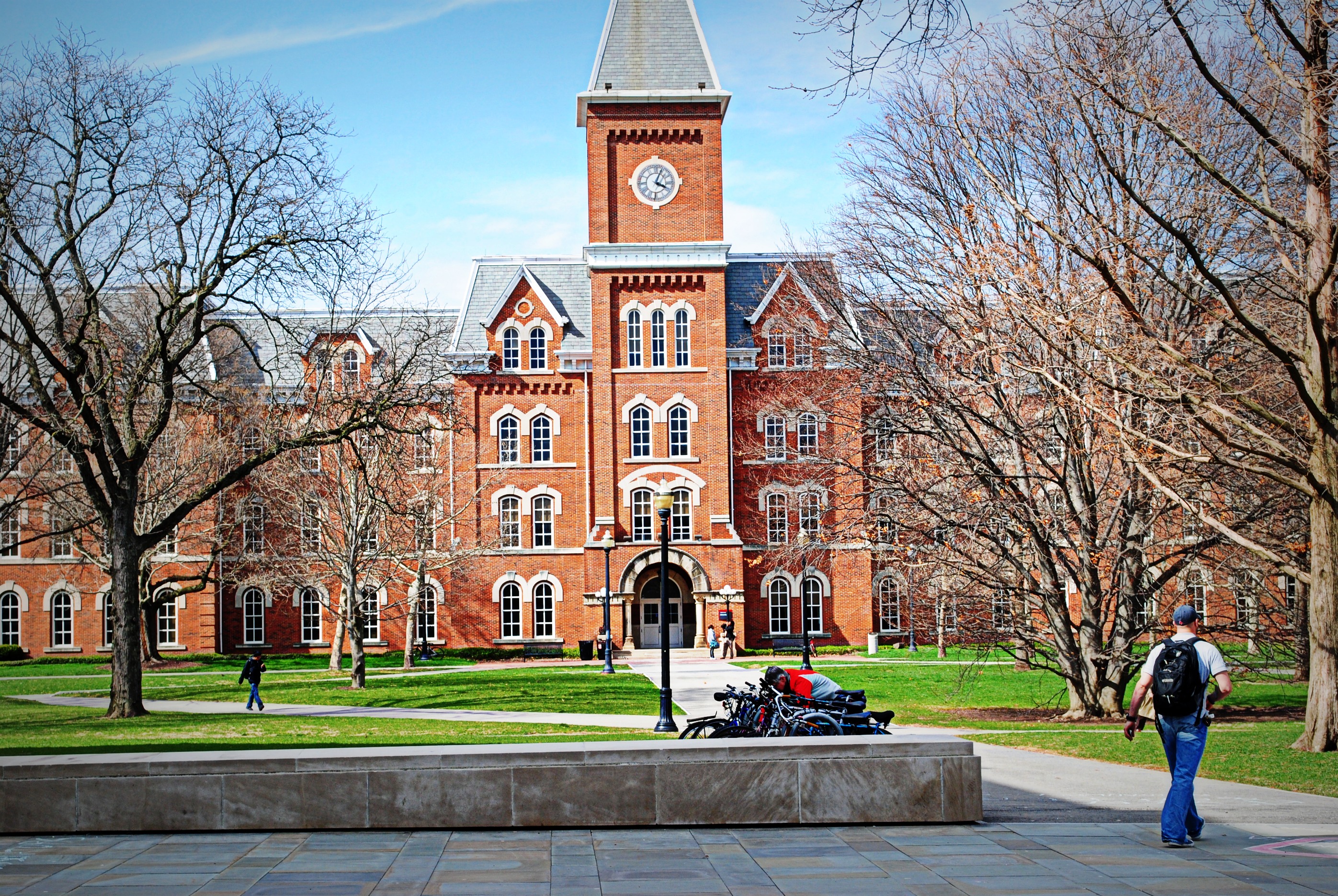 Plan on being a Buckeye? Have no idea about how college works? Well, worry not! With these 10 tips, not only will you survive freshman year at The Ohio State University, but you'll also live it to the fullest J Read on!
1. Download the Ohio State University Phone App
Let's be real, all of you busy bees are never too busy to check your phones – I'm not gonna lie, I'm on the same boat. With this app downloaded onto your phone, you'll have access to information ranging from dining locations and nearby bus stops to class schedules and grades all at the click of a button.
2. Join your OSU 'Class of' Page on Facebook
Lose your jacket on a night you can barely remember? Find someone's Buck ID laying on a table at Blaze? Looking for a fourth person to fill a quad? Well, worry not! Not only does the OSU 'class of' page act as a lost and found, it also acts as a platform to connect with fellow buckeyes.
3. Attend & Actually Pay Attention in Your Mandatory Freshman Exploratory Class
As much as you'd like to think otherwise, most of you are bound to either skip OSU's mandatory Exploration class, or instead attend it half asleep. However, believe it or not, the information you'll attain through this class is much more valuable than you'll think it is. Ergo, don't be the green chick from SpongeBob and actually pay attention in class.
4. Talk to Your RA if You're Stressed, They're There to Help You
While trying to juggle between academics, clubs and maintaining a social life (if you have one that is) (just kidding), college can be very stressful. Though you'll have your friends and family to lean on, know that your RA is also there and always more than happy to talk to you and help you when need be.
5. USG is Your Voice in College. Use it. Use Them.
Know that your voice matters. Never be afraid to speak up and stand up for what you believe in. Even if you're not a part of USG, you can attend the meetings, voice your opinion on issues and put forth your ideas & concerns.
6. Complete the Buck-I-CARE about Consent session ASAP
Consent is sexy! Complete the 60-minute Buck-I-CARE About Consent session as soon as possible and avoid being late on your submissions to your advisor.
7. Instead of Spending All of Your "Free Time" Partying, use Some of it to Explore Columbus
Columbus is a beautiful city — from the art museum & conservatory downtown, to the cat café in Clintonville, there's so much to see & so much to do – take advantage of your time and the outstanding city that we us Buckeyes get to call home!
8. Find a Good Study Spot Early On
Thomson might seem beautifully empty and haunting towards the beginning of the year, but it fills up to the brim during finals. And believe me when I say this, location makes all the difference when you're trying to cram information last minute.
9. Get Involved on Campus Through Clubs
College isn't just about getting good grades. It's also about holistically developing, networking, and cultivating friendships that'll last a lifetime.
10. And Finally, Get Yourself a Buckeye's Jersey
And as much collegiate apparel as possible. We're a school full of spirit – especially during football season!
…Oh, and yeah, avoid using swear words such as *ichigan. Just kidding. Kind of. Sort of. Not really.
Go Bucks! 🙂
---
---