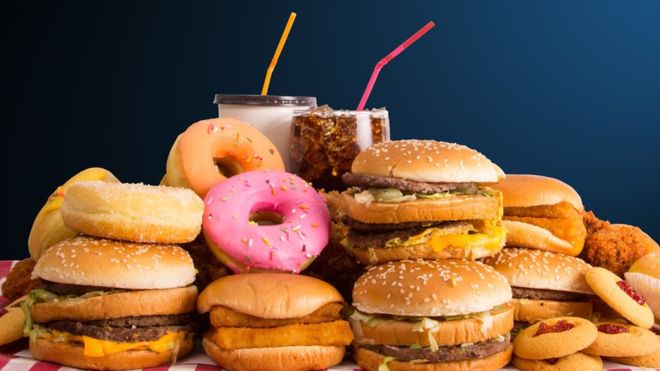 We all need variety in our "food lifes". The cafeterias here at Ohio University are all well and good, and serve above-average college food, but there's something about the food. After a while, it gets… boring. Eating the same food week after week gets repetitive and starts to take the joy out of eating. For most people, eating at dining halls now comes more out of necessity to survive instead of wanting to enjoy the food in front of them. Not to say it's bad food, because it definitely is not, it just means it's good to have varieties, to have options in your food selection. So without further ado here's a list of great places to eat around Ohio's lovely campus outside the dining halls.
1. Pizza Places (Goodfellas, Courtside Pizza, etc.)
Pizza is always a great choice when it comes to selecting food to eat. Whether it's thick deep dish pizza or greasy thin slice, you can't go wrong. Here in Athens, we have one of the best pizza places on the planet. I'm speaking of none other than Goodfellas. If you've ever had Goodfellas you know what I'm talking about. If not, let me explain. Goodfellas is traditional Chicago style pizza with large, thick slices with hot cheese and marinara to accompany it that could make a grown man cry. It's that good. Especially on weekend nights after going out, nothing hits the spot better than Goodfellas. Courtside Pizza is also great pizza with more of a thin slice variety. Also, they have a deal every week called Slice Night with 50 cent slices. For broke college students, what better deal is there?
2. Uptown Grill

Uptown Grill is a little hole in the wall that serves some deliciously greasy food, specifically the infamous Chicken and Waffle sandwich. With two soft waffles to serve as bread and one fat crispy chicken breast in the middle makes for one hell of a sandwich. It may sound strange at first but it's one of the BEST sandwiches. Mixing the flavors of both sweet and salty, you can't go wrong. They also serve a variety of great food as well, but the chicken and waffles stands on its own.
3. Luckies Bar and Grill
Luckies may be considered a typical bar/restaurant with typical bar food, but there is one item on the menu that sticks out, their mozzarella sticks. Larger than most and cheeses than the rest these mozzarella "logs" as they call them will always hit the spot. Dip them in so marinara sauce and your mouth will water instantly. Plus on every Friday they're 50 cents a stick, can't beat that.
4. West 82
West 82 may be considered cafeteria food, but it definitely is different from the likes of Boyd, Shively or Nelson Dining Halls. West 82 is at the bottom of Baker Center and serves some of the best foods around campus. Whether you want a wrap or sandwich made right in front of you, subway style, or something nice and tasty from a grill, West 82 has it all. The Reuben sandwich is a personal favorite.
These are just a few places to explore and try around campus, but can give you an idea of better and more food selection than the dining halls. Hope you enjoyed list and try out the wonderful food places around town!
---
---
Related Articles