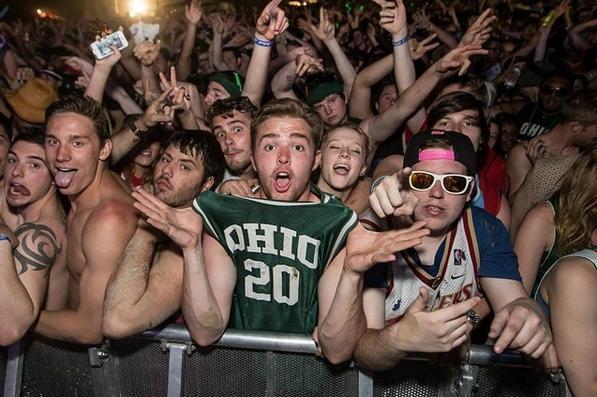 When you go to Ohio University, and think of when you can have the most fun, two seasons come to mind. Fest season, and HallOUween. The only problem is you have to wait until spring for fest season. HallOUween gives you that taste of fest season, to a whole different level the weekend before Halloween every October. For all incoming freshman, you're definitely going to want to be prepared for it. Take these steps in order to have the best HallOUween possible.
 Plan your costume accordingly. The thing is, you're not going to the same kind of Halloween parties that you did when you were twelve, fourteen, or sixteen. This is the third biggest block party in the entire country behind Mardi Gras, and New Years Day at Times Square. Having a good costume is the first major step in order to have a successful time. Don't be the guy just wearing a jersey, be the costume that is extremely creative, and make a bunch of people laugh. Use modern events and turn it into something funny, creative, and something people would enjoy.
2. Have a group you go out with, and stick with them. The population in Athens nearly quadruples, so there is very little cell service in Athens for the entire weekend. Chances are, if you lose your friends, you're not finding them until tomorrow. Sticking with a group of friends for the whole party will not only be more fun, but a safer option as well.
3. Be on the lookout, and don't be stupid. Homecoming and HallOUween are the two biggest weekends for undercover police officers to make their arrests, so be sure not to step onto any sidewalks with open containers if you are at a party. Undercover police officers will be in the bars, so I strongly urge against going to the bars if you are underage.
4. Charge your phone. It's an experience to remember, don't be the person with a dead phone, and no way to capture your experience. Make sure when you go out, your phone is at 100% battery, and let the memories begin.  Have fun. Stay safe. Enjoy your HallOUween Bobcats.
---
---
Related Articles