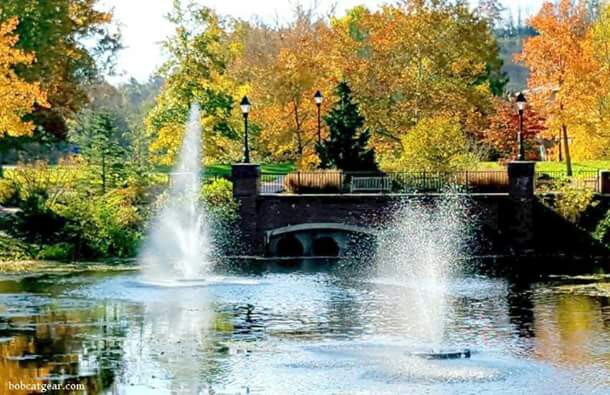 Studying at any college or university becomes difficult with all of the distractions that are around you. Finding a comfortable and new study spot might be what you need to get out of your dorm room, and the library may not be cutting it anymore. Here are some of the best study spots in OU.
1. Front Room Coffeehouse
The Front Room Coffeehouse allows students to stop in between their classes to enjoy a nice cup of Served Starbucks. The location is beneficial to students who are uptown for their class, and it's nice to people-watch out the window if you need a break from studying. There are always a lot of students, so it allows for good, and short conversation
2. College Green
College Green is constantly packed with students, and it is a great meeting spot for all your friends after class. The beautiful scenery creates a peaceful environment. You can also witness all of the silent protests, and hammock hangers, to experience the true OU experience.
3. Court Street Coffee
If you need to really crack down and get stuff done, Court Street Coffee is the spot for you. There is a separate room that you can go into and block out all other distractions. Tiny, one-person tables line the whole wall, and it is easy to put in your headphones and work away until you're done with all of your work.
4. East Green Drive
Besides the scenery being beautiful, East Green is a peaceful spot for you to go, if you need to relieve some stress and to study. Picking a nice spot under a tree in the shade is a relaxing way to get your work done. If you are a freshman or sophomore, you won't have to walk all the way up Jeff Hill to get some study hours in.
5. Emeriti Park
With the fountain going, and the sound of birds, Emeriti park is the hotspot along South Green Drive. You can grab a cup of coffee on the way, and sit here for hours. There is constantly something going on, and something beautiful to look at.
Sometimes, getting out of your room is all you need to be efficient in your studies. Happy midterm week, bobcats, and good luck!
"You can't have a positive life, with a negative mind"
---
---
Related Articles