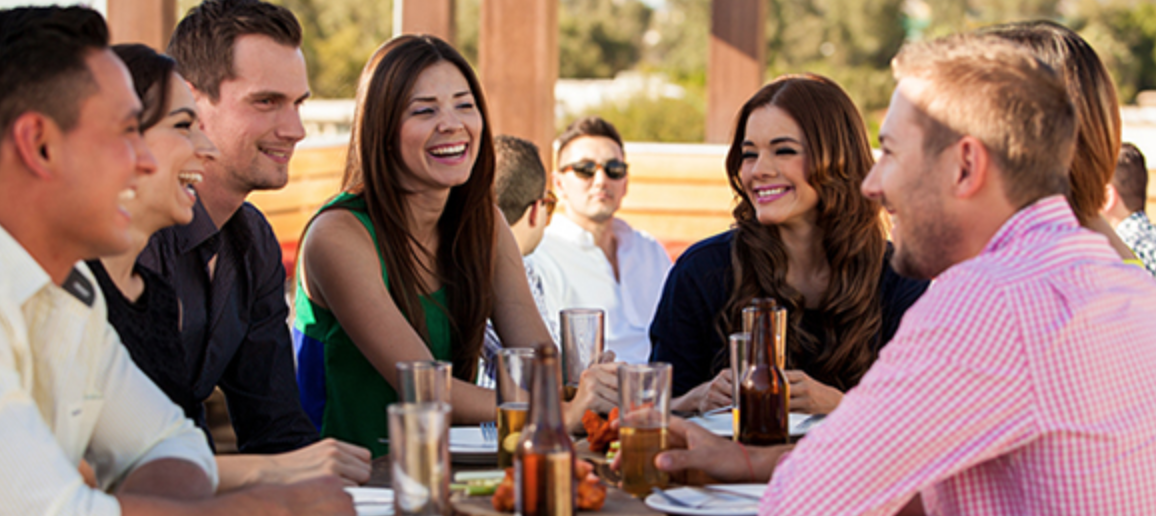 It can be difficult or overwhelming for others to make friends when you're in a new environment such as going away to college. However, Pace University makes it easier for students. Here are six ways on how to make friends.
 1. Go to programming events
The programming board at Pace University organizes weekly events. Each event is something you wouldn't want to miss out on. Last week there was an unlimited pizza event and the week before that, a roller skating event! The Programming events can create the best opportunity to meet new friends.
2. Join a Club
There are more than over thirty student-run organizations on campus. You are bound to find a few clubs that ignite your interest. Plus, being surrounded by people who share similar interests as you is a bonus! For example, Pace University's new club, Pace LIT (Late night intellectual talks) club is a great way to meet new people while having deep discussions of your choice.  
3. Join an Intramural 
If you're not an athlete or not really competitive, maybe you should try to join an intramural. Pace University offers Intramural basketball, volleyball, soccer and more. Pace Track Club is a great way to stay in shape and be apart of a team as well.
4. Be friendly to your peers
This may seem like an obvious idea but to some, it's not. Some friendships are formed through classmates who share the same dread as you. Having a friend in class comes in handy when you need a partner for a project or help with a homework assignment.
5. Go to sport games
If you're a big sports fan or just have school spirit, attend a sports game whether it's field hockey or football game. No doubt, there will be herds of students who are just as excited as you are for watching your peers compete. If you have school spirit, you'll attract someone. For example, during Basketball season, there are contests held for who has the most school spirit. It's a great way to get involved.  
6. Talk with your roommate(s)
If you're dorming, this can also be a gateway to form new friendships. Your roommate(s) can be your first friend. They can also introduce you to the friends that they may have made which is a bonus!
Hopefully, these tips will help you make new friends.
---
---
Related Articles