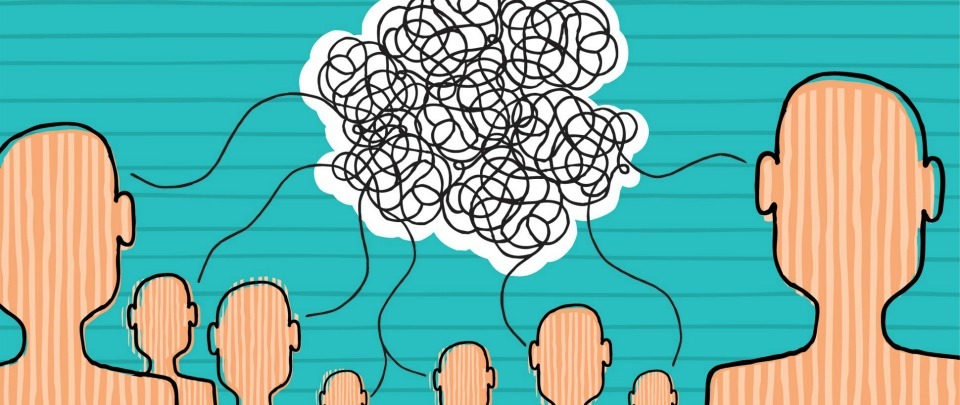 Effective verbal and nonverbal communication skills are valuable in the workplace. Some companies spend a lot of money to train their employees on how to effectively communicate. Good communication skills go beyond conversations, but employees must know how to communicate well in written reports and emails. Understanding the benefits of effective communication helps companies place a focus on developing a workforce that is able to communicate with the firm and with customers, vendors and international business partners. COMM 111 at Pace University focuses on effective communication useful in daily and professional life. here are 8 benefits to take that class.
1. Succeeding in other college courses.
COM 111 is the building block. for all the classes that you take throughout your study at college. The skills you'll learn in a communication course will help you succeed in your other courses. Regardless of your major, many college classes will require some sort of presentation. Why not go ahead and discover how to make your presentations interesting, informative, and entertaining? Additionally, a communication class will give you experience in applying your abilities as a researcher and critical thinker, which will surely aid you in other classes.
2.You're likely to need the experience it offers.
Regardless of the career, you have planned, you're bound to find yourself in situations where you'll need to give an oral presentation. Whether you're an accountant, an architect, a surgeon or a scuba instructor — communication skills are essential for your career development. Furthermore, outside of the workplace, the likelihood that you'll end up speaking in public is also quite significant, whether that be at church, a school board meeting or a community event. Plus, if you are asked to say a few words at a funeral or are encouraged to give a toast at your best friend's wedding, thanks to your communication class, you'll be more than ready. You'll be confident and experienced.
3. It will help you be a better listener. 
Listening may be a lost art, but a communication course actually teaches you to become a better listener. In the class, you'll hear several different kinds of speeches about a wide variety of topics from people who may be very different from you, which can be a beautiful thing. And while the instruction you'll receive about being an active listener will help you do things like taking better notes in your classes, the real benefits of being a better listener are relational.
Effective communication can help you develop more meaningful relationships with the people you care about and that, of course, starts with listening. After all, listening is the communication activity we do the most, but it's the skill we're taught the least.
4. It encourages you to voice your ideas and take advantage of the influence you have.
It's no secret that people throughout history have used the power of public speaking to make a difference. A public speaking course, if you approach it with the right perspective, is a great chance to do the same thing.
You'll hardly ever have a better opportunity to speak to a captive audience about what really matters to you. You'll get a chance to influence your peers. You won't change the world with every speech, but you can easily impact someone in some small way. Then, you can continue to speak up and make a difference long after the semester's over.
5. It teaches you to punch fear in the face.
A communication course is almost guaranteed to build your confidence. You'll learn to stand before a group of people, make a lot of eye contact, and engage them with conviction. While the nervousness that comes with speaking in front of a crowd won't entirely disappear, the course will teach you how to deal with your fears and turn your weakness into a strength.
An improvement in employee morale can result from effective communication. Although pay is a concern for many workers, it is not their only concern. Employees appreciate good communication coming from management. It produces a healthy work environment. When employees are satisfied with their jobs, they are able to efficiently perform their duties with a positive attitude. Failing to communicate effectively in a workplace leads to frustration and confusion among employees. However, managers can alleviate such problems by keeping the lines of communication open. This is what
COMM 111
class is all about and there is no good reason to avoid taking that class.
---
---
Related Articles