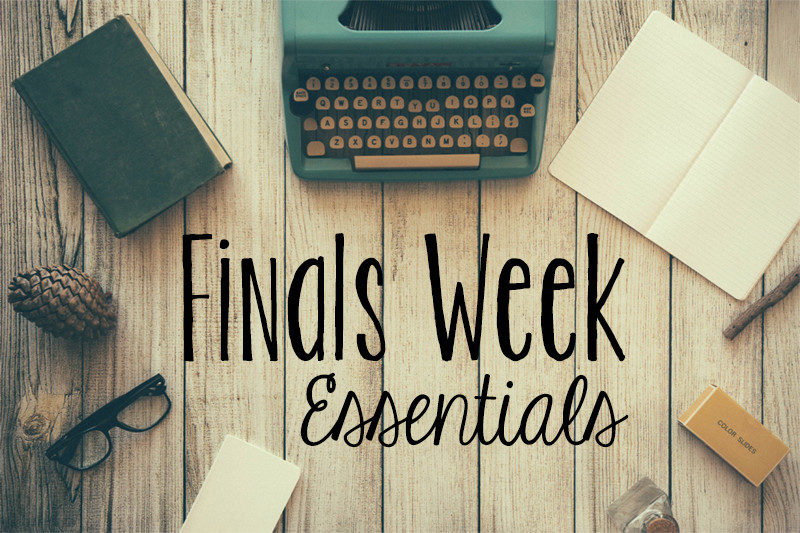 As December is now in full gear, one fantastic thing just a little over a week away is the end of the semester. We all are super eager for the semester to end and go on a break after a very stressful 4 months. We have had a workload of 5 to 6 courses, juggled our social lives and tried to get as much sleep as possible. As Fall 2017 is coming to a close, most of our professors have given us end of class assignments, like presentations and papers AND we also need to start studying for finals. Finals are one of the most stressful points in the semester and if you walk around Pace's library you'll be able to  see at least half of the students having some sort of breakdown. Here are some tips (services, events and programs) on how to survive finals week at Pace. 
1) Find the Right Study Spot
Take advantage of the several places that Pace has to offer to study. While the library has now extended its hours to 2am, there are several 24/hr places that are nice and quiet to study in. You can go to the fishbowl right next to the library, you can go to the setter's lounge, the honor's lounge or one of the 3 study rooms on the 3rd floor. A great thing about the setter's and honor's lounge is that they have couches so you can definitely take a nap break or just rest in between 4 am study sessions. It is totally understandable that you need a lot of time and space larger than your small dorm room to study. Take advantage of Pace's study areas.
2) Painting to Release Stress
On Tuesday, December 12th, you can go to the Bianco room at 6:30pm to paint your own canvas. It is one of several "Setter's Rest Stop" that Pace has to offer. This is a nice way to take a good 30 minute break that will really help you to destress. Being able to paint with no end goal is a great feeling. You can let your creativity flow and not have to worry at all about what you are doing.
3) Therapy Dogs!
Also another event on campus on December 12th are the puppy visits. At 1pm, 3pm and 6pm, on the first floor of the library, you'll be able to interact with some dogs that belong to different staff and faculty members. It is a chance for you to destress with very little effort on your part. Dogs can definitely help you to relieve stress as their playful nature can calm you. At each time there will be a different dog so keep your eyes out for the posters around the school that say which type of dogs will be here at those times.
4) Massage Away the Stress
Additionally, SDACA is holding a relaxation workshop on Wednesday December 13th from 12-5pm. They will have relaxation lounge massage chairs set up for people to use. A massage is guaranteed to be something that will help you destress during finals week. SDACA is located at 41 Park Row on the 8th floor and also has a great lounge to relax in while you wait for a massage. Luckily, that day is undergraduate study day so you won't have classes and will have time to take the short walk from One Pace Plaza to 41 Park Row.
5) A Whole Day to Study
Another tip that you need to know is that Wednesday, December 13th is in fact an undergraduate study day. This means that you won't have classes that day unless your professor says otherwise. It give students a full day during the week where they would be in class but instead have a chance to catch up and do what they need to for finals week.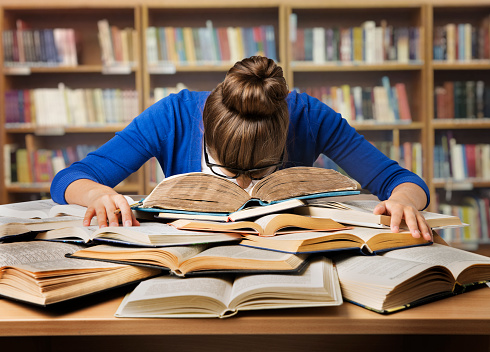 6) Mindfulness Workshop and Coffee
On Thursday, December 14th, SDACA is holding another event at 41 Park Row on the 8th floor called Mindfulness Workshop and Coffee. They invite you to come learn and practice mindfulness skills in this workshop led by counselors from the Counseling Center. The event is from 12:15-1pm in the Lounge space mentioned earlier. This is a good place to go, even when there isn't an event, to study and/or relax.
7) Final Relief
Finally, on Friday December 15th there will be a healthy snacks and study tips event in the library from 11:30 am to 1:30pm. This will be a chance to get free food and free advice. Also, during finals we tend to eat more unhealthily, so take this time to help your body recover.
These tips are guaranteed to help you survive finals at Pace. It can be really helpful for you to connect with other students who are stressing as much as you are. You need to take care of yourself during the end of semester and try not to have a breakdown. Doing some of the stuff listed above will definitely help. Good luck to all Pace students during finals!
---
---
Related Articles