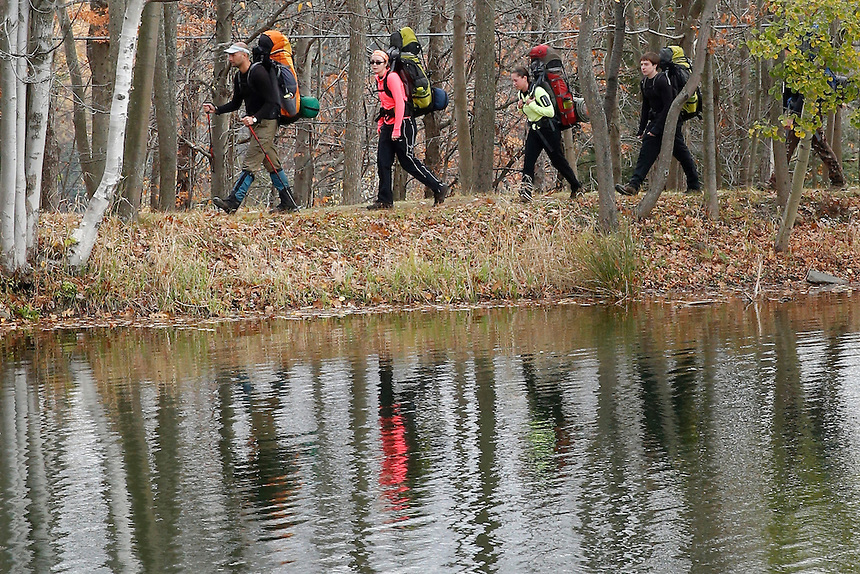 Are you a nature lover? How about earning a credit while exploring your neighborhood? Yes, that's right. Pace offers 1 credit hiking class every semester for those who love hiking and would like to get a 1 credit reward for doing something they love to do. There are endless reasons to take this class. Some of them are discussed below.
Outdoor appreciation
In today's world of technology students often forget to appreciate the beauty of nature that our planet has to offer. Adding this class in coursework is not just a way to get out and exercise, it is also a way to get those spiritual benefits which our treadmill run doesn't offer. This is a time when students forget their stressful routine and tune into nature's harmony. This has proved to help students a lot in managing their stress and anxiety.
Be in the moment
In this class, the professor teaches students how to be present in the moment. At certain points, Professor asks students to close their eyes and just feel the positive vibes that nature has to offer. This helps students to release their stress, be in the moment and gain positive energy to fulfill their other tasks efficiently.This skill is important not just for hiking but also in our daily life.
Student wellbeing
With a long list of required coursework, hiking might seem like a weird addition to your coursework, but this is a class which teaches skills that no other class can offer. This class forces students to take time out of their busy routine and focus on their well being. It's hard to give yourself permission to take out time from important stuff like studying but this class gives you permission to take care of yourself.
Hikers are creative.
It is proven that spending time outdoors increases attention of students and boosts their creative problem-solving skills. Unplugging from the technology and spending time in the real world also has a huge role to play in this process. Plus, it's not only the lack of technology and surplus of trees, sunshine and fresh air that contribute to this creativity boost. It is also found that walking gets the body active far more than sitting.
As we can see there is no good reason to avoid this class. All you have to do is just register and get ready for weekly outings with your classmates. Besides the number of benefits, you develop a strong community with classmates of this course because whether you like it or not you will be spending considerable quality time with them.
---
---
Related Articles