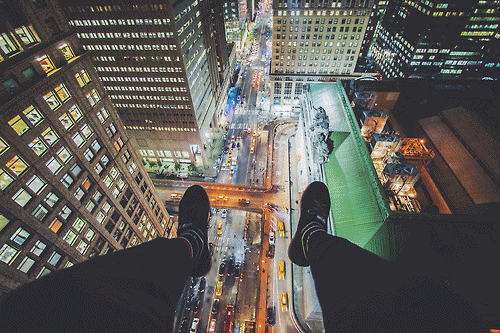 Pace University is kind of school which will make you feel like home right from when you enter the building. One of the most important things for students to consider about Pace NYC Campus is its location. Even though we don't have a traditional campus like most schools in the USA, Pace is located right in the financial district which opens an endless list of places where students can spend quality time with their friends.
South Street Seaport
Just a block down is one of the most famous spots in Manhattan- South Street Seaport. With the city skyline in the background and a peaceful area to relax, it has become one of the most famous spots amongst Pace students. Believe it or not, every Pace student has had some of the best time at Seaport throughout their time at pace university.
Brooklyn Bridge
Right next to the University is the world-famous Brooklyn Bridge. In the daytime, tourists might seem annoying, so if you are living on campus, you will find yourself and your floormates doing late night walk at Brooklyn bridge. Perfect time to enjoy the vibes of the bridge and take some mind-blowing photographs. 
Brookfield Place
Brookfield Place, is a shopping center and office complex. Overlooking the Hudson River, there is a walkway with a perfect view of New Jersey skyline. This location is perfect for jogging, running, or simply sitting and having some deep conversation with friends in front of World Trade Center and the New Jersey skyline.
City Hall Park
Located just across the street from Pace, this park is Surrounded by centuries-old government buildings. This park provides a much-needed greenery in the busiest area of Manhattan. Every afternoon, it gets back to life when all the Pace students come to relax, eat, and receive some sunshine on its grassy lawns.  Its bike path, which leads directly to the Brooklyn Bridge, offers a different type of scenic view to cyclists pedaling through scenic landscapes of some of the city's iconic architecture.
These are just the places around where you can walk by anytime. So this is just a glimpse, the more you explore the more you fall in love with Pace and NYC itself.
---
---
Related Articles