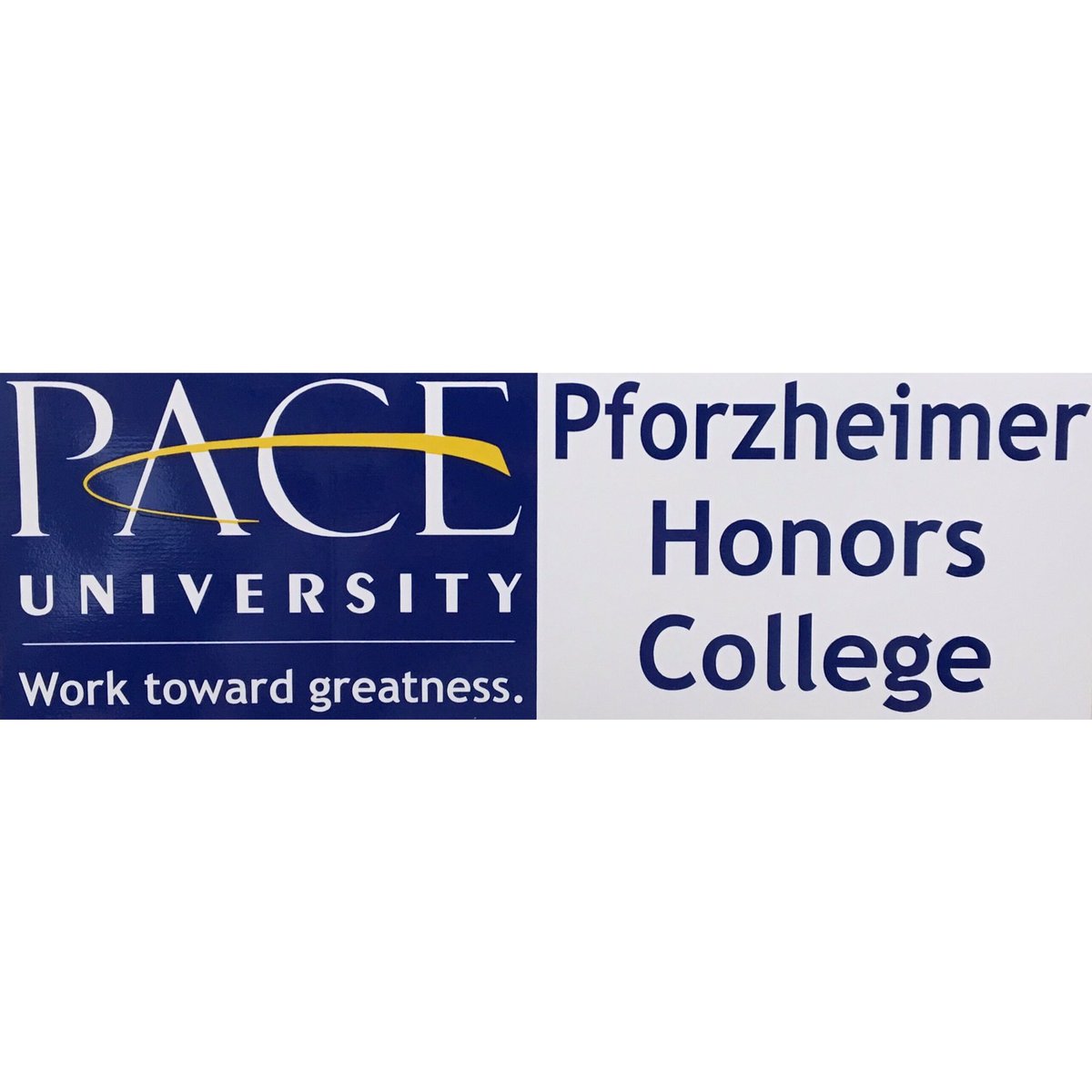 The Pforzheimer Honors College is a unique and extremely valued opportunity at Pace – a community of talented students studying under the distinguished faculty of a great university. The Honors College is open to all majors within the Arts, Science, Nursing, Performing Arts, Computer science. Few major benefits of being a part of honors collegare listed below:
1. Scholarships
Every honors student is given a high amount of scholarship which makes it easy for a student from any financial background to attend a school in Manhattan (one of the richest area of the world). Not only do you get a scholarship in tuition fees, you also get 1000$ travel fund for a study abroad program once throughout your 4 years at Pace. So it's a win-win from every side.
2. Mentors
You will have BILL (faculty advisor) and JACLYN (Director) standing beside you throughout your time at Pace and will always guide you in the right direction to make sure you have a really bright future. More than mentors they would feel like a family to you. Next, you will also be assigned an upper-class student as your mentor. This mentor will make sure you have a fantastic freshman year experience and will be there for you whenever you are stuck with any problem.
3. Events
There are events specially organized for honors students. This brings you more in touch with honors family and its fun because you meet more like-minded people. Events include everything from pajama party, ugly sweater party, Harry Potter movie night etc. Not just students, you will also see honors staff being a huge part of all the events and that helps you get to know them more personally.
4. Community
As earlier stated, honors college is not a college it will become your family in just first few weeks of college. Bill and Jaclyn create a super friendly and positive environment for everyone. There is no chance you are going to be homesick. Also, they dont limit their responsibilities only  to their official duties, if there is anything you need help from, even on a personal basis – they will do their best to get it done for you.
In conclusion, The Honors College is a place that helps you to excel throughout your four years. It is a place where you can realize your greatest potential and where you will find a new college family. It is a place where you will learn, grow and transform yourself from a teenager to a grown-up mature child.
---
---
Related Articles