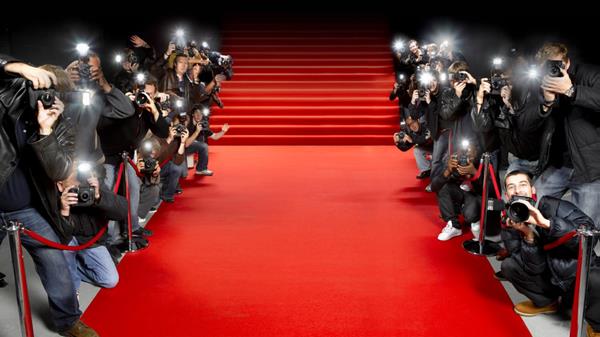 Pace University has graduated some interesting and accomplished individuals throughout the years. Here are five famous Pace University alumni whose names you will probably recognize.
1. Bradley Cooper
Actor Bradley Cooper graduated from Pace University in 2000. He has been named one of the 100 Most Influential People in the World according to the Times and has won Academy Awards three consecutive years for his work on screen. He was also one of the world's highest paid actors for three years. You may recognize him from Limitless, Silver Linings Playbook, or The Hangover.
2. Rachel Ray
Cooking master and television personality Rachel Ray attended Pace University for two years starting in 1986. Rachel Ray is perhaps best known for 30 Minute Meals, her television show on Food Network which ran for 11 seasons, and Rachel Ray, which premiered in 2006. She has written countless cookbooks and was a frequent visitor on Oprah Winfrey's talk show.
3. Vincent Pastore
Vincent Pastore attended Pace University for three years after serving his time as a sailor in the US Navy. He is best known for his work as Salvatore Bonpensiero on HBO's The Sopranos. He has also appeared in the movies Black Roses and True Love. In addition, Pastore appeared on Celebrity Fit Club in 2006 where he lost 29 lbs.
4. Michelle Borth
Michelle Borth graduated from Pace University in 2001. She then went on to land roles in The Forgotten, Tell Me You Love Me,  Hawaii Five-O, Wonderland, The Sisterhood, and more. Additionally, she has been named the "nakedest person in TV history" by film.com.
5. Robert F. Kennedy Jr.
Nephew of former president John F. Kennedy, Robert F. Kennedy Jr. graduated from and has been a professor at Pace University. Robert F. Kennedy is well known as the radio host for Ring of Fire and former Assistant District Attorney in the City of New York. At Pace, Kennedy received a Master of Laws and was given the honor of Distinguished Professor at Pace's law school in White Plains.
These five individuals have used their Pace educations to further better their lives and careers. Hopefully you have learned something new about the legacy Pace carries and inspires.
---
---
Related Articles