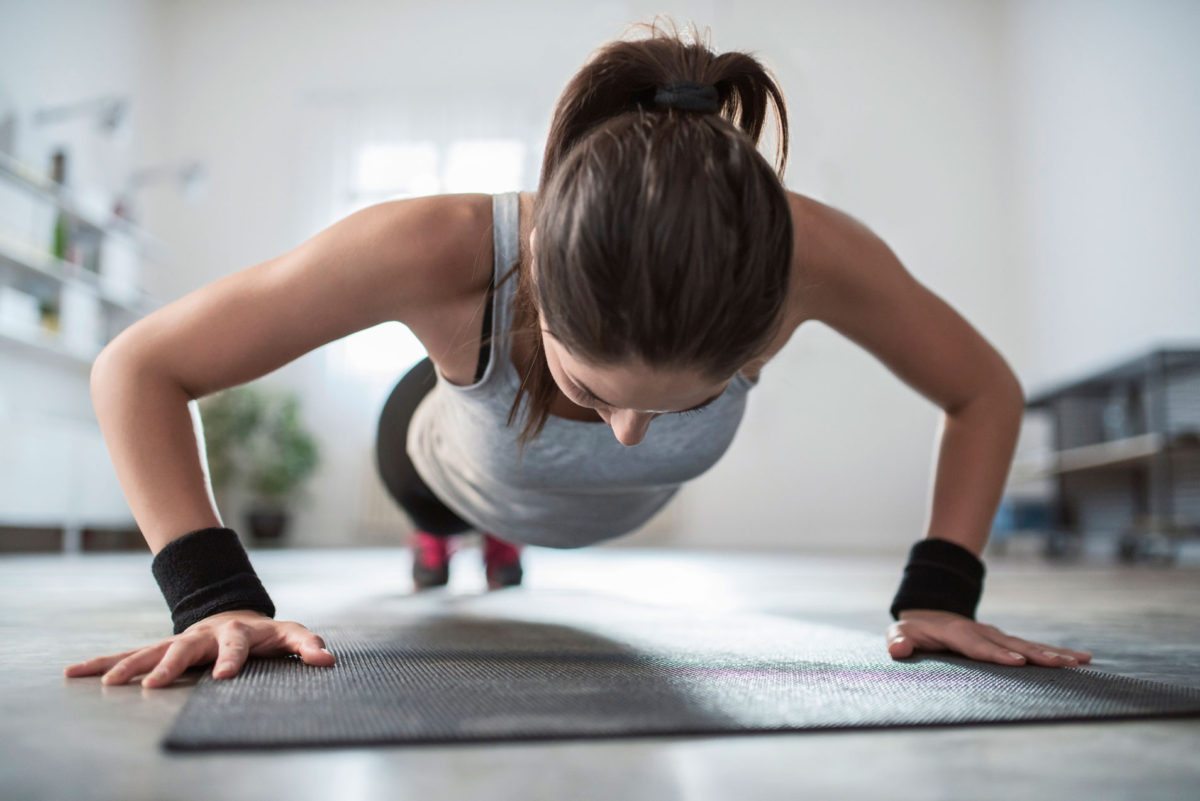 As 2017 draws to a close and the new resolutions of 2018 take focus, staying fit at college becomes more and more important. At Pace University, there are many different ways to make this an achievable goal. This article will share with you some favorite fitness options or perhaps some ideas you may not have thought about.
1) Pace Gyms
Perhaps the most obvious of the options is to use Pace's free resources. Each residence hall is equipped with a gym. However, if you do not live on campus, you can still use the gym in the basement of One Pace Plaza. These gyms will provide you with standard gym equipment like treadmills, ellipticals, and weight machines. They are not the most glamorous, but are convenient and definitely get the job done.
2) Gym Memberships
Many students at Pace find that the on campus gyms are not enough for their workout needs. These students may opt to join a gym like Barry's Bootcamp (with locations all over Manhattan), with group classes and workouts. Some may prefer to sign up for Blink, which is a very quick walk from campus. Others may prefer the higher end option of Equinox (again, with gyms all over the city, the closest being here in the Financial District). These gyms are great options for the more experienced gym-goer who is used to higher scale equipment and classes.
3) Class Pass
Since Pace students are indeed in New York City, there are so many unique offerings available to them. For example, the program Class Pass is a service that you can sign up for. You can select to pay for a certain amount of classes each month and go to many different studios all around the city featuring HIIT classes, yoga, pilates, boxing, and more. This option is ideal if you do not want to put in an investment into just one gym if you are not sure you will like it. This service allows you to try out tons of different unique exercises programs, classes, and gyms without a membership to each one. In addition, they often have deals to get free or cheaper classes. Be sure to download their app!
4) Free Yoga
If you know you are someone who loves reaping the benefits of a good yoga practice, Yoga to the People will not disappoint. With countless studios in NYC, and one just a 10 minute subway ride away from Pace, this method of exercise is both convenient and effective. Check out their website for class times, special events, teacher training, and more.
5) Use the Cityscape
In the warmer months, it is a great idea to use the beautiful environment around you to create a fun, uplifting workout routine. Pace is right near the Brooklyn Bridge, so perhaps you may enjoy an early morning jog or bike ride there. Pace is also close to Battery Park- lay out a blanket or yoga mat and do some DIY pilates. Overall, the city is yours to use. Go for a walk in Central Park, run around Union Square: the possibilities are endless.
Working out is an important part of any student's college routine for many reasons. Being active at Pace is certainly not impossible. Use these options above or think of some other creative ideas to get your heart rate up and your body moving. Listen to your body and find the right match for your fitness needs. Be healthy, be adventurous, but most importantly, have fun!
---
---
Related Articles