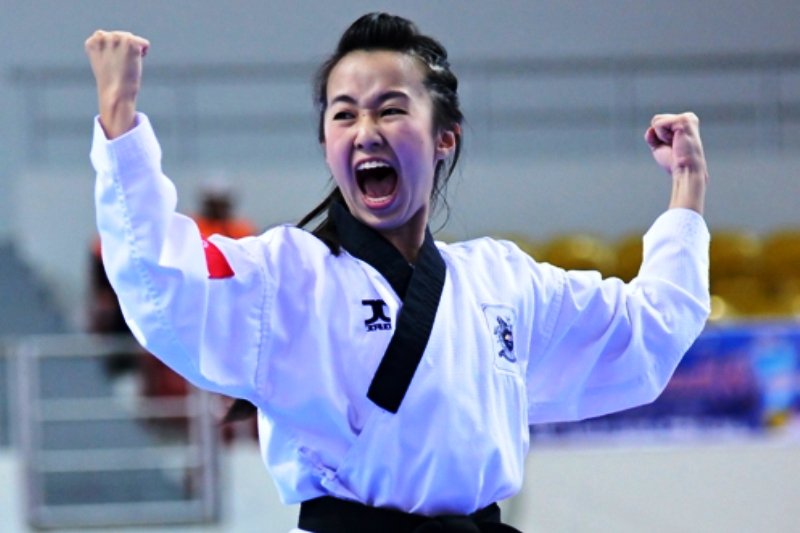 So you have finally decided to take that 1 credit Taekwondo class. No doubt you have made a great decision. There are a bunch of good reasons to choose HW 114. Taekwondo strengthens your body and improves your physical well being. There are a bunch of workouts in this class that helps you improve your muscle tone and build strength. But trying it in college might be scary, especially if you don't have any prior experience. Here are some tips to help you survive your first taekwondo experience:
Courtesy and respect
Show courtesy and respect to the professor and other students throughout the class. People with black belts should be referred to as 'Sir' or 'Ma'am.' At the end of any exercise where you have worked with a partner or group, you have to bow to your partner or to the members of your group and say 'Thank you'. Courtesy is a fundamental component of Taekwondo.
Persevere
Exercises are challenging, and there will be many times where you want to give up, but to persevere is to carry on regardless. Be honest in your  Taekwondo class, not only to your instructor and your classmates but also to yourself. It is very likely that you will experience some difficulties at some point during your training, but it is important not to give up on exercise. 'Fall seven times, stand up eight.'
Don't overtrain
Listen to your body. If you are injured, let the instructor know and take some time off and come back when you are set. Don't overtrain or force yourself to practice during an injury. It might turn out to be a huge problem in the future. Also, make sure to warm up and cool down. Don't forget to stretch AFTERWARDS!
Eat sensibly
Your diet should be high in protein for muscle strength and carbohydrates to provide you enough energy (especially on training days). Also, make sure you drink water before, during and after training. Dehydration can severely influence your performance.A general guide before class is to have a meal about 3 hours or a light snack about 1-2 hours. Talking about eating after class, as long as you have relaxed, calmed down and your heart rate has come back to rest, you will be fine to eat.
All in all, Taekwondo class focuses on moral development as well. Students learn essential things about life such as increased self-discipline, heightened concentration, etc. It often helps boost student's grades too as it teaches you to focus, which is a necessary skill for a college student. This is a highly recommended class for students in any major.
---
---
Related Articles