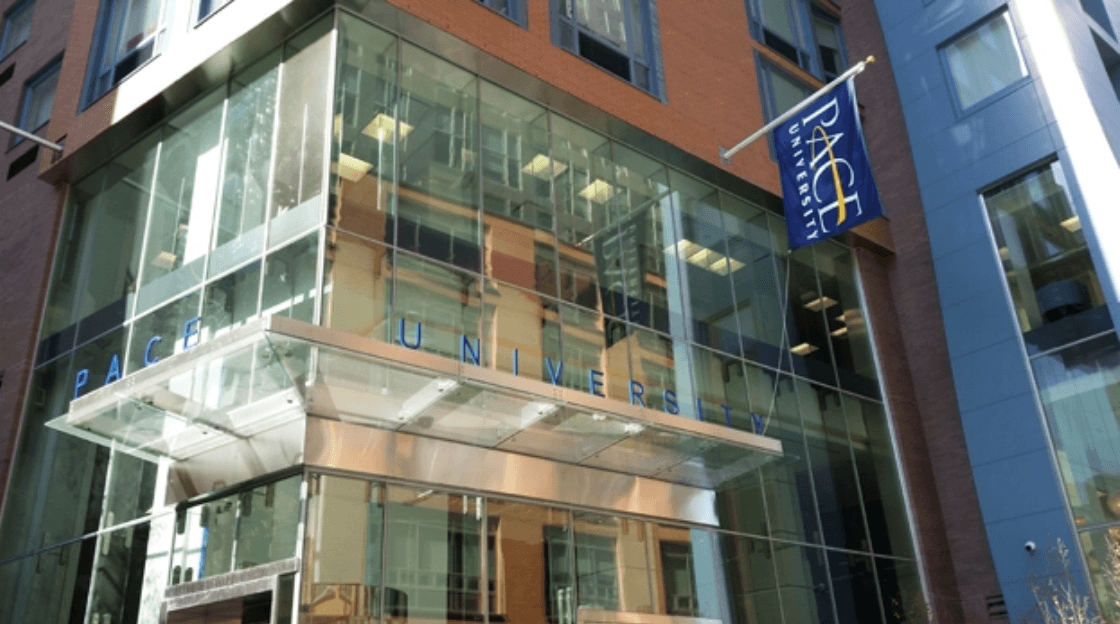 Like every university, Pace has some "Easy A" classes too. These are the classes that every student take to get a few extra credits in a while also receiving a GPA Boost. This article talks about some of those easiest classes that every student should keep in mind.
Every student at Pace University is required to take 1 science class. However, most of the students here are nonscience major mainly because science is not a subject they are able to ace easily. However, this class is probably one of the easiest levels one will ever take at pace. Not only gets you a secure A but it also fulfills one of the core foundations requirement.
This is an easy class where there are no big concepts to memorize or practice a bunch of numerical. This class is mainly to introduce students to a wellness approach to care nicely for their health. To study the inter-relationship of 4 variables of FITNESS, students have to just complete written assignments about analyzing their eating lifestyle, participate in prescribed workouts which include an aerobic warm-up, cardiovascular endurance training, muscle strength and endurance training using machines and free weights safely and adequately, and static stretching for flexibility.
Since Math is a required class irrespective of major, this is a necessary, easy math class especially for Arts major who don't need to have high-level Math skills. This class is as simple as middle school Math, and there is nothing to worry about. No matter how much you hate Math or are bad at Math, there is hardly any chance that anyone can get a B grade.
This is a basic writing class where you will spend most of your time watching movies and writing an essay on the related topic. No concepts to learn, no turning in homework, no worries about finals. Everything is in class work, and all you got to do is watch a movie or small video clip, pay attention to that topic and write your thoughts, as easy as that!
This course covers a wide range of topics that include domestication, cognition, wildlife and hunting, zoos, companion animals, entertainment, meat production, and vegetarianism. Students learn about animal welfare and rights issues, laws related to animals, and develop the writing and advocacy skills to participate in social media activism. Since its a civic engagement course, every student is required to volunteer at a local animal shelter for hands-on experience. Hence, this class is considered a fun class to earn A.
This is the most basic level of acting class open to all nonperforming arts students. There is no homework or turning in assignments for this class. All you have to do is show up with some energy. There will be few minutes of stretching warm-ups in this class to get your body and mind active to play any role. There will also be a bunch of cool group games through which students easily understand what acting is all about.
At Pace University and future career, students will come across various challenges of coping with technology and the opportunities to benefit from the productive use of technology. CIS 101 provides students with hands-on experience with a variety of computer-based tools through two hours of the structured computer lab. This is considered easy class because there is no hard level programming or anything that you need to learn for this class. Just show up and do your homework on time will get you easily to A. Since every student is required to take at least one CIS class, this is perfect for students who dont see themselves into any programming class and can easily get that core requirement fulfilled.
This class is perfect for students who love drawing but haven't considered that as a career. They can still continue working on that passion and get few AOK requirements fulfilled. All this while getting a good boost in GPA.
Photography is one of the latest hobbies for students these days, but not everyone considered that as a career. So Pace University has got you covered for the students who have even a little interest in photography,. This class teaches basic photographic techniques using the 35mm film camera. Students are introduced to cameras and equipment. Extensive darkroom work includes film processing, printing, and enlargement of negatives, mounting, and presentation of prints. This is a high GPA boost kind of class because there is no chance to get a bad grade until you never show up! So keep showing up, learn new skills, click some pictures and it's an A.

This is one of the best class at Pace not because it helps boost your GPA but also because it helps raise your mental stability and physical relaxation. Emphasis will be on practice of postures, movements, and breathing.
These are just a few of the easiest classes to take at Pace University. Although some require attendance and others might be at 7am in the morning, but they are worth it to take into consideration of registering for because of how easy and exciting they are. Not only will students learn a lot about each subject, but they will also receive a GPA boost if they pay proper attention.
---
---
Related Articles