Back to Pennsylvania State University Blogs
Top 10 Sports at Penn State University
Penn State University is known for having great sports teams. In fact, most of their sports teams are NCAA Division I-- only about 350 colleges and universities within 49 states are Division I! On top of that, Penn State is part of the Big 10 Conference, which is the oldest Division I collegiate athletic conference in the country.

1. Men's Basketball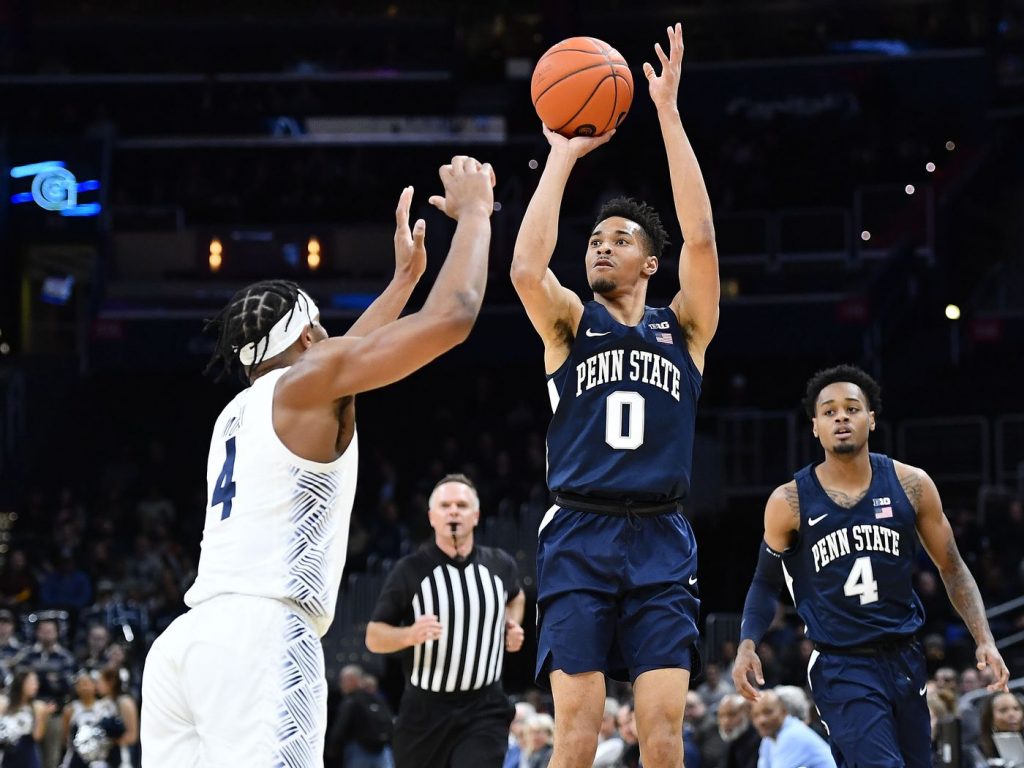 The PSU Men's Basketball team has been a leading force in the Big Ten Conference for years. They have appeared in nine different NCAA tournaments! In addition, they've also gone to eleven National Invitation Tournaments and even won the championship when they played against Utah in 2018. Visit the Bryce Jordan Center on campus to see the team in action!

2. Football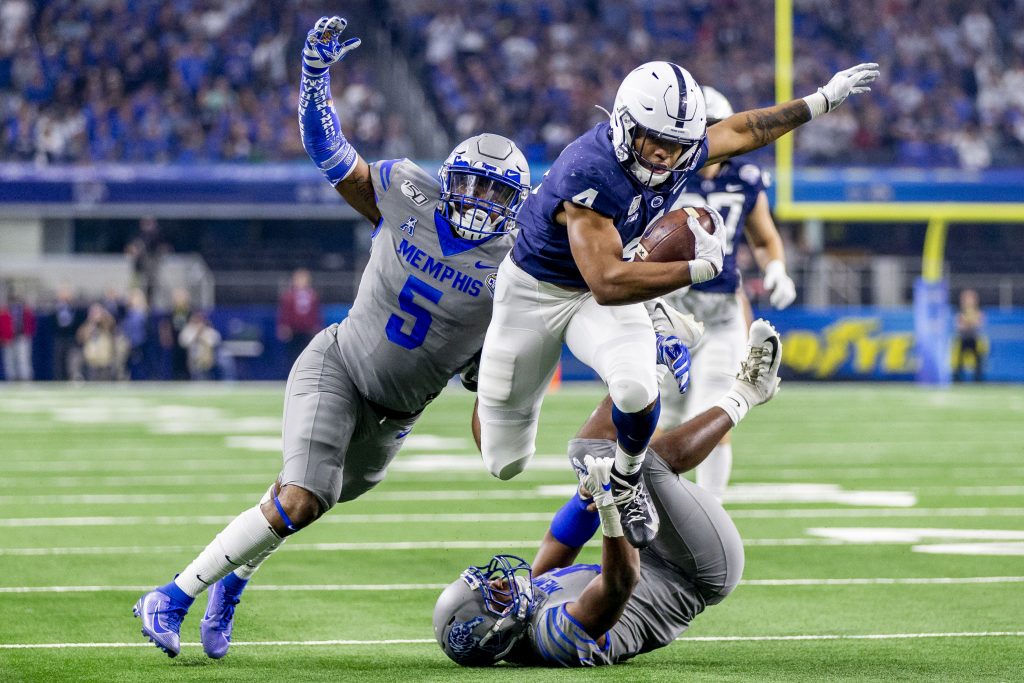 Penn State is most notable for their football team. Some of the Nittany Lions' biggest successes include two national championships, four Big Ten Conference championships, 13 undefeated seasons, and 48 appearances in college bowl games. Because of all their success, the Nittany Lions have acquired a large fan-base on and off campus. Beaver Stadium, the Lions' home stadium, has over 100,000 seats to accommodate all of their fans! With its large seating capacity, Beaver Stadium is the second-largest stadium in the Western Hemisphere!
3. Ice Hockey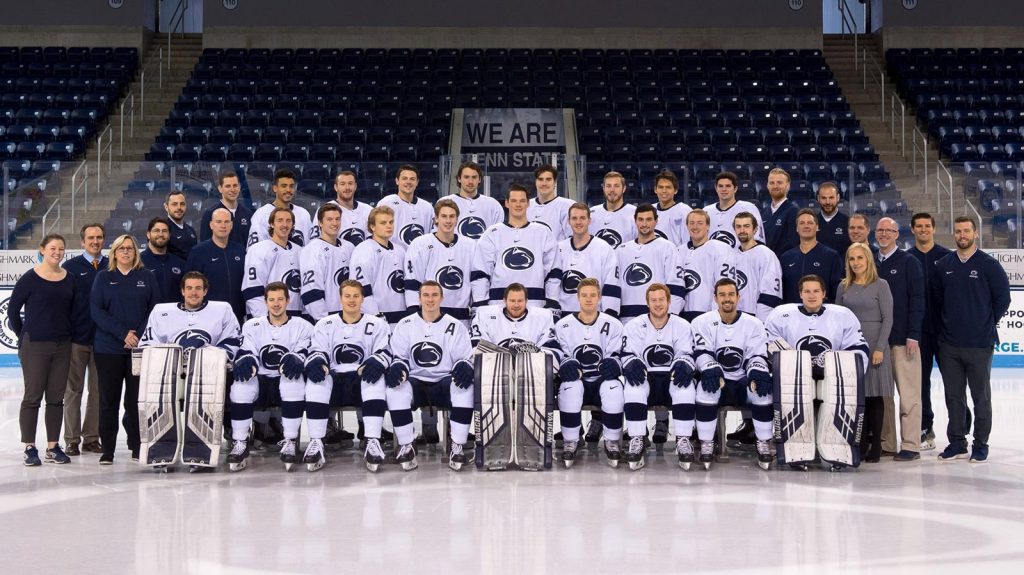 Penn State's NCAA Division I hockey team is relatively new but that doesn't mean that they aren't serious competition! Before the 2012-2013 season, Penn State ice hockey was just a club sport, competing at the ACHA Division I level. The team was also a member of the Eastern States Collegiate Hockey League. If you want to see the Nittany Lions in action, go to the Pegula Ice Arena in University Park!
4. Lacrosse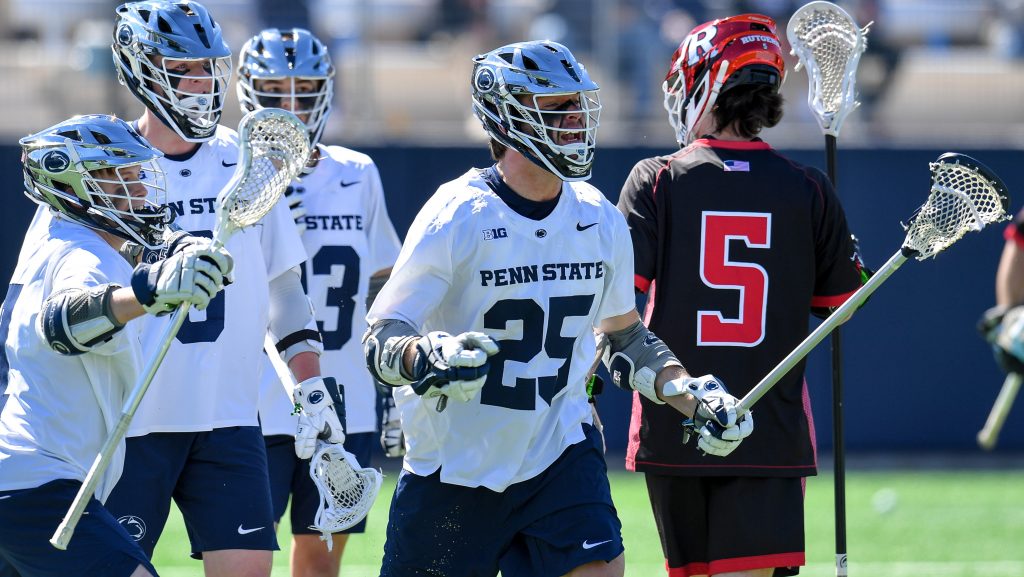 Penn State's lacrosse program started at the varsity level in 1921. Since then, the team has amassed a record of 505–502–8, Penn State has made four appearances in the NCAA Tournament, There are two Nittany Lions in the National Lacrosse Hall of Fame, Glenn "Nick" Thiel, who was instrumental in making lacrosse at Penn State a viable sport, and Tom Hayes, an All-American player and later long time coach at Drexel and Rutgers
5. Men's Soccer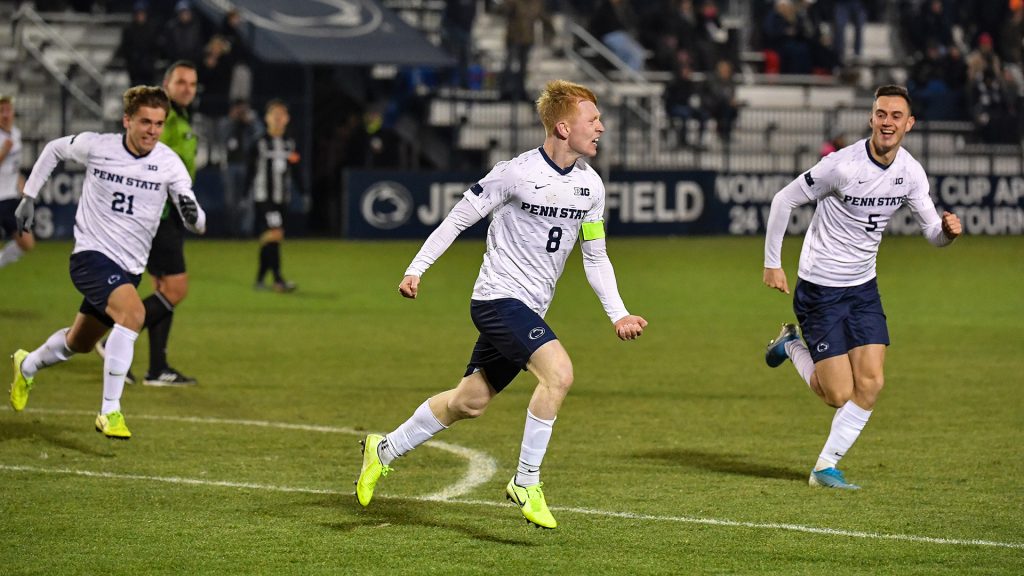 The men's soccer team plays at Jeffrey Field which started out only having 2,500 seats. However, as popularity for the sport increased, an extra 5,000 seats were added. The seating later increased again because so many people wanted to watch the Nittany Lions in action! The team just recently celebrated the program's 107th soccer season and their 29th season in the Big Ten Conference!

6. Wrestling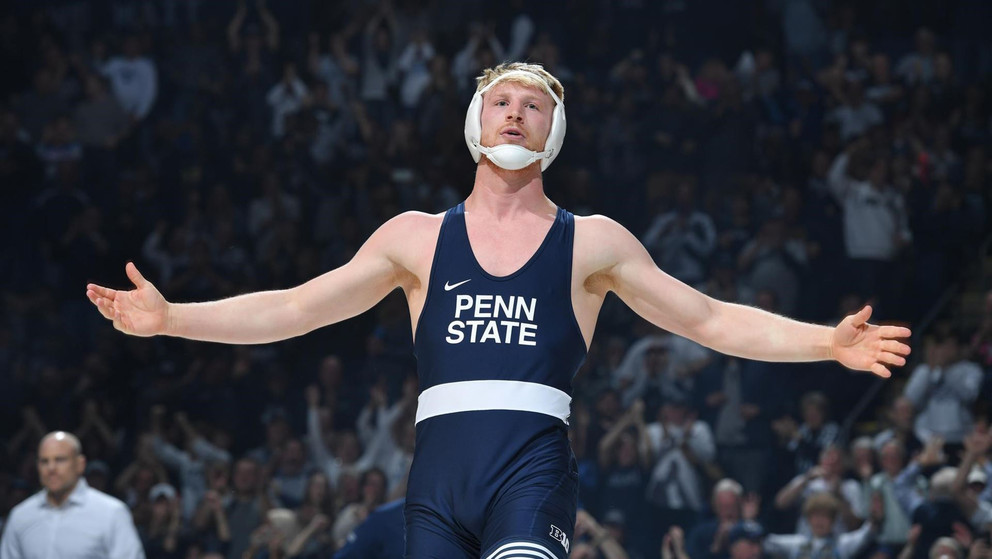 Penn State's wrestling team is one of the best in the country. The team is even coached by Cael Sanderson who was an olympian in the 2004 Athens games. They had 2 four-year NCAA Team Championship streaks from 2011-2014 and again from 2016-2019.

7. Women's Soccer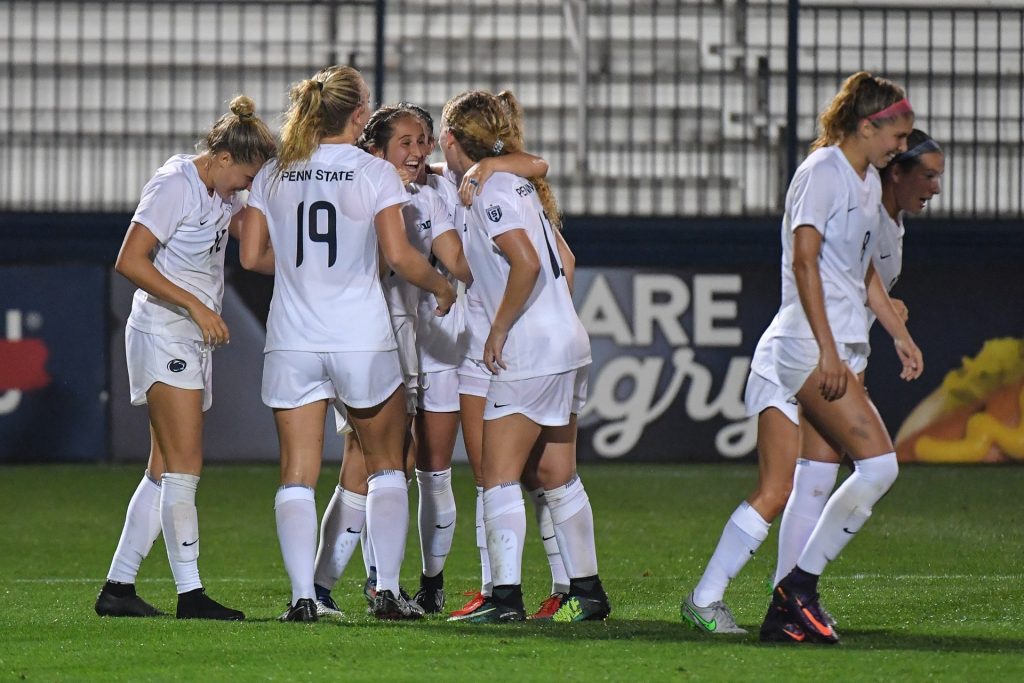 Like many other Penn State teams, the women's soccer team is nationally ranked. According to College Factual, the team is ranked the 45th best team in the country and the 3rd best team in Pennsylvania! Head down to the Jeffrey Field to show the Nittany Lions some support!

8. Tennis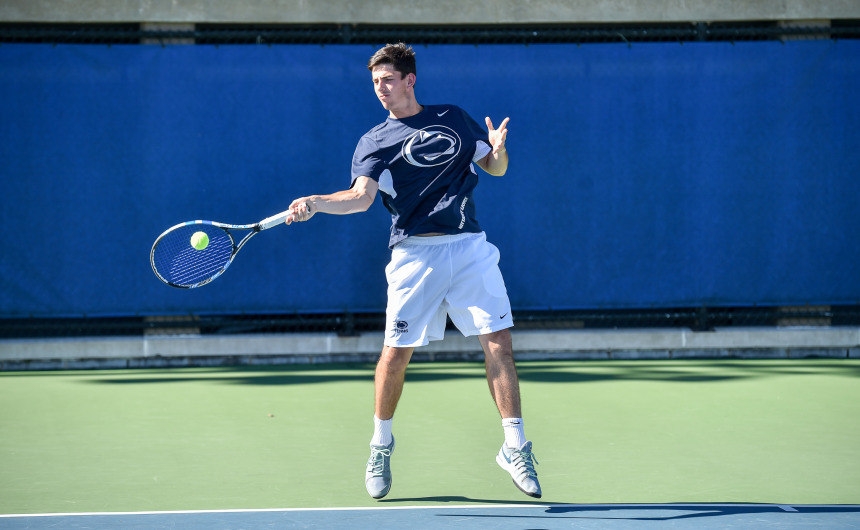 Tennis is an underrated sport that most students generally don't like watching, that doesn't meant that the team isn't good though! As of May 2019, the team was ranked 33 in the country and had an overall record of 146-98! Show your support and see the men's tennis team in action!
9. Women's Basketball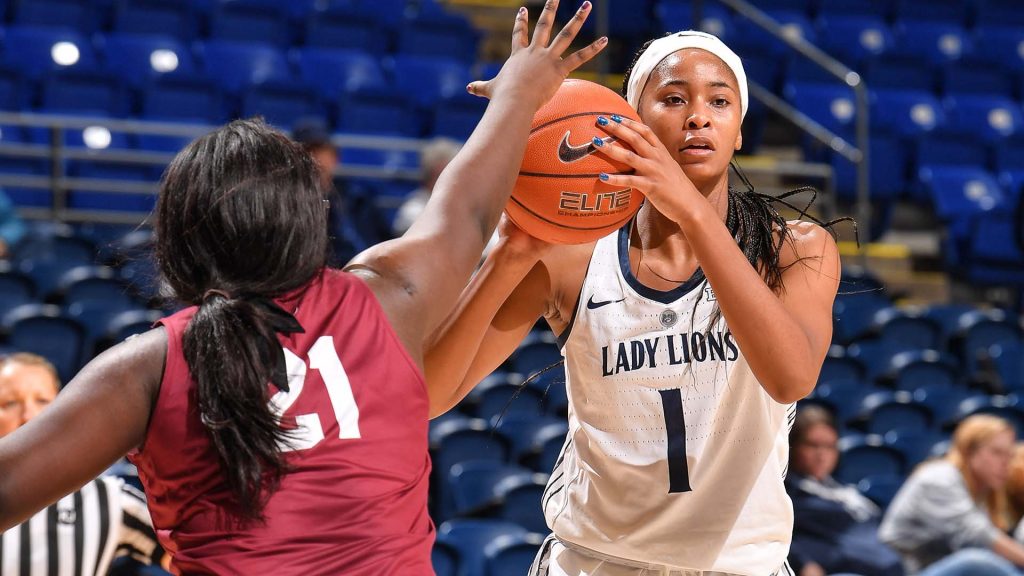 The Lady Lions have made a name for themselves with their incredible basketball skills. In 2013, the women were the 12th program in NCAA Division I history to have 850 wins! In addition, as of 2014, they've appeared in the NCAA tournament 25 times, which is the most out of all teams in the Big Ten Conference.

10. Gymnastics
Gymnastics is a sport that requires both a lot of skill and a lot of grace. If you want to see beautiful gymnastics routines, make sure to watch the Nittany Lions in action! Just last year the team finished the regular season with three dual meet wins including two wins at the Big Five meet!

Supporting your college's sports team is a big part of the college experience, especially if you're a student at Penn State. With so many great athletic teams, there's bound to be a Nittany Lion team that you can support!
---
Suggested Articles in Pennsylvania State University