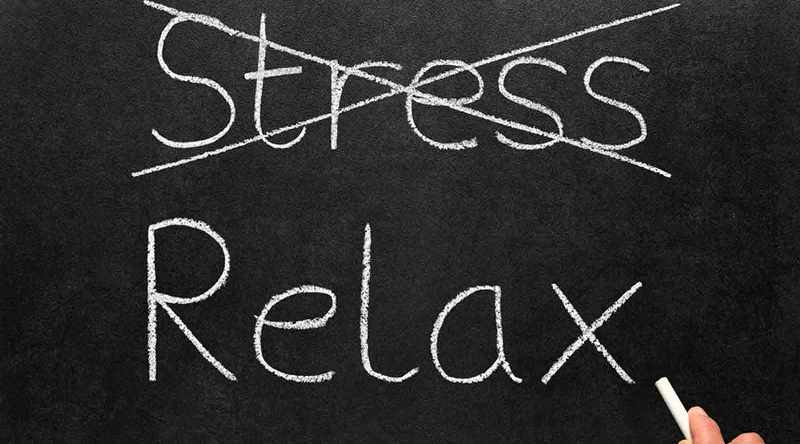 The whole school, including the Nittany Lion, knows that Finals Week is approaching fast, leaving PSU students in a huge ball of stress . Yet, there are many ways that students can de-stress just in time to ace their exams. Here are some examples to conquer this stressful week:
1. Destress Fest
The Pattee Library and Paterno Library provide fun and relaxing activities for students to participate and help them relax for upcoming finals. Activities include different puzzles and games, along with head massages, music, and even stress management workbooks. Did we mention that there is also free coffee and food?!
2. Walk at The Arboretum
Penn State has beautiful gardens that students can visit, free of charge. You can get away from all the chaos and enjoy the beauty of nature, leaving calmed and relax. Go through the gardens with your friends or even go by yourself and have time to think. You can even bring your studying supplies there to study in a quiet environment.
3. Treat Yourself to The Creamery
You've been studying a lot. You definitely deserve a treat. Forget about the horrors of the "Freshman 15" and stop by the Berkey Creamery for a delicious treat. The Creamery has well over 50 flavors of ice cream. Just get there on time because many students will have the same idea as you. Don't forget your blue and white sprinkles!
4. Exercise/Yoga
The IM Building and White Building provide multiple exercise classes for students to enjoy. They also have a variety of machines, including different weight machines, treadmills, ellipticals, etc. There is also a track, rock climbing wall, courts, ping pong tables, … basically any recreational activity you can think of. There is even a room in the IM building specific for relaxing. This room has games, puzzles, sand trays, etc. Yoga in particular is a great way to relieve stress. Both buildings provide Fitness Yoga, Hatha Yoga, and Vinyasa Yoga.
5. Take Two Deep Breaths
Some professors at PSU tell their students to take a couple deep breaths before they tell them to begin the exam. Deep breaths calm the students down because stress really peaks when they know they are about to take an exam. Feeling relaxed will reduce rushing through the exam and minimize simple mistakes students might have made if they were stressed out. Keeping cool, calm, and collective will get you through any type of exam.
6. Get Plenty of Sleep
During Finals Week, all dorms have 24/7 quiet hours so students have the opportunity to sleep without constant disruption from noisy neighbors. The ideal amount of sleep students should get is between 7-9 hours. A good amount of sleep increases memory and reduces stress. A key tip is to look at your notes right before bed, and you will be more likely to remember what you studied the next day. This method of studying and a good night's sleep will prepare you for finals, leaving you with less stress and more smiles.
With these techniques, finals week will seem like a breeze. And after Finals Week, you are even less stressed and can now enjoy a long break because you deserve it!
---
---
Related Articles