Back to Pennsylvania State University Blogs
15 Weirdest Penn State University Traditions
Every university is slightly similar in its academic departments, campus layout, and student life. However, throughout the years every university has developed its own traditions. Some of these are neat and respectable, while others may just seem plain weird. Here's a list of the 15 weirdest (coolest) traditions Penn State has created over the last 160 years.
1. Camping Out in Nittanyville
The day before every home game, dedicated Penn State students camp out by Beaver Stadium hoping to get the very best seats. Camping all night can create some interesting mood swings the next morning when they let you in:
2. Grilled Stickie
They are grilled and they're sticky...they're like the pretty patties of state college.
3. Canyon Pizza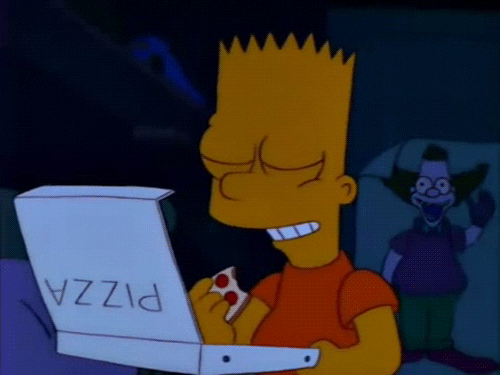 Anyone who has never been to Penn State before would be confused as to why this pizza place is the most popular on campus. However, when you're drunk and hungry at 2 in the morning nothing is better than extremely doughy tasteless pizza.
4. Mifflin Streak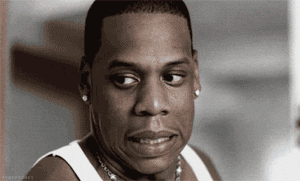 The Sunday night before spring semester finals week, penn state seniors streak down mifflin road amid a crazy amount of spectators. The goal is to avoid the cops so you can graduate. Watching might get a little awkward though...
5. Drum Major Flip
Every college has their crazy football traditions we have the flip that the blue band drum major does during the pregame show. You won't find another drum major who can do two front flips and a split.
6. Beaver Canyon
After a great game students will flood the streets near the student apartment area commonly referred to as "Beaver Canyon". Many will find this crazy and a non penn stater would think it is a riot, but it's just a bunch a dedicated penn state lovers cheering for their school!
7. State Patty's Day
Is there any other university that created a separate drinking holiday just because Saint Patrick's Day falls on spring break? I didn't think so, day drinking, bar crawls, and immense hangovers, that sums us State Patty's Day...
8. Willard Preacher
There are always people telling you to join club and organizations on campus, but the Willard Preacher goes out of his way to inform you of christian beliefs. The reason he's called the Willard Preacher he only stands in front of the Willard Building on campus. The best part is trying to navigate through the crowd around him to get to class.
9. Old Coaly
Many of you may not know but Penn State's mascot used to be a donkey named Old Coaly. Although the mascot changed to the Nittany Lion, Penn State decided to keep Old Coaly's skeleton in the HUB, which is the main student building. Creepy...
10. Guarding the Lion Shrine
Ever since a certain Syracuse game, when the Syracuse fans painted the lion orange, ROTC members volunteer to guard the lion shrine for every homecoming game. This isn't a joke, I'm serious don't even try to get near the Nittany Lion before a game.
11. Tossing Girls After Touchdowns
Don't be alarmed if you suddenly see a number of girls bring tossed in the air after the first Penn State touchdown at a game. Girls are tossed in the air the same amount of times as the amount of points Penn State has scored up till that point. School pride has no boundaries!
12. 1 Armed Push Ups
If you thought that tossing up girls was crazy, wait until you see what the lion does when Penn State scores. The lion does one armed push ups for every point PSU scores. That can get pretty difficult when you have to do 35 push ups in a lion suit on a sweltering hot day.
13. Statue of the Pig
There is a very cute bronze statue of a pig and its piglets downtown next to The Tavern restaurant. However, in the past few years students have taken it upon themselves to urinate on the poor pig after a crazy night out.
14. Talking to Squirrels
You don't go to Penn State if you haven't seen a Penn State squirrel. The squirrels are adorable and cute, but sometimes you can get the weird urge to talk to them like they're babies. For example, "Awwww, you're so cute!"(In awkward baby talk voice).
15. Blue and White Weekend
Blue and White Weekend is actually a lot of fun! You get to go to a free scrimmage, go tailgating, and get a bunch of free stuff! However, there is one really weird tradition that accompanies all the school pride. Parents of students in greek life will come up to campus and party with their kids for the weekend, I mean full on day drinking, beer chugging parties. Apparently getting wasted with your parents is the new form of family bonding.
Welcome to OneClass

So, what is OneClass? We are the premier online study resource for university students. With 3 million+ pages of lecture, textbook, & exam notes encompassing over 1.5 million university courses, we are here to make your university experience better :)Sign up for a free account today! http://oneclass.com

Posted by OneClass on Tuesday, September 8, 2015
---
Suggested Articles in Pennsylvania State University