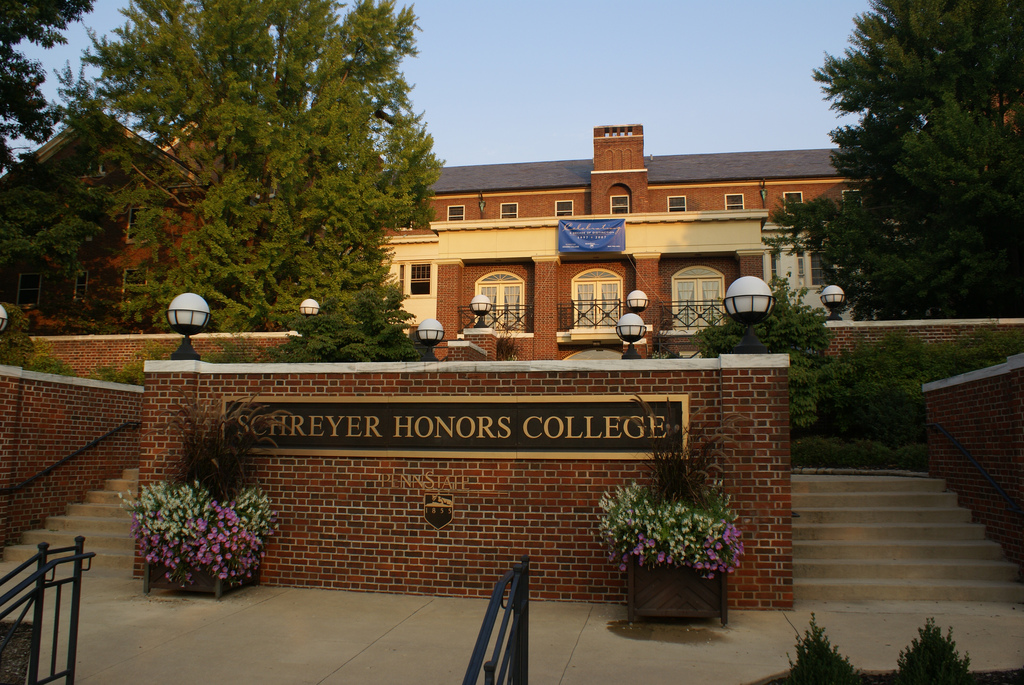 The Schreyer Honors College is one of the best, arguably the best, honors college at any university. Founded by the Schreyer Family thirty years ago, the Schreyer Honors College has grown into an incredible foundation for learning. The SHC has three pillars that they believe in and they are:
1) Achieving academic excellence with integrity
2)Building a global perspective
3)Creating opportunities for leadership and civic engagement.
Every year the SHC accepts 300 students from the freshman class to join. However, getting in is the easy part. Here are some tips to help survive the rigorous Schreyer Honors College.
1. Make friends
Classes are HARD. You are going to need help. Make friends with the other honors kids in your classes, and together you can be at the top of the class. Chances are you will have something in common with the people in your classes. They can help you do well AND become your life long friends.
2. Do homework as soon as you get it
Chances are that as an honors student, you are going to have more homework than other students. This tends to pile up quickly. Getting it done right away can help you stay on top of things. Waiting until the last minute will just cause you more stress and take away from time spent with your friends. Do yourself a favor and get it done as soon as you get it.
3. Eat!!!
Your brain needs food to function. Many times, honors students give up meals to study more. This will hinder your learning. Eating fuels your brain and lets you retain information better. Also, food at Penn State is pretty good. Get yourself a cookie or a coffee for some studying energy.
4. Know the faculty
The SHC faculty is composed of many kind and amazing individuals. Getting to know them only on will open up many opportunities for you down the line. They can help you with classes, research, and getting a job. The dean is also someone who you should introduce yourself to. She is very nice and can help you succeed in Schreyer.
5. Get Involved
SHC has so many clubs for its members. Joining them allows you to meet other honors students as well as put something on your resume. They have a student council, a women's club, and so many more. If you can't find anything you like, you can also start a club if you have enough people. You can also join non-Schreyer clubs with your honors students friends.
Being in the SHC is no cake walk. You have honors credits, a required GPA, and a thesis to do. However, it is a very rewarding experience. Just make sure to be on top of things and it is worthwhile. Follow these tips and you will have a great time.
---
---
Related Articles