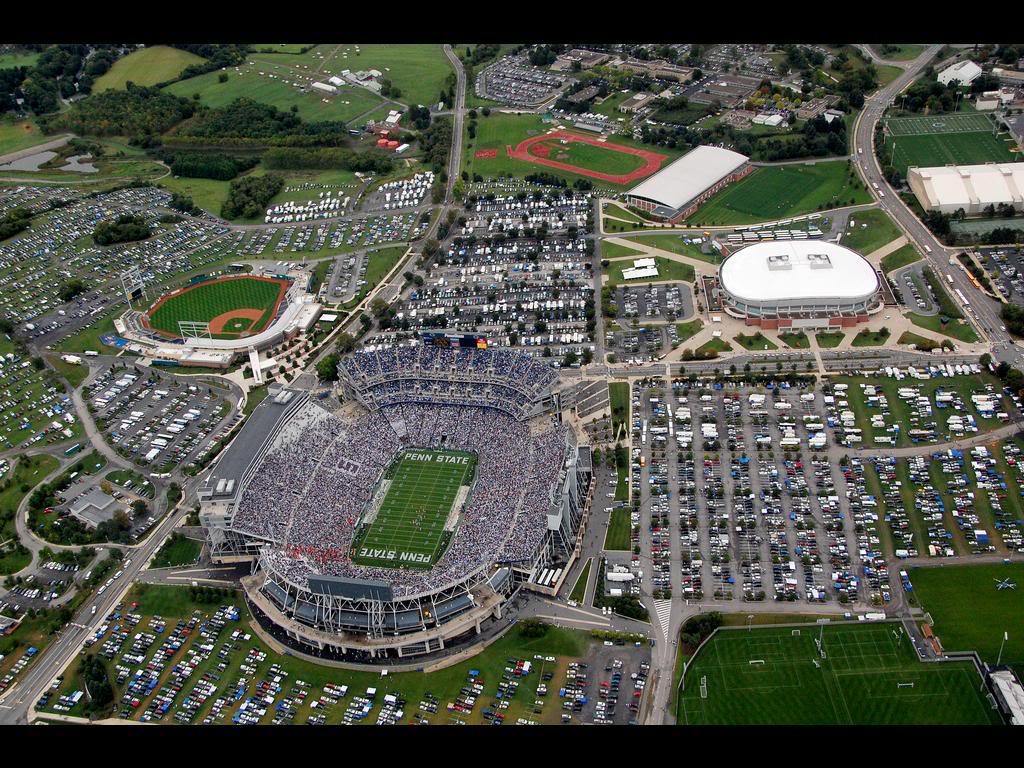 Penn State football is an unforgettable experience that people travel far and wide to come see. Saturdays are filled with endless navy and white. And there is a reason that WE ARE the greatest football team ever. Here are four reasons why Penn State is the best football team out there.
1. We Win!
No one can deny that the Penn State football team is amazing. They have great coaches, great players, and a great program. It is inevitable to have an incredible team. And who doesn't like winning? In the 2016 season, Penn State was second in the nation.
2. School Spirit
Penn State has hands down the best school spirit of any college. Beaver stadium is always jam packed with students and alumni alike. Whether it's a blue or white out, you will see an ocean of Penn State pride. You can always find the iconic lion ears on fans. And the student section is out of this world. The cheering is endless and the support is constant.
3. The Players
Can you name all the Penn State football players who went into the NFL? Of course, you can't because there are so many. The current team, led by Saquon Barkley, Mike Gesicki, and Trace McSorley are all stand up guys with long football careers in front of them. Knowing that NFL players went to your school is awesome! And they are occasionally in your classes which is super cool.
4. Tailgating
Friends, food, and football? What could be better. On a Saturday, you will find Penn State crammed with cars, trucks, RVs, and buses filled with people waiting to tailgate. This awesome college experience is not one to be missed and no one does it like Penn State. Everywhere you walk are tailgates waiting to cheer on the team. Everyone is so friendly, so it is easy to find a tailgate to go to if you don't know of any.
Penn State football is a one of kind experience. Fall is the best season because of this sport. The school spirit and the winning team get everyone pumped up. The school comes together like no other to share this memorable experience. Penn State has the most dedicated fans and Beaver Stadium is a historic place to house this amazing team!
---
---
Related Articles