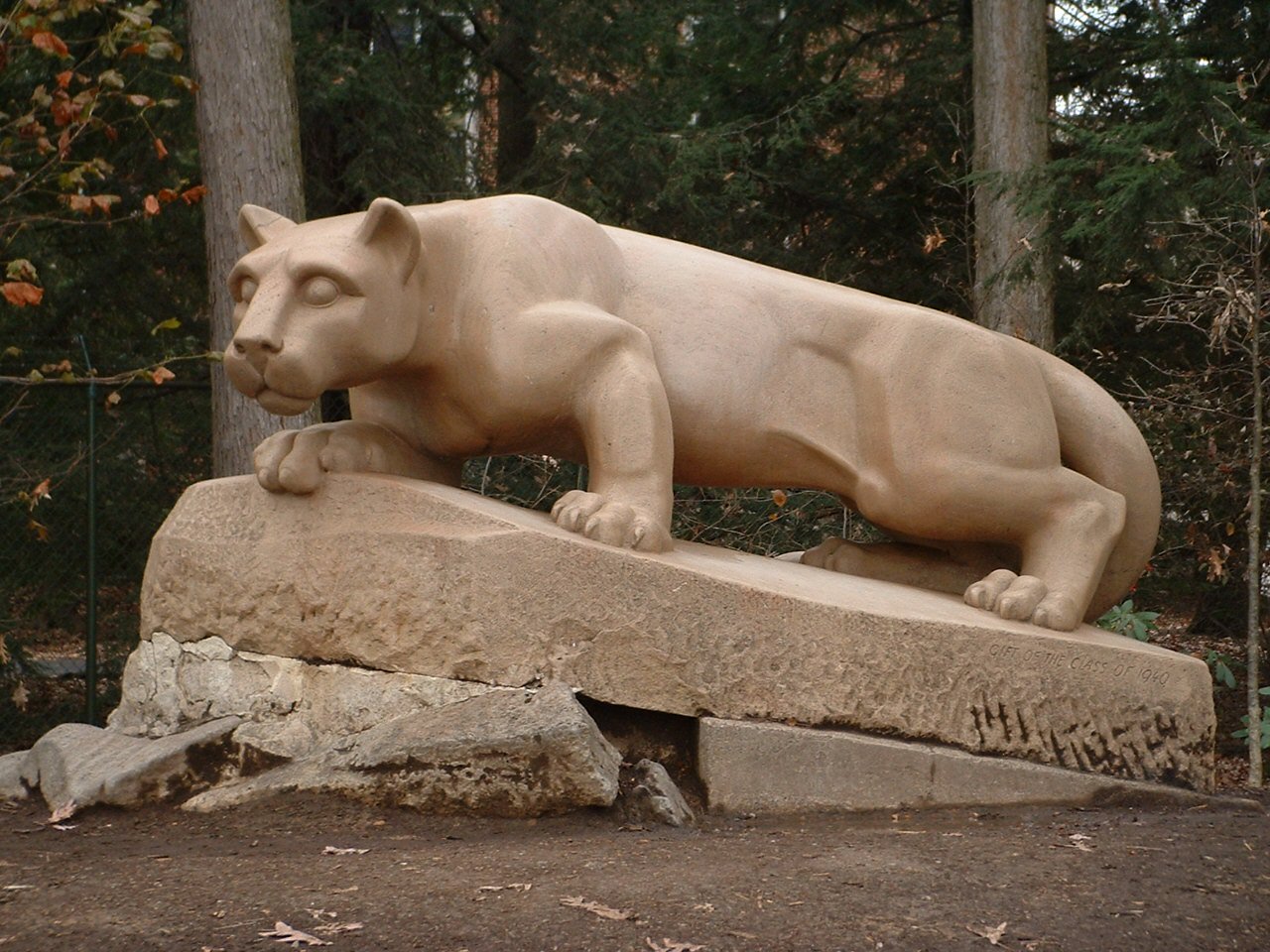 Their are some very easy classes at Penn State. Here is a list of the easiest, birdiest, and fun courses at PSU
1. COMM 150; Intro to Film Studies
This is one of the most highly recommended GenEds at State. You literally watch movies. That's it. Students go to The State Theater downtown and watch anything from classic Alfred Hitchcock films to National Geographic's March of the Penguins.
2. THEA 100; The Art of the Theater
THEA 100 is a required course for all theatre majors, but has been made to be applicable for all students. It has been deemed one of the very best courses offered at Penn State by the majority of the student population. The professor and TAs love what they do and make class interesting, but attendance is not mandatory. All quizzes and exams are multiple choice and taken online. Even the questions about the in-class material can be found online.
3. KINES 028; Fencing
This one is pretty self-explanatory. All Penn State students are required to take a gym/health class and this course can easily fullfill that credit. You learn the rules and strategies of fencing, and even get to practice those skills!
4. KINES 90; Basketball
You literally play basketball. You even get extra credit for going to games.
5. ENGL 136; The Graphic Novel
This is a class about comic books! You get to learn about the history of comic books from World War II and the vast influence that the American comic book has had on other comics from around the globe. And did I mention you get to read comic books?!
6. Any INART Class
There are many INART classes offered at Penn State with just as many cool subjects, such as INART 116 The History of Rock and Roll, INART 125 The History of Punk Rock, INART 200 Elvis Presley-The King of Rock and Roll, INART 205 Introducing the Beatles, and INART 220 which is all about Stand-Up Comedy and it's history! And it gets even better; most of these classes are offered online!
7. MUSIC 004; Film Music
Music 004 is exactly what it sounds like, an online class entirely dedicated to the music used in movies. Students have watched and learned about the music in movies like Indiana Jones, Psycho, and Star Wars.
8. KINES 072; Fitness Walking
All you do is power walk around campus. Despite being easy, it may not be the most fun at 8 am in the dead of winter, so choose your class time wisely.
9. AN SC 215; Pets and Society
Whilst this class may not be the easiest of A's on this list, it is a class about pets, their role in society, impact on humans, and how to make informed choice about pet ownership! The professor, Nancy Dreschel, is super sweet and passionate about what she does, and even provides visual aids. There are many opeertunities for extra credit, and the assignments give a lot of leeway for individual freedom. There is no textbook, most of the work is done online, and if you work hard and play your cards right, then you may not even have to take the final.
10. Astro 001
Not only is this course online, but it is a game! That's right, this class is a computer game that you can play and complete at your own speed and convenience. No lectures or textbook needed, only computer access and some free time.
You might also be interested in:
---
---