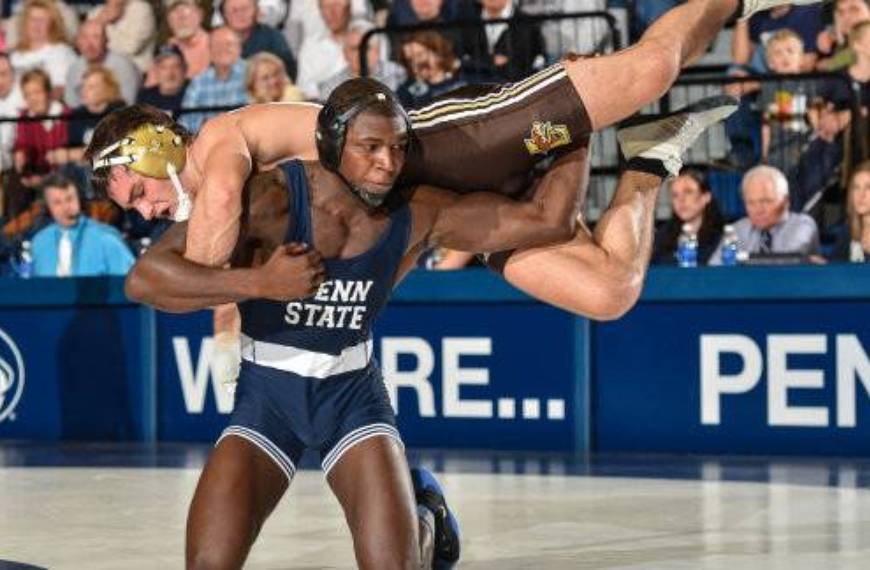 There are lots of cool courses at PSU that you might not know about. Here are some of the coolest courses that you can take as a Penn State student:
This anthropology class on the evolution of sex is certainly not an "easy A", but many students have found it to be immensely interesting. Class attendance is not mandatory, however the very attractive professor making witty jokes about sex is definitely an incentive to go. Students have said that whilst the exams and material are difficult, and even a bit intense for some, the material is very interesting and the professor is immensely knowledgeable about the subject.
CMLIT 120 is the ideal course for people who love books on the supernatural, witches, demons, vampires, demons, etc. from the Biblical ages until the present. And who doesn't?! You even get to read Harry Potter. I will see you there next semester.
This course dives into depth about everything from how the deaf are educated to the psyche and emotional state of our fellow deaf members of society. You not only learn that deaf members of society truly have their own culture and identity, but are able to jump right into that culture and learn about what makes it so unique. It will definitely open your eyes and make you much more aware about other members of society.
Have you ever wanted to take a tropical trip to the beautiful island of St. Lucia? Then this is the course for you! Students have the ability to travel to St. Lucia to test their scuba diving skills and knowledge after spending a semester learning diving skills, the necessary equipment used in scuba diving, safety precautions, and how to plan a safe and productive dive.
I first heard about this class when I was sitting on the Blue Loop, or "Bloop", and overheard two students talking about their lecture from the previous day. Both students made comments about how insightful and eye opening this course was. Professor Richards encourages independent thinking whilst discussing the differences, disparities, and similarities between many of the racial and ethnic groups that coexist in America. Students are also given the opportunity to earn extra credit by tweeting about the class, and can even have control over the discussion if they speak up. And from what many students have said in the past, Dr. Richards' controversial statements and opinions will definitely drive someone to speak up sooner rather than later.
There is no denying the fact that women are incredible and tough as nails. PErsonally, I think that any Women's Studies course is worthy of my attention However this particular course rises above them all. This class will explain why women are often depicted as flat, supporting characters in media and literature. You will explore the bias that has plagued women throughout history, and look at how that bias has affected the pop culture of the present. So if you only have room to fit in one women's studies course into your schedule, make it this on.
Are you looking to spice up your moves at your next Frat party? Try Ballroom Dancing! You will pick up some classy moves and get to dance to good music whilst meeting that physical education requirement.
It often seems as if trigonometry, geometry, and every other "ometry" math class out there is a giant waste of times. Many students spend the majority of the class pondering as to when, or if, this information will ever become useful or relevant. However there is a quantifications course that actually applies to all of our lives, and this is it! Math 034 will teach you valuable life skills about how to do your taxes, use credit cards, and calculate interest.
Looking for yet another Penn State class about sex? BBH 146 is just that. The class load has been described as minimal, and whilst the two mandatory lectures a week can get dry, the small group portion is often entertaining. The exams are also online so the chances of you bombing an exam are minimal. All and all this should be a relatively easy and entertaining course to boost your GPA.
Kines 442 is literally a class about the history of sports and the Olympics! You will spend your classes learning about the history of the modern Olympic sports we know and love, and also about some really cool, and often dangerous, sports that the many Greeks and Romans dabbled in during their free time.
You might also be interested in:
---
---
Related Articles