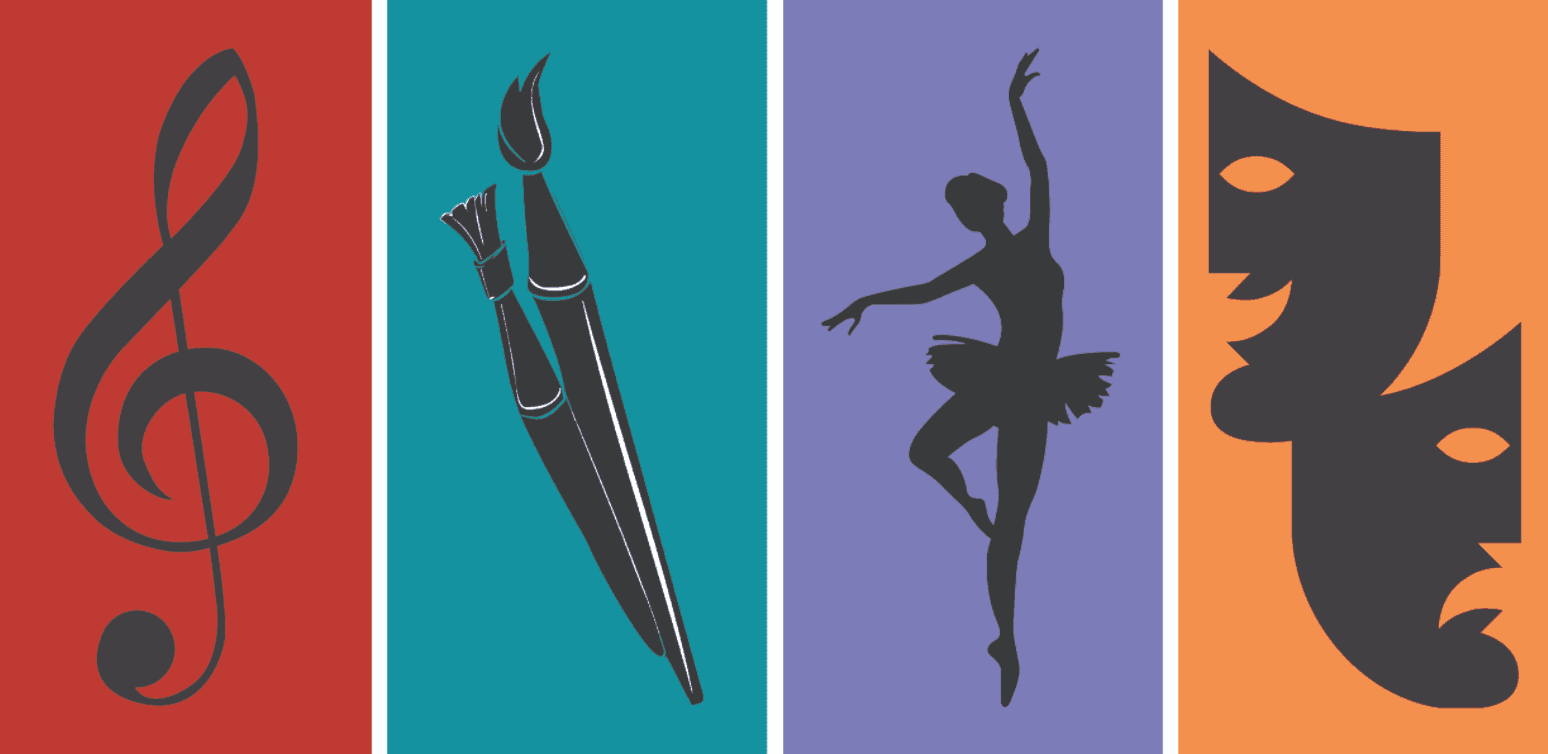 General Education courses are almost always required for everyone in college. General Arts is one of the general education categories, and it can be difficult to choose a good arts class. Some people may think they just aren't good at art, or that art is hard. It doesn't have to be hard or require artistic skills. Here are some art classes to consider:
1.Introduction to Web Design
ART 101 can sound intimidating if you're not familiar with computer programs, but you really don't need programming experience at all. You learn the basics of making a web page, and there's about one assignment every couple of weeks. Each assignment has a one week grace period. If you're really confused, go to office hours, and the professor will explain everything step-by-step. By the end of the course, you'll be able to make your own blog!
2. The Comic Book: A History of Sequential Art
ART H 226 is an overview and examination of the history of sequential art with a focus on comic books and graphic novels. Comic books and graphic novels are some of the most interesting yet misunderstood forms of art. If you've read comic books before, everything you learn should seem familiar and fun. This class will teach you how much comic books and graphic novels have shaped our culture and society.
3. Introduction to Ceramics
If you like messy, hands-on art, ART 080 is perfect for you! Learn about the concepts and techniques of making pottery and ceramic sculpture. This class focuses on active learning through hands-on activities. You will get the opportunity to learn about hand building, wheel throwing, glazing, and kiln firing. You will also be able to visit studios and museums to facilitate a greater awareness of the cultural context in which ceramics functions. You might be able to make your own coffee mug!
4. The Art of the Cinema
In COMM 150, you will learn about the development of cinema, principles of evaluation and appreciation, and examples from the past and the present. This is a great class for anyone who wants to major in film, learn how to critique film, or simply want to watch various films. You will be able to go to film screenings to develop and enhance your critical thinking, reading, and viewing skills. You'll also get the chance to talk about different genres (silent film, film noir, comedy, western, etc.).
5. Dance Appreciation
DANCE 100 explores dance as a vital, communicative and performing art, reflecting social values and cultural beliefs. Don't worry about being a good dancer; this class is mostly focused on lectures, videos, and active participation (not dance skills). Emphasis is placed on the integration of dance within various cultural belief systems and the relationship between dance and cultural identity. You will also get the opportunity to attend live performances.
6. Performing Arts
INART 005 is an introduction to everything performance arts (music, dance, and theatre). You will learn about the aesthetics, theory, and practice of professional performance. You will be able to have informed experiences in the performing arts and think about them in a critical context. Most of the grade is dependent on attendance and participation. You don't have to like or dislike anything, but you will be expected to participate in performing activities.
7. The Art of the Theatre
THEA 100 is an experiential survey of all aspects of the living theatre, as presented by a resident company of theatre artists. You will begin by looking at scripts as the source of production aesthetics and see how they act as tools to the imaginative impulses of the artist and the audience. You will also analyze and explore a variety of individual texts, while each topic is demonstrated by a resident company of theatre artists. This course includes a selection of international multi-ethnic voices and performance techniques.
8. Voice: Secondary
If you feel like you need a lot of individual attention in singing, whether you're an advanced singer or a beginner with no experience, you can take VOICE 100J. You will get individual instruction in voice and apply basic principles of singing. In addition to learning songs, you will address topics such as posture, breathing, tone production, expressiveness, and vocal health. Evaluation is based on music learning, improvement, possible assignments, and a possible studio recital. This also takes place for just half an hour every week.
9. Introduction to Photography
You don't have to be a great photographer for PHOTO 100. Just make sure to bring a camera and get ready to learn how to take photos. This course will expose you to various styles and techniques used in making photographs. You will look at how photography impacts our daily life, culture, and society. You will also look at photography in commercial application, news and journalism, science, and industry.
10. Introduction to Creative Writing
ENGL 050 is a practice and criticism in the reading, analysis, and composition of fiction, nonfiction, and poetry. This course is for people who feel like they have an inner poet inside of them, or if you just enjoy writing to express yourself. In this class, you will read essays, short stories, and poems. Then you will write personal essays, sketches, scenes, and poems.
Art is fun, and you don't even have to be a good artist. There are plenty of different types of art forms for you to explore. Arts as a general education is intended for you to be well rounded as a student and to have a creative outlet for expressing yourself. These classes can even turn into a hobby. The main goal for taking any of these courses is to have fun!
---
---
Related Articles