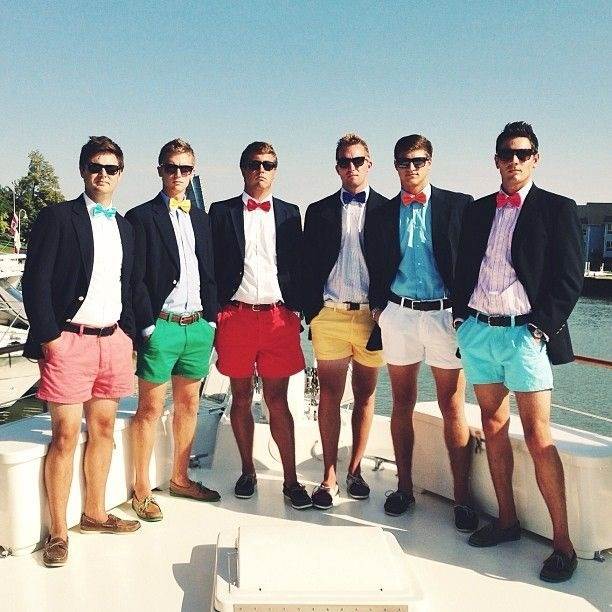 GDI: God Damn Independent, better known as "geeds" by those in fraternities and sororities. But what sets us apart? Simply the fact that as "geeds" we aren't involved in Greek life, that's what. While GDI is often used as an insult, here are 10 reasons why you should be proud to be a "geed" at Penn State.
1. No rules.
Being a GDI = ultimate freedom. You can do what you want when you want without the rules of Greek life weighing you down. Score.
2. No dues.
Paying hundreds of dollars a semester to be part of an organization gets expensive. As a GDI, you avoid these dues altogether, which means more money for you to spend on the things you actually need and want like textbooks, beer, etc.
3. No fines.
Greek life has a lot of rules and expectations, and if you don't abide by them, you get fined…. Yeah, you read that right – you have to pay more money in addition to your dues. How do you avoid this potentially expensive cycle? Be a GDI.
4. No weekly obligations.
Greek organizations have a lot of mandatory weekly obligations, making it difficult for their members to balance additional extracurriculars. As a GDI, you won't have to worry about this, which means you can get involved in multiple on campus activities and still be able to get your school work done.
5. No rushing / pledging.
Sorority recruitment? No thanks. Pledging a fraternity for an entire semester? Not for everyone. Make friends on your own time without spending countless hours selling your soul to Greek life.
6. Other ways to get involved.
Penn State has 800+ student organizations, which provides you with a ton of opportunities to get involved on campus without going Greek. Can't find an organization you're interested in? Start your own and meet people who are interested in the same things as you are.
7. Bars / apartment parties.
No need to walk around fratland searching for parties only to be asked "WHO DO YOU KNOW HERE?" – GDIs are always down to throw an apartment party or hit up the 20+ bars downtown together, no matter what day of the week.
8. You're in this together.
83% of campus IS NOT involved in Greek life, which means there are more GDIs than you think. GDIs tend to stick together, so you won't have any trouble meeting people who also aren't involved in Greek life. Plus, you won't have to worry about having to learn the Greek alphabet.
9. No dress code.
Don't want to wear a dress and heels out? You don't have to. Don't want to wear khakis and a button down? You don't have to. Wear whatever you want, when you want – without having to worry whether or not you're "fitting in" with the majority.
10. No judgment zone.
Friends don't let friends judge each other, especially if they're GDIs. As a GDI, you'll have support from your fellow "geeds" every step of the way.
---
---
Related Articles