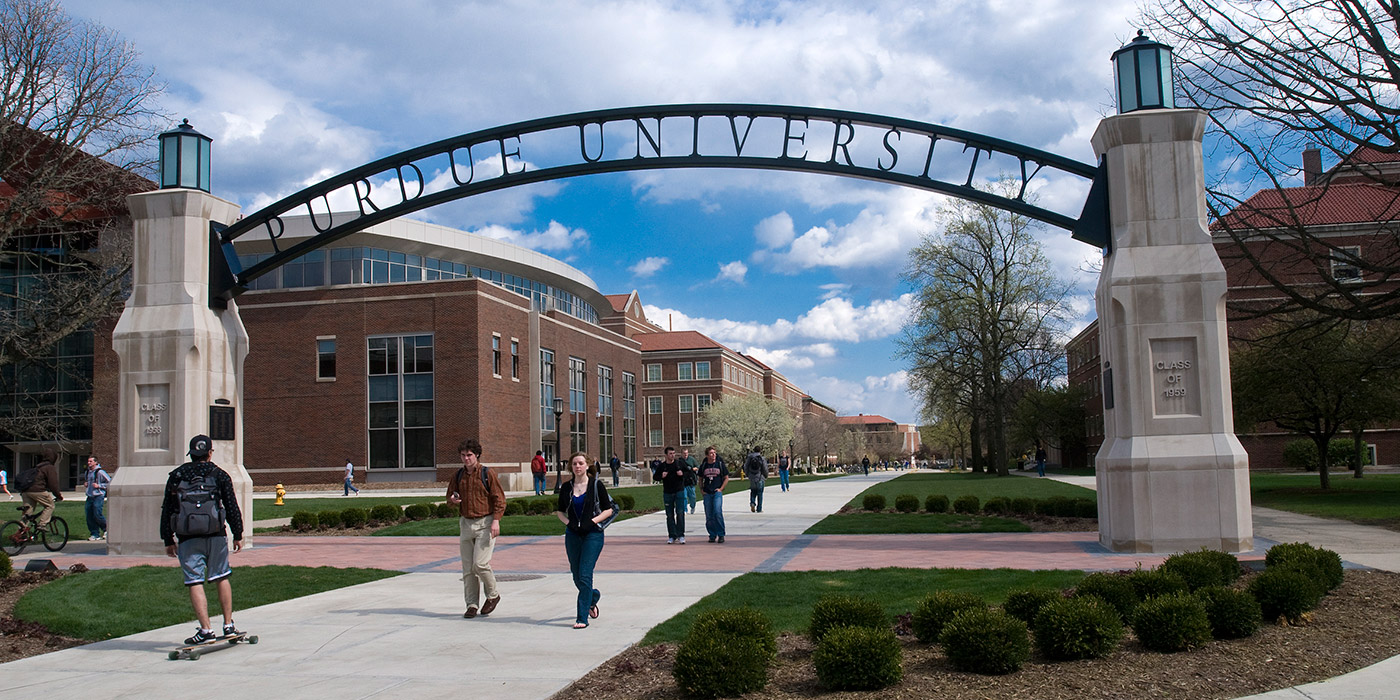 Purdue University has 4 different meal plans that are perfect for the 5 dining courts on campus. The dining courts all serve different food and are open at different times, so at least there's variety of meals. The dining courts all tend to be located near the west end of campus. Students voted on what they're favorite place to snack is, so here's what to expect from Purdue Dining:
5. Hillenbrand

Hillenbrand dining court is located in the main lobby of
Hillenbrand Hall on the far west end of campus. The room itself tends to have the smallest selection and seating. It is far out of the way, which tends to be a less popular choice. It is however 
convenient for residents of Hillenbrand, as it's just a short elevator ride downstairs. Hillenbrand Hall features the "take back" feature, which is an On-the-Go! style meal in which students are given a take-home container to fill with anything they desire. They are also given an extra container for soup, and if the student posses a Purdue University mug, they may fill it with any drink they'd like. Hillenbrand is known for their "Wings Your Way" bar featured almost every day switching between boneless and bone-in frequently. They also are famous for their Sunday late lunch meal, or as students call it; "Hillenbrunch."
4. Earhart
Earhart is located on first street connected to Earhart residence hall.Earhart has a decent sized dining room and is a short walk from McCutheon, Harrison, Hillenbrand, Shreeve, and First Street Towers. Earhart is known for its "Create Your Own Stir-Fry" section, allowing students to pick from a myriad of ingredients to add to their authentic stir fry. Earhart also features a soft serve ice cream machine with a different flavor every day. Students can also purchase a sirloin steak for an extra charge if they wish.
3. Ford
Fred and Mary Ford dining court is located slightly north of the residential part of campus. Students tend to see Ford as an out of the way facility. After making the journey, students are pleased by the plethora of serving stations and options. Ford has plenty of seating on the main level and additional seating on the upper level. Students consider the food better quality at Ford, and it seems to always have a line.
2. Windsor
Windsor Dining court is located just across the street from Third Street Market. Windsor features the make your own burrito bar from time to time. This dining court offers a cozier setting and more along the lines of vegan and "healthier" food.
1. Wiley 
Ranking as the top rated food court, Wiley dining court is just across from the Co-Rec. Wiley has flexible hours and serves all three meals. Wiley features a "Create Your Own Pasta" section. Wiley offers a variety of foods and has a whole seating area where students can watch employees make pastries. Wiley is a good distance from the residential halls and the academic campus, making it a fan favorite.
---
---
Related Articles