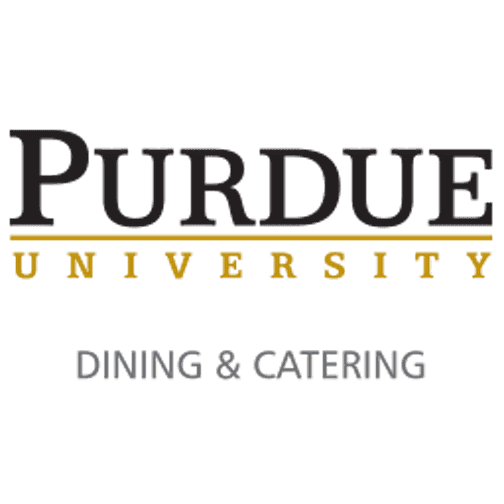 Earhart Dining Court
Earhart is by far one of the best dining court on campus. Right by most of the residential halls, Earhart is a great dining court for all meals. Earhart is known for its make your own stir fry, pasta and pizza, sushi and delicious ice creams! Earhart also always has fresh fruit and great vegetarian options, as well as a full salad bar. An On the Go location is also at Earhart, which is super handy for those days where you don't have time for a full meal.
Wiley Dining Court
Wiley is another great dining court located right across the street from the CoRec. It is in a great location for during school hours to grab a quick lunch and head back to academic campus. Wiley is known for its great meat and BBQ selection, freshly made sandwiches and pastas, delicious pizzas and freshly baked cookies. Wiley is one of the largest dining courts on campus and has plenty of seating for big groups. One warning is that it always gets very busy and has a long line right around 12:30 on week days.
Ford Dining Court
Ford is one of the dining courts that does continuous serving Monday through Friday from 7am to 8pm. Although it is a little out of the way (located right by Cary Hall and the Purdue Arch), it is a great place to grab any meal. Known for its delicious pizzas, burgers, Chinese food and tons of vegetarian options, Ford is definitely one of the best places to eat on campus. Ford also has an On the Go to grab some food if you are running between classes.
Hillenbrand Dining Court
Hillenbrand is one of the dining courts located furthest from academic campus and is right next to Harrison and McCutcheon. Hillenbrand is great all week, but is best known for "Hillenbrunch," which is served on Saturdays and Sundays and usually involves pancakes, fresh fruit and other delicious breakfast foods. Hillenbrand is also known for its famous chicken wings, which are made-to-order with whatever sauce you want. Hillenbrand also has a made-to-order quesadilla bar, as well as, a nacho bar, taco bar or noodle bowl bar on different days of the week. Another fun fact about Hillenbrand is that it offers takeout for those night where you don't want to sit in a dining court.
Windsor Dining Court
Last but not least, is Windsor. Windsor is located in the Windsor Residence Hall and it right across the street from Krach Leadership Center. Windsor is definitely known for their vegan and vegetarian options, and has been labeled on of the healthiest dining courts on campus. It also has a made-to-order burrito or burrito bowl station, which is a must try. Windsor is another one of the On the Go locations on campus and is super convenient for grabbing a quick bite in between classes.
---
---
Related Articles