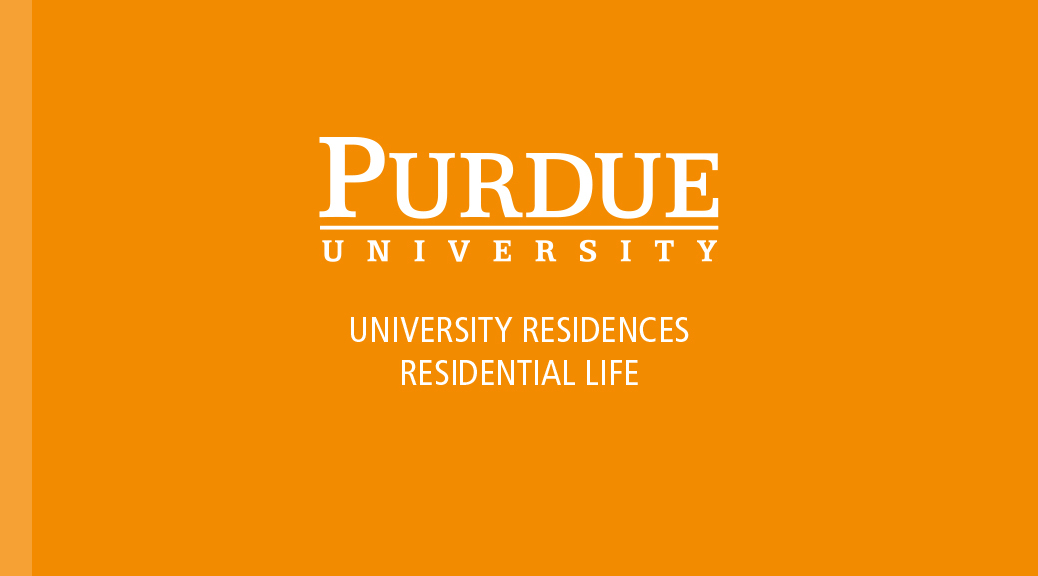 Most freshmen and many students choose to live on campus for the first years when at Purdue. With housing contracts coming up soon, hopefully this ranking of Purdue University dorms will help you choose which is the best dorm for you next year!
12. Tarkington
Tarkington is an all boy dorm right across the street from Ford dining court and a short walk to Wiley dining court. Some benefits of Tarkington is that the silver loop stops right in front of it and it has Tarkington Markets where you can buy any snacks, food or toiletries you may need. It is the low on the list because it has no AC and has not been updated in years. The community is decent, so if you get put there your freshmen year you will be fin, but it is definitely not a first-choice dorm.
Owen and Wiley
Owen and Wiley are grouped together because they are very similar to each other. They are both considered freshman dorms, neither has AC, and the rooms are small. Although Wiley is next to Wiley dining court and the CoRec and Owen is right next to Ford dining court, both are not the best or most comfortable dorms, especially in the warm months. The communities in Owen and Wiley are pretty strong and you will definitely meet a lot of people, but if you like AC, these are not the dorms for you.
Meredith
Meredith again is low on the list due to its lack of AC and really gross bathrooms. The rooms are pretty small, but the redeeming quality of Meredith is its community. The community is really strong in Meredith, mostly because it is so hot in there that you have to keep your dorms open, forcing you to meet new people. It also is a great location to the CoRec, Krach, a few dining courts and not a far walk from academic campus. Meredith also houses Pete's Za, where you can pick up a pizza or salad and a drink for 1 meal swipe Monday through Thursday from 5-8pm. It also has The Gathering Place, which is a buffet-style dinner menu that changes each week and has culturally based meals. The only reason Meredith is low on the lists is the small rooms, no AC and really old bathrooms, but if you can get over that Meredith is actually a great dorm.
Cary Quadrangle
Cary Quad is an all boy dorm located right by the Purdue Arch, Mackey Arena, Ross-Ade Stadium and Ford dining court. Cary is a great dorm because of its location, but if you are going to live there, make sure you are an upperclassman. Cary has the closet and it has the suites, you definitely want the suites. The closets are basically single rooms that have been turned into doubles, which makes fitting two boys comfortably a challenge. The suites, which are only for upperclassmen, are really nice and very spacious. Cary also has a small restaurant for later night cravings called the Cary Knight Spot Grill. It also houses a lot of athletes because it is in the vicinity of the arenas and has a great lawn in front of it to hang out on. Other than the closet aspect of Cary, the dorm is great, especially if you are an upperclassman in the suites.
McCutcheon and Harrison
McCutcheon and Harrison are two freshmen dorms with AC, but are the farthest dorms from campus. Although they are super far from everything, minus Purdue West, there is a bus stop right outside Harrison and they are close to Earhart dining court. They also have AC and newly renovated bathrooms that are really nice. Also because they are freshmen dorms, you have the opportunity to meet a lot of new people and make really great friends in the dorm. McCutcheon also has a computer lab that comes in handy for printing and Harrison has the Harrison Grill, which is great for late night cravings.
Shreve and Earhart
Shreve and Earhart are grouped together because they are also known as the twins. They are a little closer to campus than McCutcheon and Harrison. They also both have AC and nice bathrooms. The rooms are relatively large for dorm rooms and there are newly redone lobbies and study spaces. Earhart also has a dining court inside it and it is definitely one of the best dining courts on campus. If you can get in here your freshmen year, you are definitely lucky.
Hillenbrand
Hillenbrand is almost as far as McCutcheon and Harrison, but its redeeming qualities is the dining court and its rooms. Hillenbrand houses the Hillenbrand dining court, which is known for its "Hillenbrunch" and other delicious food. The rooms are either large double rooms or singles with shared bathrooms. It is also right next to a parking garage, which is handy if you have a car. The community is not great since it is mostly upperclassmen, so definitely not a recommended dorm if you want to be best friends with your floor mates.
Hilltop Apartments
The Hilltop Apartments are located right next to Ross-Ade Stadium and are set up like apartments with their own little kitchenette, living room and a decent amount of space. Hilltop is perfect for students looking for an apartment-like setting, while still being able to have a meal plan. The nearest dining hall is Ford, but the one downside is that you don't have any community feel since it is more like an apartment than a dorm.
Hawkins
Hawkins is a great option for upperclassmen, especially since you are required to be over 20 years old to live there. It is located close to Krannert, the agricultural area, Young Hall and Chauncey. It is set up as single and double suites with private bathrooms and the whole dorm allows alcohol, hence the age requirement. The one downside is that Hawkins is pretty far from all dining courts and other dorms, making it difficult to be on a meal plan. Another cool feature is its underground tunnel that leads right to the PMU, which is super convenient in the freezing cold winters.
First Street Towers
First Street is one of the newest and nicest on-campus housing options at Purdue. It has many hotel-like qualities like free laundry and internet, a nice lobby and a maid service that will clean your bathroom every week. All the rooms are single suites with private bathrooms. It is located across the street from Earhart dining court and is located near campus and the CoRec. First Street is great for upperclassmen who already have their friend groups, since the community in the dorm is not great.
Windsor
Windsor is an all-girl dorm located across the street from Krach and the CoRec. It mostly houses sophomores and upperclassmen and is made up of five halls: Duhme, Wood, Warren, Shealy, and Vawter. It is located super close to academic campus and has Windsor dining court in it. Windsor also has a private theater, exercise room and a few suite style dorms. It also has underground tunnels, so that you can get to all the halls and the dining court without stepping outside in the winter. The community is the best part of Windsor. Throughout the year there are a bunch of activities like "The Bachelor" watching parties it hosts for its residents.
Third Street Suites
Third Street tops the list because of its location to everything, suite style rooms and Starbucks and Third Street Market, which are in the lobby. Third Street is located right near Krach Leadership Center, the CoRec, academic campus and a few of the dining courts. The rooms are set up as apartment style suites for four people with two rooms and a shared bathroom or two rooms, a shared bathroom and a living room. The community is known to be very good even through it is mostly upperclassmen residents and apartment style living, but nothing can beat its proximity to campus and its room design.
---
---