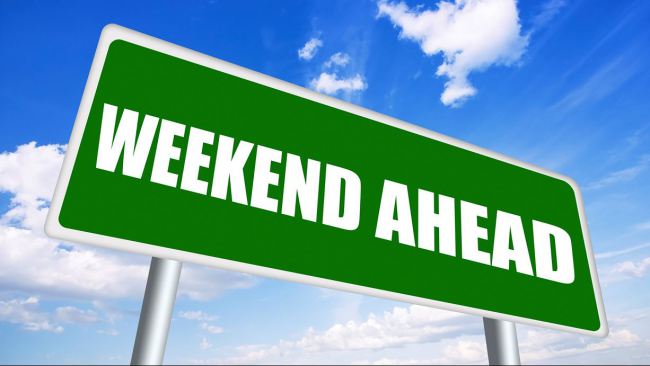 It's no secret that on Sundays, campus shuts down. The dining courts are only open in the morning, there's no classes, and people aren't very active. If you've ever found yourself sitting in your room, bored and starving, there are cures! Here we have 10 ways to turn any Sunday, into a fun day!
1. Explore Campus Food That Doesn't Come From a Dining Court
There's plenty of dining options that aren't the dining courts. The west end of campus is home to Subway, Papa Johns, and Dairy Queen. Downtown campus you can find Five Guys, Taco Bell, Noodles and Company, Panda Express, Mad Mushroom Pizza, and plenty of other options. If you're not a fan of fast food, downtown Lafayette has plenty of traditional restaurants that are only a bus ride away, which students can ride for free. If all else fails, there's nothing wrong with a good home cooked meal.
2. Grab a Controller!
Video games are always a way to bond and pass the time while having ample amount of fun! Odds are you have a friend has a game console in their room. If not, there are plenty of free online games that can be played with your laptops, or even in one of the campus computer labs. Endless hours of fun can be shared over killing zombies, dancing in the dorm, or battling head to head on the stage of your choosing.
3. Lay Out the Board
Not all games have to be played in front of a screen. It's always fun to sit down with some friends and have a game night. Most places sell decks of cards for less than $2. The Citybus will take students (for free) to Walmart where most card games are under $10, and board games run from $8-$20. Whether you're playing a friendly game of Clue, a hilarious round of Cards Against Humanity, or a spiteful game of Monopoly, you're guaranteed to have a good time.
4. Play Catch-Up
Because Sundays are so inactive, there is plenty of productive tasks for you to catch up on; studying, homework, laundry, notes, the list goes on. Whether you're with friends or alone, odds are there are plenty of things you can cross of "the to-do list" and Sunday makes it that much easier.
5. Nap
College life is stressful, and odds are you've lost sleep over some assignment or stress. The weekend is an especially good day to catch up on sleep and take a nice catnap. Be careful! Naps longer than 2 hours aren't good for you!
6. Hit the Town!
Lafayette has some interesting features downtown. You can always go see a movie, grab a bite to eat, or just walk around and find something! Sometimes just finding a playground and hanging out is enough to have a good time. The Tippecanoe mall is always a great option, and all of these things are only a bus ride away.
7. Binge the Movies
If you're ever really bored and have nothing to do, grab the remote and put on a good flick! Netflix and Hulu make this process significantly easier than ever before. Even if you don't have a subscription to either of those services, most movies and shows can be found online by searching for them.
8. Clean
It's easy to let items pile up and get disorganized with the fast paced living style. Sundays are a good way to get everything all neat and tidy again. Most likely there's a pile of junk, clothes, are dishes calling your name. There's a certain pleasure that comes out of being tidy, and you can always crank the tunes to make the experience more enjoyable.
9. Take Advantage of Campus Facilities
The new Wilmeth Active Learning Center is open to students 24 hours a day all seven days. There is a variety of rooms available that can help students be more productive. There's a theatre, study rooms, and a library that you can take advantage of. Most campus buildings also won't be locked if you want to access them.
10. Work Out
The Co-Rec is an enormous facility that is available to all students. It's always a good idea to get in shape and the Co-Rec makes it all too possible with its convenient location and availability.
The weekends don't have to be boring on campus. There's still plenty to do and you're not the only person on campus who's bored, so take on these adventures together!
---
---
Related Articles