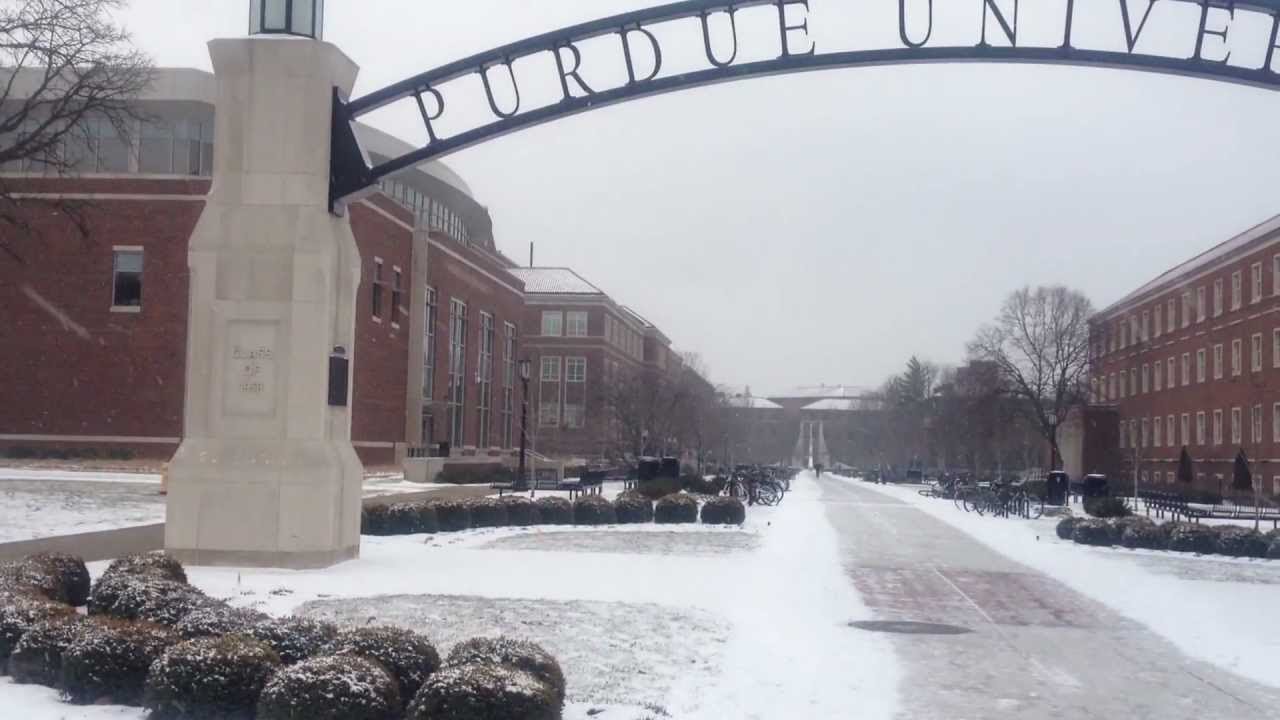 Indiana winters can be cold. Very cold. If you are from out-of-state, especially from somewhere with nice weather such as California, you are probably wondering what on earth is going on. Snow? What on earth is this white stuff coming from the sky? Well fear not, at Purdue University, here are some things you can do to survive the cold!
1. Purdue Welcome Center Lounge
If you are looking for a quick stop to escape the cold, come by Purdue's Welcome Center for a warm experience in the lounge. With a warm fireplace and cushiony, leather chairs you will soon be unwilling to get out of your seat. Assuming that you will spend many hours here during the winter, you should plan to bring something to do such as your homework or a book to read.
2. Purdue's Underground Tunneling System
Some buildings in Purdue are connected by a large tunnel system underground. If you want access to the Krannert building, Krannert center, Rawls Hall,  Grant Street Garage, Wood Street Garage, Memorial Union, and other popular buildings, you should considering using these tunnels. Just look at the tunneling system map and you will know how to escape the harsh, unwelcoming weather.
3. Greyhouse Coffee Shop
Greyhouse is a super awesome coffee shop at Purdue that gives off homey vibes. With a great selection of coffee, food, and drinks you should consider visiting this place to relax, refuel, and rest. Since this place is quite popular for its good food and ambience, many people do frequent this location. You can meet a lot of new people here and perhaps other out-of-state students who also suffer from the cold.
4. Sledding Down Slater Hill
Now this strategy is not exactly your normal "stay warm" approach to surviving the cold, but it just so happens that Slater Hill makes a great place to sled during the winter. Simply buy a cheap Walmart sled or borrow one and you're good to go! Grab a few friends and see who can get to the bottom of the hill the fastest. Perhaps you will be having so much fun that you forget how cold it actually is!
5. Purdue Dining App 
This app gives you information on all the dining courts and restaurants on campus. It is compatible with both ios and android and should be your go-to app when you decide to reluctantly drag yourself out of the warm comfort of your cozy dorm to hunt for some delicious food. By knowing where is what and what is in where, you will know the most efficient way to find the things you want to eat so you won't spend as much time walking around freezing your butt off.
Hopefully with these tips, your Purdue winters should be a lot more bearable. Always remember to check the predicted weather and your schedule for the next day to plan the warmest possible plan of action. Do not let the cold stop you from achieving your goals so that when your relatives asked you how was your winter here, you can nonchalantly say, "The cold never bothered me anyway!"
---
---
Related Articles