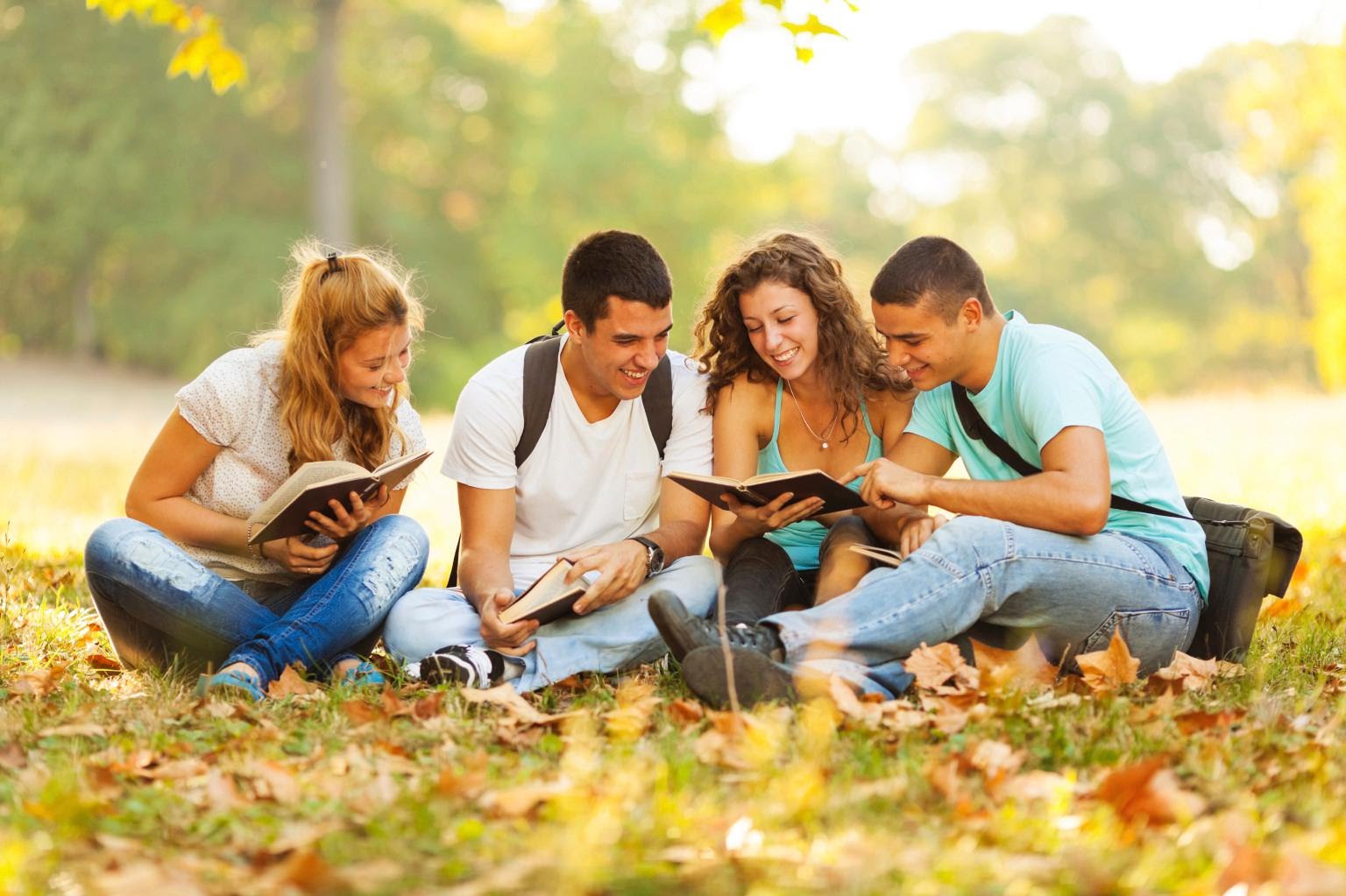 Making friends is both fun and important. After all, it's always nice to have someone to cry with about hard exams and relationship problems, and it's always different when you do activities with as a group. For example, you may find the concept of bowling to be super boring, but if you go with your friends, at least they will be there to entertain you. You may already be seeking friends using common methods such as talking to people in your classes and joining clubs. Well here are some other unique ways to make friends at Purdue if you have ran out of ideas.
1.Go To Dining Courts Alone
This may be hard at first as you probably always want your friends to be with you whenever you go eat in public places. However, going to dining courts alone will train your confidence in approaching strangers. Simply look around for a table with some friendly faces, introduce yourself and ask if you can eat with them. You can jokingly say something like, "Hey, I'm so self-conscious about being alone that I have the confidence to ask if I can sit with you guys." But, if for some reason they do not let you sit with them, simply smile and look for another group and just forget about the first entirely. The goal here is to focus on the nice people.
2.Use Table Signs
Now we talked about going alone and approaching the tables of seemingly friendly groups of people. Here's how you and your friends can make your table seem friendlier so that those going solo might feel comfortable approaching you guys. There are signs on the tables in Purdue dining courts that say that the tables are either unavailable or available. Flip the card to the green side while putting on your best smiles and perhaps you guys will meet a new friend. If you would like to take further initiative, you and friends can invite strangers to eat with you guys.
3.Ninja Into Your Roommate's Friend Groups
Putting yourself out there to meet random strangers is a good way to make friends, but what about some easier methods that can be just as effective. If you and your roommate don't really share any common friends, perhaps it's time to tag along with your roommate to any of his or her social gatherings. As long as you are open and friendly, you will soon be able to ninja your way into your roommate's friend groups.
4.Dorm Events
Dorm events are a good way to meet new people from your dorm that you may have never seen before, depending on how involved you are with your dorm community. Dorm events are often quite fun and include seasonal events such as pumpkin carving and Christmas cookie decorating. Next time, when your poor floor RA desperately tries to get at least one person from the floor to go to a dorm event, you should gladly sign yourself up.
5.Go For A Random Roommate Next Year
Now you and your good friends from your floor have probably made plans next year to all be in the same dorm next year, but instead of sharing the same room with someone you know, you should sign up to be paired with a random roommate. This way, you can meet a new friend as well as introduce him to all your friends who are also living in the same dorm. If you are shy about meeting and rooming with a stranger, having the presence of your friends around you should act as a comforting mechanism.
And there you have it! That's five unique ways that you can possible make new friends at Purdue if you get bored of making friends using normal ways. Well to be honest, there are probably unlimited ways to make new connections and as long as there is a common connection of some sort, a friendship will form!
---
---
Related Articles