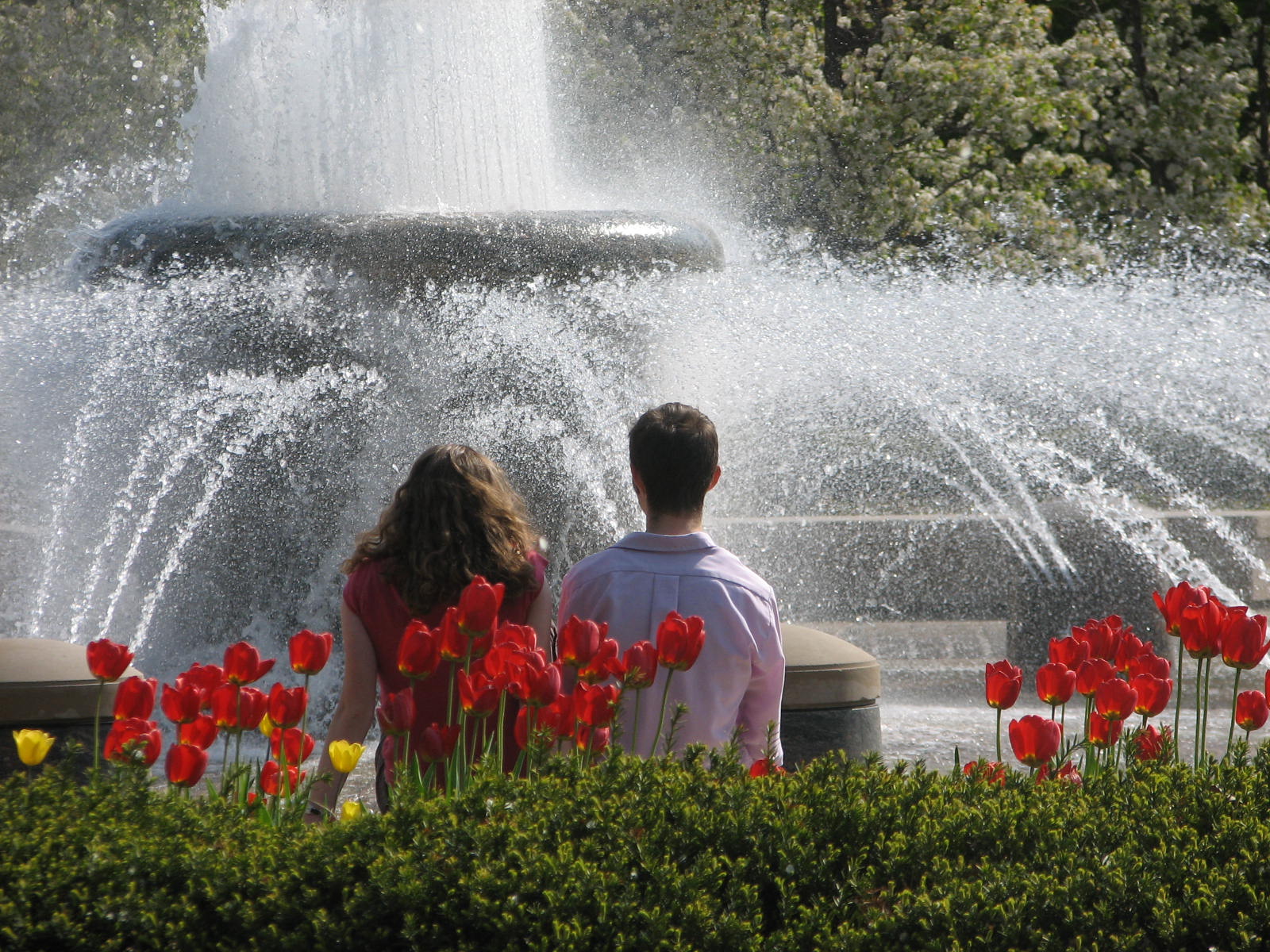 So you have just found that special person. You met him/her in your math class or maybe you were a bit courageous and you approached them out of the blue at a dining court. Either way, you both have decided on a time and date to hang out. But, you suddenly realize a scary truth: you are a jobless, cash-strapped college student. You now have to decide on a budget dating idea that won't blow either of your wallets. Well fear not! If you go to Purdue University, here are some dating ideas that you can try!
1. Goodrich Wabash Landing 9
If you want to go for the classic date at the movie theater, you can plan to watch a movie with your "special someone" at Goodrich Wabash Landing 9. This movie theater is one of the closest ones to Purdue's campus and is a quite popular movie spot amongst students. For less than 10 dollars a ticket, watching a movie can be a cheap way to get to know your date better. Of course, unless you are both avid movie fans, movie theater dates should not be always the first idea to come up in mind.
2. Wolf Park
Enjoy the company of curious, furry canines together with your partner at the Wolf Park in West Lafayette. At around 8 dollars per ticket, you guys can temporarily feel immersed as king and queen of a large pack of wolves. As both of you fall more and more in love with the cute wolf pups that are frolicking around, perhaps you both may feel tempted to donate some meat to them (that you might have stole from the dining courts).
3. Union Rack and Roll
Bring high excitement and a slight sense of competition by challenging your significant other to a game of bowling! At Purdue's Memorial Union, the Union Rack and Roll serves to bring the best bowling experience. At 2.25 dollars per game for Purdue students, the Union Rack and Roll can be a good place for one of those quick, sporadic dates that bring unpredictability and fun at a low cost.
4. Hort Park
Embark on a relaxing, surreal adventure with your date at Hort Park, Purdue's Horticulture Park. Here, you can freely open up your heart and soul to your significant other amidst the sounds of insects and birds and the colorful background of over 300 types of trees and plants. Going to Hort Park with your date does not cost money at all but, you should make sure that you guys are going during fall, spring, or summer where the trees actually have leaves on them.
5. Riverside Skating Center
Located near the Goodrich Wabash Landing 9 movie theater is Riverside Skating Center. During the cold winter months, coming here to ice skate with your date can be as magical, graceful, and romantic… as you make it. Hopefully both of you are straight forward when conveying your skating abilities so that there will be no unexpected unpleasantries.
6. WALC Study Date
The Wilmeth Active Learning Center (WALC) is open to student use for studying and includes a cafe that serves delicious baked goods and coffee. Perhaps you and your date are busy with upcoming exams but still wish to spend time with each other. WALC is the perfect place to be productive in both your studies and your relationship. After a few hours of quiet, uninterrupted "studying" the two of you can go to the cafe to enjoy a few delicious bites.
There are probably many more different ways for you to spend time with your significant other, but the most important thing is the experience. No matter what exactly you did with your date, it all boils down to how the two of you felt. Even something as simple as walking your date to class could be a magical experience that really bonded your souls.
---
---
Related Articles