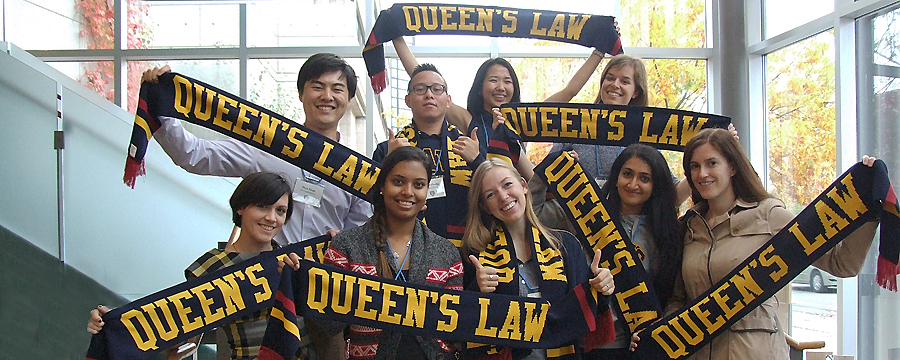 Choosing electives is difficult going into each semester. An important component of deciding which course to choose is picking a course that both interests you and won't prove to be more of a difficulty than necessary. At Queen's University, LAW 201 proves to be an informative course that stimulates the interest of many students currently enrolled in it. With these 5 steps, you will be set up for success in your Canadian law endeavours.
1. Attend Lectures With Knowledge of the Topic
One of the great things about this course is the access students have to course material prior to the actual lectures. With a plethora of information from the textbook, to quick and convenient online videos, preparing before the lecture proves to be beneficial to students in supporting their understanding of lecture material. Additionally, this allows partakers to further cement their grasp of topics by repeating information.
2. Keep Up to Date with Assignments
It's no surprise that success follows hard work. Luckily, there are a plethora of opportunities to raise your grade with various assignments that test your knowledge of all aspects of introductory law. An especially effect way of teaching, students are presented with cases and are taught to analyze details, write case briefs, and work in a group environment to cement their understanding of the Canadian legal system. Like many others courses offered at Queen's, a late policy is in place, but in long run, maintaining a habit of doing assignments on time will ensure the highest grades possible.
3. Working With Your Tutorial Members
The great thing about LAW 201 is that the course is structured to have an hour and a half long class followed immediately by an hour long tutorial session. As a result, the recently digested material is then reinforced to ensure that the information is understood. But another way of taking advantage of the benefits of the course structure is by utilizing tutorial groups as a means of studying. Over the semester, students work closely with each other on various group projects. Forming a tight knit group can work in your favour, enabling students to create a setting ideal for group study sessions. Studies have shown that information is often better retained by repetition to other.
4. Reading Is Important
As a student, sometimes it's difficult to balance your schedule. With coursework, reading, maintaining a stable social life, and ensuring that you remain healthy both mentally and physically, it becomes the ultimate task to learn how to manage your life. Unfortunately, when things become too difficult, sometimes we tend to prioritize some things over others. But if you want to succeed in this class, keeping up with the readings is critical to your success. Luckily, the material is broken down into segments that can be manageable to digest and is relatively easy to understand. Taking 15 minutes each night to cover a small portion of each chapter will further cement your understanding of the content.
5. Your Teachers Are There To Help
Despite what some may think, your professors do want their students to succeed. However, part of being a university student is developing skills like independence, initiative, and diligence. Take the initiative to go to your professors with any questions, or even to introduce yourself. Not only does this serve as a great opportunity to get necessary information from your professors and teaching assistants, but it also acts as a way of increasing your personal network.
There you have it, 5 easy to follow steps to ensure that you will do well should you choose to enroll in LAW 201 at Queen's University. Like many courses, it does require some work, but at the end of the day, it's a fun course that teaches you problem-thinking skills and how to critically analyze various situations.
---
---
Related Articles