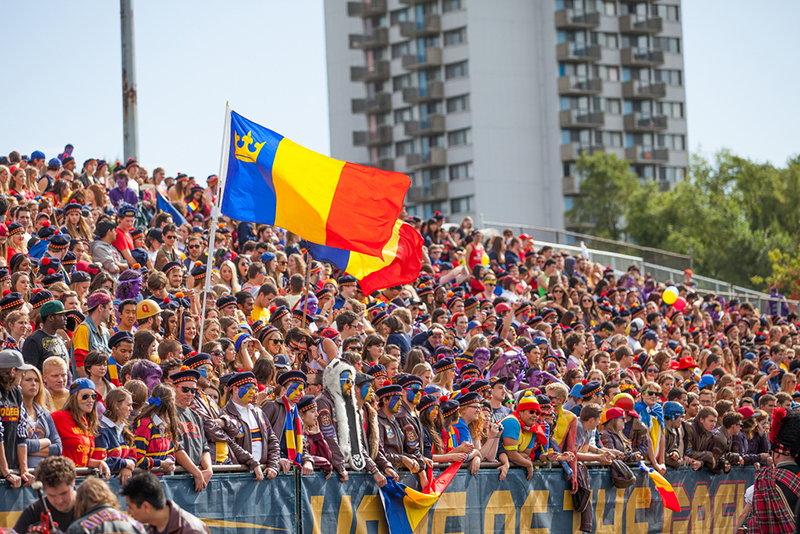 We know Queen's is the best and therefore has lots of great classes. Choosing the best classes at Queen's can be difficult. Sometimes we need a little extra push to get to class. I mean, it's not so bad in the fall when everybody's high on new school-year vibes but when the air chills and we need 3 or more coffees to get through the day, it's admittedly harder to wake up for that dreaded 8:30. Luckily, every university has some cool courses to throw into the mix. Here are the 10 Coolest Courses at Queen's.
Step into the brilliant mind of Alfred Hitchcock and learn to accelerate past roadway motels. This class will leave you reeling from the world of classical Hollywood films. Who says we shouldn't see the world in black and white?
Looking for a Bird Course? Look no further. BIOL307 presents a fun and easy class on the ecology of birds. Don't worry, you'll learn about other animals too. After all, Queen's is an inclusive university
This class gives you an opportunity to quote Nietzsche without looking like a pompous owl. Just kidding, Nietzsche is cool. Philosophy is cool and you are cool. Almost everyone likes this class. Filled with engaging reads and lively discussion, you will finish this course with a better grasp on all things that matter. Life may be meaningless but yours doesn't have to be.
Fading Dusk: A Twilight Study. Harry Potter and The Theoretical Analysis. The Classic Tale of Little Read Writing Hood. Possible essay titles? I think so. Prepare yourself for a course on the related genres of dystopia, science fiction, horror and the fantastic. You might even need to bust out that good ol' library card.
This one's for the nerds. You don't need to be great at math to recognize that mathematics is a beautiful thing; math is the poetry of the natural word and cannot be expressed in any better way. As always, 1+1 = 2.
It might've been a while since Zac Efron strutted the screen in full High School Musical glory but who can forget Troy Bolton in HSM 1, 2, 3, and sadly, 4. Not to mention Hairspray. It was the era some of us discovered that, while we cannot sing, we are still going to. This course is the equivalent of a backstage pass to the exclusive world of musical theatre production. By the wisdom of Lin-Manuel Miranda, you do not want to throw away your shot.
While this course is not exactly easy, it does leave you questioning a lot about yourself, which could either be incredibly liberating or un peu bit upsetting. Well, whether or not you take this course is up to you.
Jump start your acting career on Criminal Minds and work alongside Dr. Spencer Reid! This course details the underlying roots of criminal behavior through the thorough analysis of psychological literature. Learn how to spot a criminal mind!
PSYC348 with mafia movies. Yes, the Godfather is on the course syllabus.
If you love dinasours, this is definitely a must take course. You will learn more about their origin and their crazy long names
______________________________________________________________________________
You May Also Like
---
---
Related Articles