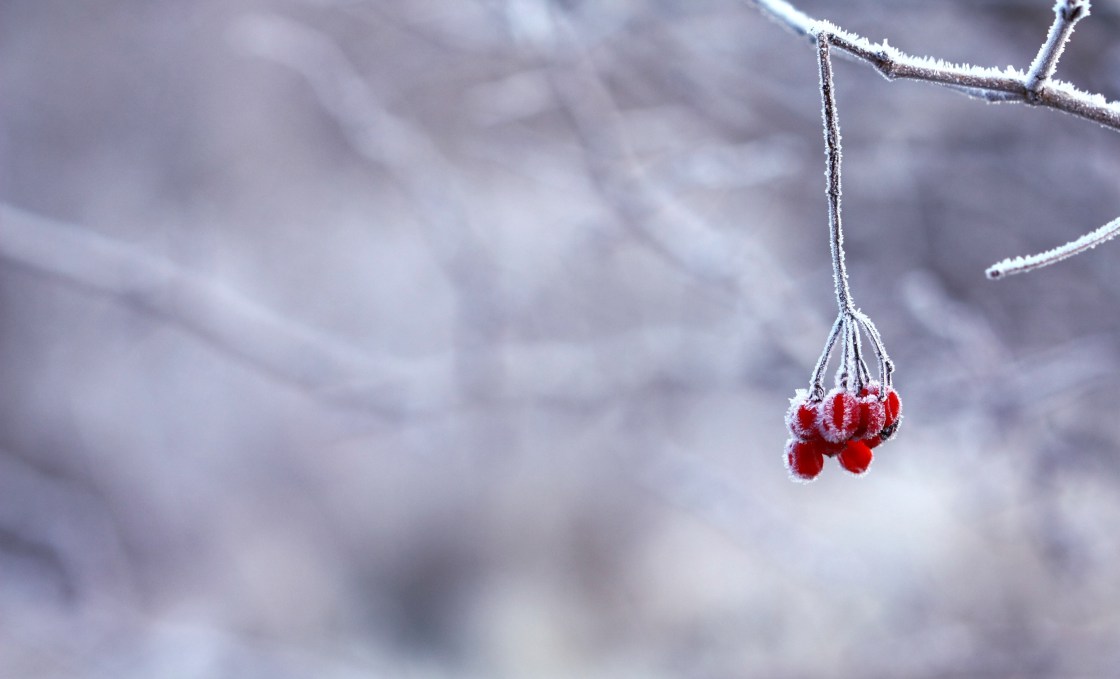 Ah, the winter season. Full of snow, warm nights by the fireplace, cups of cocoa, and most importantly, the winter break, wintertime seems to be a magical time of year. But what happens when you return after weeks of festivity to the confines of the Queen's campus?
A beautiful place year round, Kingston residents are no strangers to the bitter cold. Typically experiencing weather colder than most of the GTA, Queen's students resort to bundling up tightly and hoping they can avoid frostbite.With the oncoming frigid weather comes the annual winter blues. You feel cold, saddened, and overcome by fatigue. There is little willpower to motivate you to go out to your morning lectures at the BioSci Auditorium or even complete the most basic of tasks. Luckily, there are a few ways you can maintain your overall health during this time with a few small steps.
1. Staying Active
While it may be tempting to stay inside, swaddled in your blankets, you shouldn't forgo efforts to stay active. Maintaining a healthy lifestyle will help keep your energy up as well as your overall fitness. Even the little things help. If you can, try walking to the store instead of taking the bus, or going up the stairs over an elevator ride. Local residents can find a starting place at the Queen's ARC, where students are welcome to a number of free exercise classes, or complete access to the gym. If that's not your cup of tea, Queen's students can also find motivation in the number of activity based clubs found at campus, such as the Queen's Dance Club. You'll find that having a sense of activity in your daily routine will positively affect your mood to chase away those winter blues.
2. Being Social
It's cold, slushy, and difficult to get from place to place. There's nothing better to do than hide yourself away from the world, right? Wrong. It's been shown that increased isolation in the winter leaves some feeling drained and emotionally distant. While some may appreciate time alone, there are moments when human interaction is a good thing. Sustaining social interaction has proven to keep spirits up and mental health on the positive end of the spectrum. Luckily, there are plenty of options at and around the Queen's campus. Dance the night away with your closest mates at the Underground, or perhaps enjoy games night at Minotaur Games downtown on Thursday and Sunday evenings. You could even partake in a cosy get together with hot beverages directly from Common Ground Coffeehouse. The sky's the limit with all the possibilities.
3. What to Eat?
Returning from the festive season, students are familiar with the comforts of home. From cakes to pies, and all other sorts of treats, it seems that the desire for comfort food follows us as we come back to school. But this isn't always a good thing. The high fat, high carbohydrate foods often consumed at this point of the year are known to increase sluggish behaviour and fatigue, leaving immediate gratification and long term disappointment. A better idea is to actively try to keep a balanced diet, incorporating all of the four essential food groups into your weekly menu. Need help figuring out healthy recipes? Not too worry, Queen's has just the club for you. Joining the Healthy Cooking Club is a great option for those needing a little advice. Meeting weekly, the club's aim is to help others to make better nutritional choices with their food in a safe, warm environment. So remember this season to take time to think about your eating choices and whether the junk food you're craving is the best choice for yourself.
4. Maintaining Your Hobbies
Being stagnant in the winter time often limits the time to do the things that you love. However, this is the perfect time of the year to develop your personal hobbies. Using a time where personal time becomes abundant is ideal to further indulge in the small things that make you happy. Another option is to use this time to try out a new hobby. Learn a language, try your hand at playing an instrument, or even start writing, the possibilities are limitless. Take a look around campus, you might find people who share your interests with the plethora of leisure based clubs at Queen's, or even going downtown there are activities waiting to be found. Either way, allowing yourself to enjoy leisurely activities is a great mood booster for those lonely winter days.
5. Embrace the Cold
Yes, it sounds crazy, but being able to embrace the winter does help when it comes to dealing with the season. Most people would love to complain about how the cold weather is awful and that they would do anything to get away, but at the end of the day, what good does that really do? Coming to terms with the fact that you're stuck with winter madness will definitely help you maintain your sanity during this less than ideal time. Instead, try using this season to make friends. Start a snowball fight over Nixon Field, or gather your friends in residence and head on over to the spectacle that is Lumina Borealis. Despite the weather, Kingston has a lot to offer to both local residents and students, so take advantage of everything offered. By accepting that winter has its bad moments, you can allow yourself to see the good parts as well. Afterall, some people love winter for a reason.
Hopefully with these few tips, you can find a way to stay positive and drive away those winter blues. It's a magical time of year, and the best way to enjoy it, is to appreciate it, just like any other season. Take advantage of the snow and ice to have a great Kingston wintertime and maybe you'll find yourself walking in a winter wonderland soon enough.
---
---
Related Articles