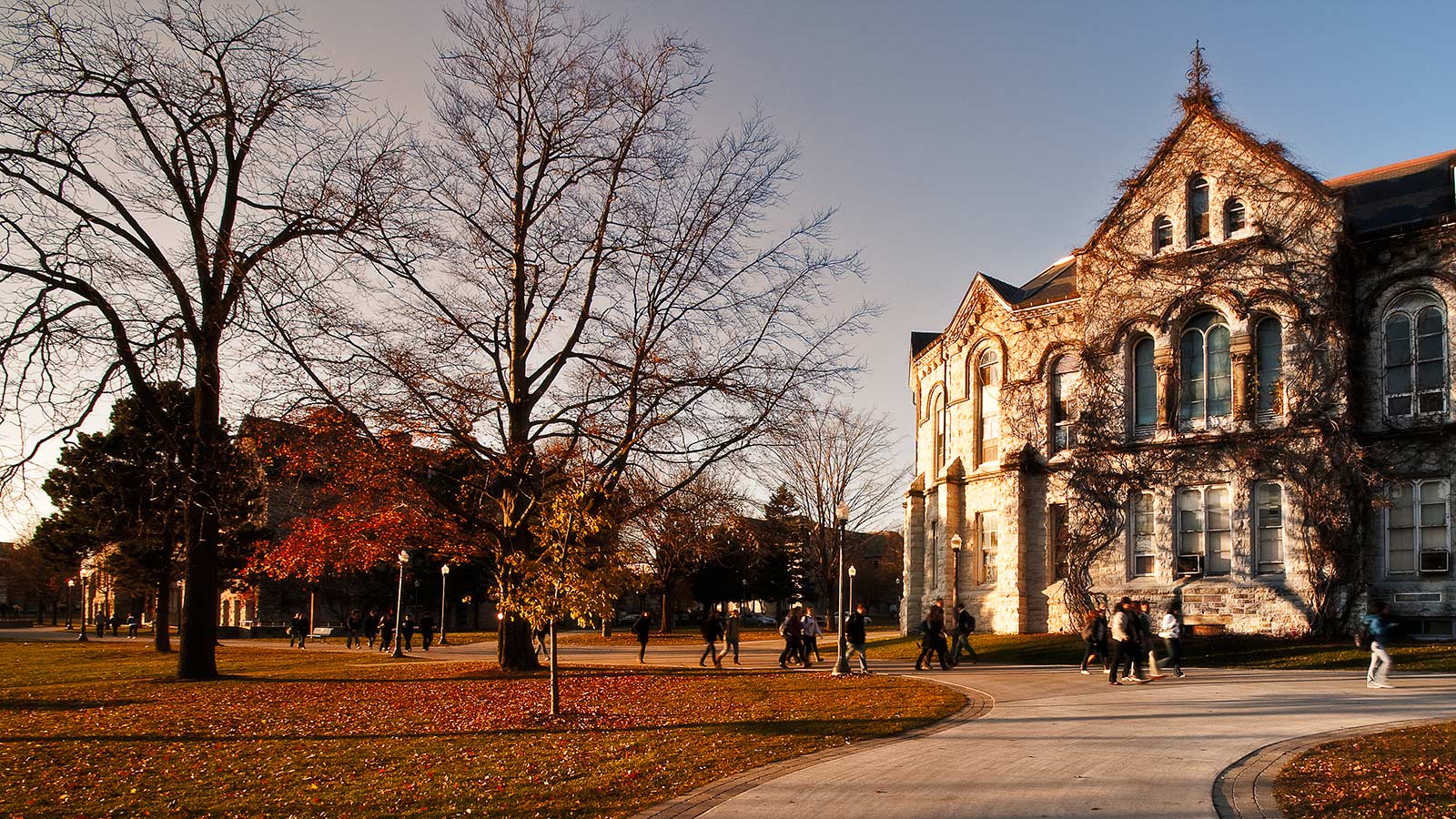 Queen's University is situated in the city of Kingston: "The Limestone city." Kingston might be relatively smaller than Toronto and Montreal between which it lies, but it still has its own unique charm with many fun-filled and enjoyable places and activities in and around it. Once you begin to explore it, you will be awe-struck, I assure you. So, here I present to you a list of some fun things to do and places to visit around Queen's University that I have made using my own experience, and other's suggestions:
1.) Experience the amazingness of our Universe at The Queen's Observatory for FREE:
This dome-shaped observatory containing a 14-inch reflecting telescope is on the roof of Ellis hall, right on Queen's campus!
All year around, they hold drop-in public open houses on the second saturday of every month that are free of cost. The open houses usually start with an informative and engaging talk about interesting relevant topics like "Astrophotography." Then, all the attendees are guided towards the roof where the observatory is, where one can view planets, stars, nebulae, and galaxies when the sky is clear. This month's Public Open House is on Saturday, March 11th from 7:30 – 9:00 pm. The talk titled "If our Eyes could see the Radio Sky" will be given by Queen's University's Professor Judith Irvwin, so do visit!
2.) Learn about the history of Canada's federal penitentiaries at Canada's Penitentiary Museum:
This museum is located right in front of Queen's West campus, and at the birthplace of Correctional Service of Canada, within the former Warden's residence of Kingston Penitentiary. It known to be among the top 3 museums in Kingston, and admission is by donation. It contains eight display rooms with penitentiary-related artifacts and photographs that also show the type of progressive entertainment and art programs began in 1950s. One can also view over the Portsmouth Olympic Harbour and Lake Ontario and the amazing limestone architecture of Kingston.
Well, how can I miss this now that I have mentioned it above. It is located directly North of the Penitentiary Shoal in the Kingston harbour, and was built for the 1976 summer Olympics that were held at Montreal, for the sailing events. It continues to host many Canadian Olympic Training Regattas (CORK) annually along with other fun community events, like those offered by local businesses. If you like to sail and ride boats, it has 250 slip finger docks that can accommodate both power and sail boats to a maximum length of 100 feet and dry sail berth-ring for winter storage, and you can sail from there.
Plus, they offer free wi-fi, launching services, coast guard office and boats, private washrooms and showers, overnight parking. The costs of rental per day in May, June, September, October it is 1.7$, and for July and August, it is 2.0$ (these are serviced costs). Also, it's a great place to walk and enjoy the views of nature and Lake Ontario as it provides a park-like setting and has scenic walkways. Also, the bus stops are very close by, and buses go to and fro downtown Kingston and nearby shopping centres for more fun along the way.
4.) Fire a rifle and much more at Fort Henry:
Its an authentic 19th century British Military Fort which hosts a lot of activities and events throughout the year, along with an informative museum housed inside.
Firstly, you can learn to fire a Snider Enfield Rifle from a Fort Henry Guard, just like a Soldier and Obama:
Then, every day at 11:30 am, 2:00 PM, and 4:00 PM, you can get a chance to experience how Fort Henry's schoolroom was like in 1867 through an interactive and interpretative presentation, where you can even practice writing a letter home!
Also, you can meet and see "David X," the Fort's mascot, on his daily walkabouts, and in the Fort's numerous shows and parades. Additionally, if you love a good scare, then from late September to mid-October Fort Henry turns into Fort Fright with ghosts, ghouls, zombies, and more, taking it over. During this winter, the area of Fort Fright turned into the magical land of Lumina Borealis, so be ready to find your way through this mysterious land at night and unlock Winter's secrets for only 12$.
5.) Walk through a maze made of maize and more at Wolfe Island:
Get on the Wolfe Island III for Free from Kingston to go to Wolfe Island, which has the second largest wind farm in Canada, for free via bicycle, foot or car (same ferry for the way back). It's a nice and relaxing ride as the ferry moves through the lake.
One of the most popular things to do on Wolfe Island is to walk through, get lost and find your way through the corn maze, a maze carved out of corn like its name suggests. As you exit the maze you will get to learn about the wind turbines, and you can also visit with the farm animals. As the website puts it, it is really good, clean fun! General admission is only 10$. The maze is open from August 1st to mid-november usually.
On wolfe Island you can also see the numerous lighthouses, and visit the picturesque and naturally diverse Sandy Bay Conservation area, which features a refreshing 20-minute walking trail to a beautiful beach where you can picnic, play beach volleyball, and so much more!
6.) Go indoor rock climbing at the Boiler Room:
It is the home of Canada's highest indoor climb, as it has a 100 foot chimney! If you like to try new things and/or looking for a new exciting yet safe hobby then this will be great for you! Its open from Monday to Friday, all year. It has camps and climbing courses for both kids and adults. If just want to climb casually, then per day entry is 15$ for those over 14 years of age. Shoe and harness rental would be extra 5$ each. If you are going for bouldering, you won't need an harness.
7.) Rock Dunder for nature and Hike lovers:
It is a wilderness area part of the Frontenac Arch biosphere of about 230 acres consisting of 3 trails: The Cabin trail, The Morton Bay Loop, and the Summit Loop. It is open May 15-November 15, from dawn to dusk every day, Firstly, the Cabin trail is 1.3 km walk past beaver pond, through a white pine plantation and mixed forest. The hike through Morton Bay Loop is 2 km through mixed forest, and the climb through Summit Loop is 3.9 km which runs alongside Dean's Island through mixed forest, and offers a beautiful panoramic view of the Rideau Waterway. A perfect way to destress! You can do self-guided day trips to Rock Dunder and/or even cycle to there. There are other great places to hike and take a nature walk as well like the Lemoine point and Little Cataraqui Creek Conservation areas. So what are you waiting for, even this cat is thinking:
8. Use creative and lateral thinking, and teamwork to escape a locked room at Improbable Escapes:
Improbable Escapes is located in downtown Kingston in the La Salle Mews building. All their games are an hour each, and are live action adventures where everyone has to work like a team and solve intense, challenging and fun puzzles with themes like horror, etc, to try and escape before the hour is over. Each game is 22.15$, inclusive of hst. This will provide with great training, especially after apocalypse hits.
9. Explore Kingston's history and popular attractions via the Hop On, Hop off Trolley Tours:
There are a total of four attractive red-coloured trolleys with thirty-two seats in each one, that contain GPS-triggered narration system complementing the tour guide, and helping in providing an informative and engaging overview kingston's long history. The Trolley route covers 9 popular destinations, including all of Kingston's old town and downtown shopping district, and from Fort Henry to Kingston Penitentiary. You can hop off at any stop, stay there for as long as you like, then hop back on and the cycle continues. This year's trolley tours begin on May 20, 2017. The general ticket price is 27.50$ per day 39.50$ for 48 hours. This is a great way to learn about, and explore Kingston, and of-course while having fun!
P.S: you can even hire a trolley for your wedding!
11. Have some winter fun by ice Skating:
The Victoria Park Rink and Market Square are two great places for ice skating in Kingston. The Victoria Park Rink has two huge rinks, and you can skate in and between them. Also you can play Ice Hockey there. The Market Square on the other hand is actually the Kingston town square in front of the city that turns into a ice rink during winter. During winter you don't always have to be indoors, there are great outdoor options like this one! So, show everyone your cool moves!:
12. Go on a Culinary Adventure in Kingston:
There are about more than two hundred restaurants in the depths of Kingston, most of which are in downtown Kingston. Kingston actually has the most number of restaurants per capita in Canada. The cuisines offered range from North-American to European to Japanese, and much more! It is always a great night going to a pleasant dinner date with your friends, especially after a test or exam or submitting a very time-consuming essay!
Also, to experience more of Kingston's culture, you can go on a Kingston Food Tour which is a walking tour of Kingston's downtown which focuses on tastings at some of the best restaurants in Kingston. It focuses on unique restaurants, farmers, and artisans who contribute to Kingston's thriving local food movement.
Too much deliciousness to handle!
12. Watch and Listen to amazing musical performances at the Isabel Bader Centre:
It is a 74,000 square-metre centre featuring a 560-seat concert hall with excellent acoustics, a 150-seat "black box" studio theatre, a climate controlled art gallery, a film screening room, and rehearsal spaces. You can watch some great, breathtaking orchestras, classical, jazz, and other performances, and forget all you worries and tensions! A great way to just unwind and relax!
So, this was all my friends, hope you had fun while reading this list of the fun things to do around campus! Ofcourse, there are more fun things to do around Queen's University and Kingston, this was just a short list. Do comment below with some different places or fun activities around Queen's campus!
All I have left to say now is: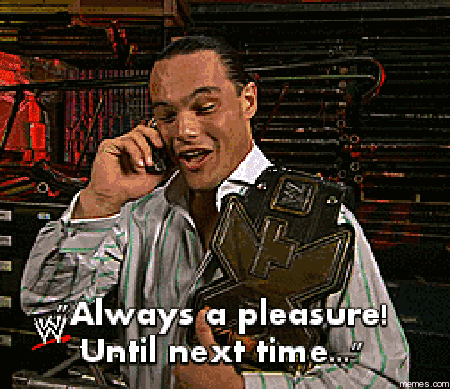 ---
---
Related Articles