Back to Quinnipiac University Blogs
Top 10 Professors at Quinnipiac University
One of the top schools in New England, Quinnipiac boasts some stellar academic programs. They are led by some stellar academic professors, too. Here are the top ten of them who work in Connecticut:
1. Jason Scozzafava
Rating: 5.0 Department: Health Science
Courses Taught by Professor Scozzafava:
HSC326 – 
Learn More
Student Reviews of Professor Scozzafava:
"Prof Scozzafava is by far the best professor I have had. He is passionate about what he teaches and genuinely cares for his students. The material covered in this class is interesting and he taught it in a way that we were able to be hands on to prepare for the practicals and have a full understanding of what we were learning. Highly recommend!" "Great Prof. Extremely understanding, relatable, friendly and nice. Teachers on a personal level. Would definitely take again. Get 100s on the online quizzes due every Sunday and you have a good chance in getting an A. He wants everyone to get an A and helps you get there. 10/10 recommend." "Prof. Scozzafava is a great professor. The class is pretty simple as long as you complete the weekly module prep. There is a mid-term and final but both are very similar to the module prep assignments. This class is certainly helpful in understanding medical terms and will be very useful to health science majors who are pursuing clinical roles."
2. Theresa Luersen
Rating: 5.0 Department: Chemistry
Courses Taught by Professor Luersen
CHE106 – 
Learn More
Student Reviews of Professor Luersen
"A straightforward woman, with a strong determination to help her students succeed. She always tried to use simple methods when explaining something complex and always emphasized her availability outside of class. Luersen gives out extra-credit like candy, trying to bump up your grades whenever possible. She doesn't check and barely gives homework." "Tells you exactly what to do in lab. Gives you guidelines for every single lab report. Willing to look at your lab report and give you feedback before you hand it in. She wants you to do well. Great professor, and an even better person!" "Such an amazing professor! Chem is a hard subject for me but I was able to succeed in this class. If you understand how to do the review tests you'll do fine since they are very similar, and she gives a lot of partial credit. Doesn't take attendance in class however you'll want to go to class to understand how to do the problems."
3. William Buick
Rating: 5.0 Department: Seminars
Courses Taught by Professor Buick
FYS101 – 
Learn More
Student Reviews of Professor Buick
"One of the best professors at Quinnipiac. Very respectful towards student's schedules. He is more concerned with students actually learning instead of busy work. He makes his lectures very interesting" "He cares a lot about his student and only wants to see you excel. You write a paragraph about a topic he writes on the board for free writing when you first come in and he is not critical like other professors. If I have a chance to take another one of his classes I would 100% do it." "Buick was such an amazing teacher!! He truly cares about all of his students and wants to see them succeed. He makes himself available to students inside and outside of the classroom, and tries really hard to connect with everyone in the class. He made this course actually useful to students. if you get the chance to take him, you wont regret it!"
4) Guido Lang
Rating: 5.0 Department: Computer Science
Courses Taught by Professor Lang
CSC255 – 
Learn More
Student Reviews of Professor Lang
"Best CIS teacher you will have at QU. 10/10." "Professor Lang is one of the friendliest professors I have ever had. He is very into the information that we are learning because he himself has started companies. The class is more of an app-design class than computer info, but it is interesting and he twists it to be fun for the students. Definitely recommend!!" "He's the best professor in the CIS department. Wants you to do well and as long as you follow his instructions in the video and stay on top of your work, you will learn how to code websites. He doesn't give too much work, all homework assignments are a variation from in class exercises, so it is pretty easy while still teaching you a lot."
5) Jamie Deloma
Rating: 5.0 Department: Communication
Courses Taught by Professor Deloma
QU101 – 
Learn More
Student Reviews of Professor Deloma
"I cannot stress enough how awesome Jamie is! He genuinely cares about his students and wants everyone to do well, but it's also really important to him that class is interesting. He allows the class to direct discussions and makes everything relevant to the course and ourselves. Must take." "The best teacher I have had at Quinnipiac. Must take." "Good guy. Brings the class to life by taking us to university lectures and events."
6) Ashley Brandon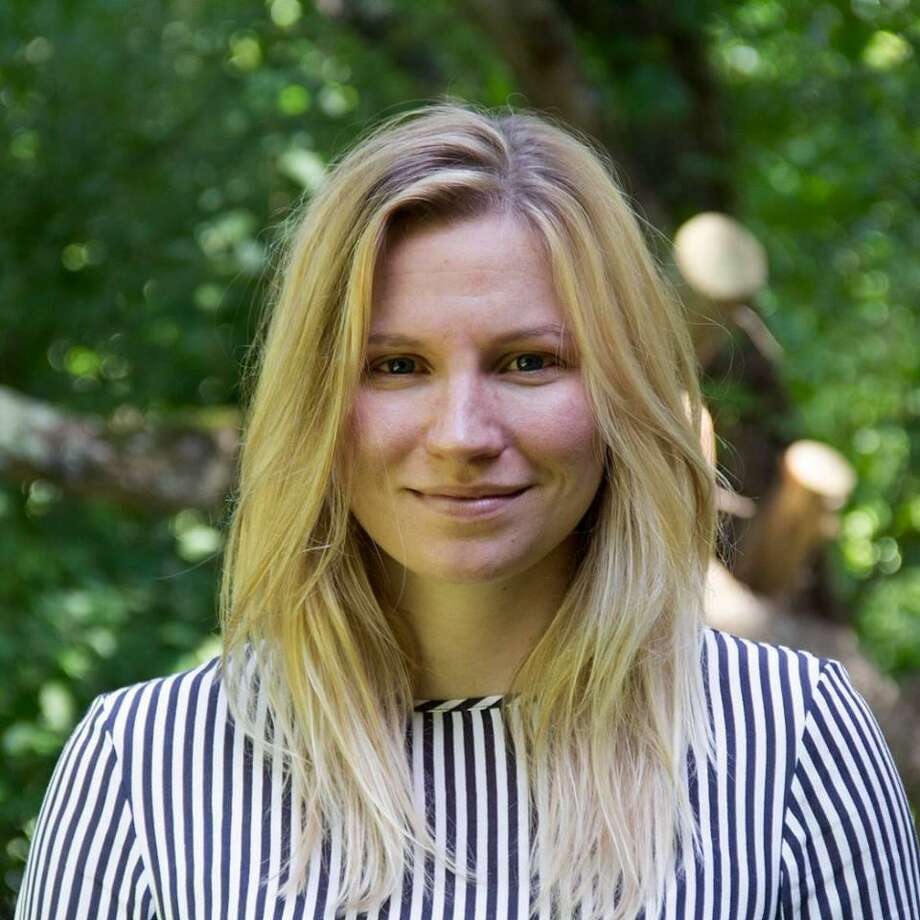 Rating: 5.0 Department: Film
Courses Taught by Professor Brandon
FTM392 – 
Learn More
Student Reviews of Professor Brandon
"This class was my favorite by far because of Ashley! She is super chill and gives back the best feedback for your projects. I've learned a lot from her and have become a better editor because of this class. I definitely recommend taking her as a professor!" "I very much enjoyed Professor Brandon's class. You learn a variety of editing techniques and skills. I feel like a better and more well-rounded editor now. I highly recommend taking a class with her and I plan to take more in the future." "Favorite! Sad that I am graduating this year and won't be able to take another class with Ashley. I literally hated editing until I took her class, now I love it. I learned more in her one class than all my years combined at QU. Super chill."
7) Mark Johnston
Rating: 5.0 Department: English
Courses Taught by Professor Johnston
EN343 – 
Learn More
Student Reviews of Professor Johnston
"Mark Johnston is the best professor I have come across in my college experience. I have a natural love for English, but anyone could love the subject with him teaching. He will truly inspire you, as he did me. If you ever get the opportunity to take one of his classes, don't think twice. He is superb." "If you get a chance to take any of his classes, do it... he's super nice, and really fun... you'll have a good time in his class." "All round great person - extremely knowledgeable about a wide variety of subjects. Loves to read and think, and conveys this to the classroom well. I am thankful for having read The Magic Mountain."
8) Donald Kowalsky
Rating: 5.0 Department: Physical Education
Courses Taught by Professor Kowalsky
BIO211L – 
Learn More
Student Reviews of Professor Kowalsky
"Amazing professor. Really teaches the material. Is caring & straightforward. Does not usually let out early of 3 hour labs. Could not take again second semester, but really wanted to. Very smart & open to discussing career paths in the health field with anyone. Definitely recommend." "Such a great guy, he gives you so many resources to help you study and he genuinely wants everyone to succeed!" "He is absolutely the boy. He keeps you the entire class but makes sure that you are getting good grades and understanding the material. Makes the tests as easy as possible."
9) Kent Golden
Rating: 5.0 Department: Communication
Courses Taught by Professor Golden
COM130 – 
Learn More
Student Reviews of Professor Golden
"Professor Kent is awesome! I took him for a visual design class and anytime someone raised their because they were confused, he would stop what he was doing to help you get up to speed. He's also very generous with grades as long as he can see that you're trying your best and reaching out for help." "He is one of my favorite professors here at QU, he doesn't take points off for late work and really tries to help." "Great professor - very caring and goes out of his way to help students."
10) Noelle King
Rating: 5.0 Department: Art History
Courses Taught by Professor King
AR102 – 
Learn More
Student Reviews of Professor King
"Amazing professor! She is so sweet and nice. She will help you with anything you ask. She is very flexible and understands students needs. I wish all my college prof's were like her." "She is the nicest teacher ever! I took this class because it was the only elective that fit into my schedule! we have 1 paper 1 mid term and 1 final. I wound up loving the class and would highly recommend it and there was not much work other than memorizing about 20 slides!" "Professor King is wonderful. She is very understanding, very clear and very funny. Highly recommended."
Notable Research Projects per Faculty at Quinnipiac
1. Physician Shortage by Bruce Koeppen
Faculty
: Medicine Obviously, if there are fewer physicians, then the ability for patients to be effectively treated will be decreased. They wouldn't be able to get what they needed. Netter's research aims to figure out how this problem can be curbed from the ground up.
2) Saving Healthcare by Bruce Koeppen
Faculty
: Medicine Currently, the Affordable Healthcare Act is safe, but many politicians are still aiming to repeal it. Koeppen's research has sought to develop arguments to help preserve the act. He believes it has been instrumentally helpful for providing healthcare to those who might not necessarily be able to have access to it.
3) Immigrants and Churches by Grace Yukich
An immigrant family.
Faculty: 
Sociology Many immigrant families are currently seeking shelter in churches in the United States. Grace Yukich's research seeks to study this movement. Her research is tracking all the way back to when it first began.
4) Medicine from Amazon by Angela Mattie
Faculty
: Business Prescriptions might soon be coming from Amazon instead of from pharmacies. Amazon might actually pursue this market niche by developing partnerships with other companies. Mattie's research pinpoints the pharmaceutical industry as the one that is bound to be disrupted.
5) Television Breaks by David Atkins
Faculty: 
Media Arts When writers went on strike back in 2007, many television shows were delayed and went on hiatus. Now, this could be happening again. Atkins' research points to the potential for another writers' strike on the way - and soon. Quinnipiac's research projects from professors are as educational as they are powerful.
---
Suggested Articles in Quinnipiac University