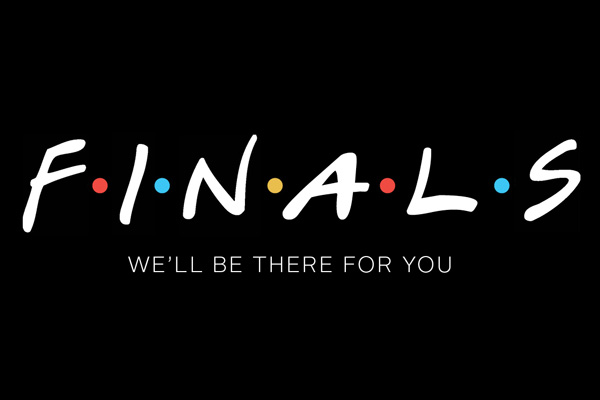 The semester is so close to being over but we have one more incredibly large obstacle-finals. It's not going to be easy but we will get through this together. Here are the six stages of finals at Quinnipiac University.
1. Realizing it's time to start studying
After Thanksgiving break, there are only two more weeks of class and then the dreaded week-finals week. Most people do not start studying early enough. Nonetheless, one of the worst feelings is realizing that it is time to crack open those textbooks you haven't opened all year long.
2. But then realizing how little you actually know
You finally build up the strength to begin to study and then you realize the inevitable, there's so much you actually don't know. You question if you were even paying attention in class because at this rate it's as if you are going to have to teach yourself a whole semester's worth of work in less than a week.
3. Regretting every class you've ever skipped
All those sleepy mornings when you decided you didn't want to go to class "just cause" are creating a hole in your brain. Suddenly, you regret every single class you have ever skipped the whole semester. You wish you just got your lazy self out of bed and to class instead of rolling over and going back to bed. You frantically try to reach out to your fellow classmates to get the material you missed but it's all ready too late. The damage has been done.
4. Finding a home in the library
The library looks like a gym on New Year's Day. It is jam packed with people that the usuals have never seen before. You spend more time trying to locate a seat in the library than you do actually being productive. Also, if you're trying to sit in a study room, you better have it reserved because you will get kicked out.
5. Opening an exam and not knowing the answer to the first question
There's nothing worse than going into an exam with a positive attitude and having that be crushed as soon as you look at the first question. The mood was set for the rest of the exam and you just feel hopeless.
 6. Finally leaving the room
There's no better feeling than turning in that exam and leaving the room. It doesn't matter how you actually did on the exam in that moment. All that matters is that it is over and you get to leave.
Overall, finals week is one of the most stressful weeks for all college students but don't worry we will get through this. Study hard and best of luck!
---
---
Related Articles