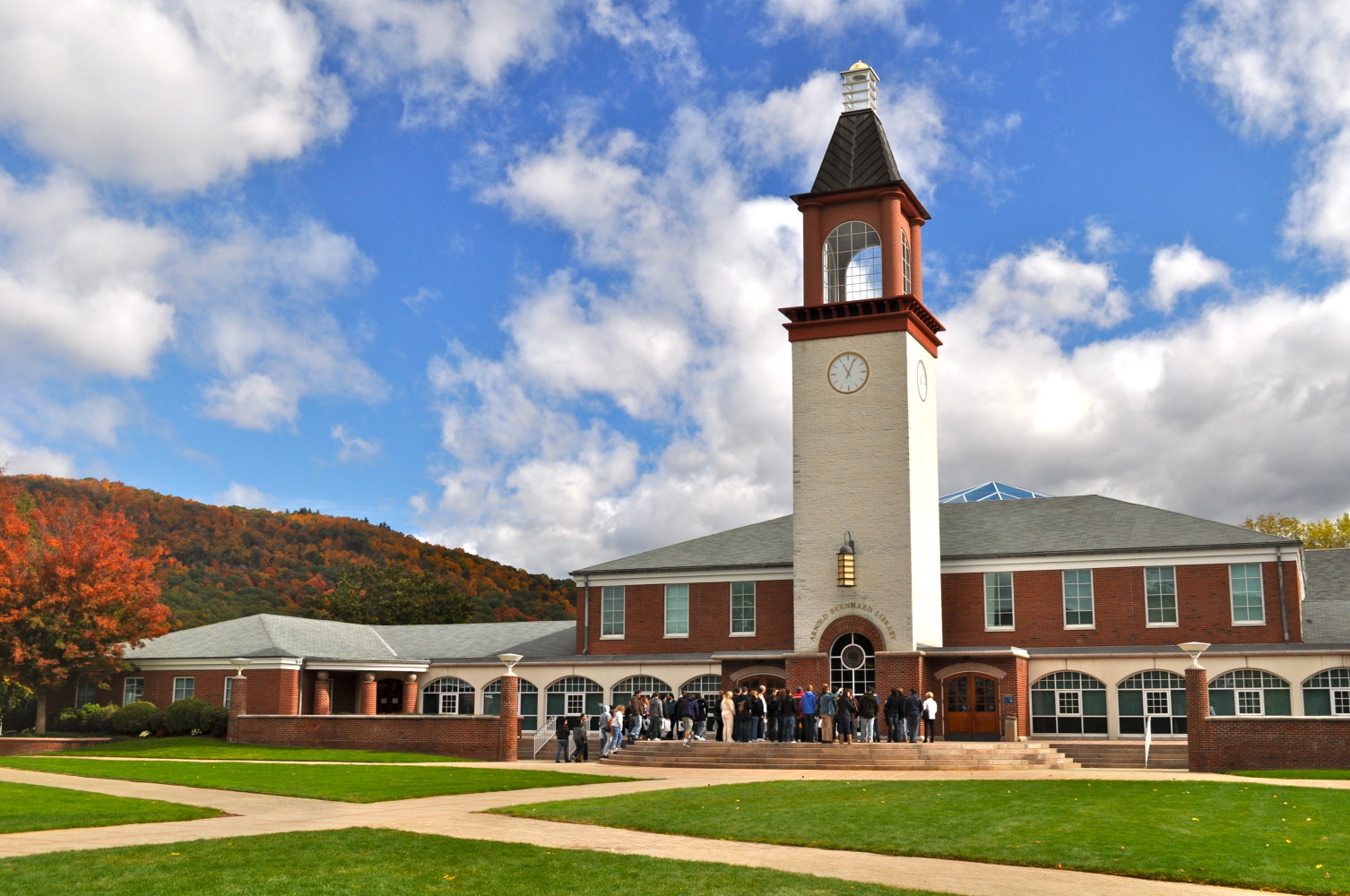 Things you should know before choosing QU that all bobcats can vouch for. Here are 10 reasons not to attend Quinnipiac University:
1. You hate hockey
No, we do not have football, but why root for a touchdown that's never coming over a D1 hockey team that never fails to rile its student section win after win.
2. The perfect mix of rural and urban life isn't your cup of tea
Located in Hamden, Connecticut, Quinnipiac's three campuses are known for their pastoral scenery while conveniently placed near one of the most populated cities of the state, New Haven. If that doesn't quite cut it for you, the school also lies in between Boston and New York City at about 2 hours both ways. Talk about the best of both worlds.
3. Having an identity is overrated
With a student-faculty ratio of 12:1, 49.4 percent of classes have fewer than 20 students, aka, no giant lecture halls.
4. You like Yale
Self-explanatory.
5. Amphibians aren't your idea of a fun Saturday night
Toad's is an experience. People will tell you they hate it. People will tell you it's just a freshmen thing. They are lying.
6. Skiing isn't your specialty
York Hill is a ski resort. There is no actual skiing, but who needs that when you have all the luxury and comfort of being on vacation every day? Sit next to one of the indoor fireplaces on a winter day and tell me your school has it better.
7. Edible food isn't a top priority
With four total dining options across the campuses, the students of Quinnipiac will never go hungry. From the café to The Rat, meals and snacks are available for early risers and late night procrastinators from 7:00 AM to 11:00 PM on weekdays and 9:00 AM to 1:00 AM on weekends.
8. You prefer living in a cupboard under the stairs
Quinnipiac is known for its new and modern architecture and certainly does not fall short in its living accommodations. With separate campuses for the upper and lower classes, Quinnipiac provides 16 varying dorm buildings and housing styles along with multiple rooming options from your typical double to a quad or even a suite of up to eight people available starting freshman year.
9. Giants scare you
Placed in the shadow of Sleeping Giant state park, nature encompasses the university's main campus with scenic views of the mountain year-round for activities such as hiking, nature walks and, most importantly, the basic white girl posts.
10. Size Matters
With a student body of about 8,000, you'd be surprised how that kid you used to pass on your way to Chemistry suddenly has a name to go along with the face. Quinnipiac's size allows for an intimacy most state or big 10 schools cannot provide. Although other people may say their college/university is their home away from away, QU truly is a home as the people around you become more than a fellow student, professor or upstairs neighbor but rather an extended family you never knew you were missing.
---
---
Related Articles