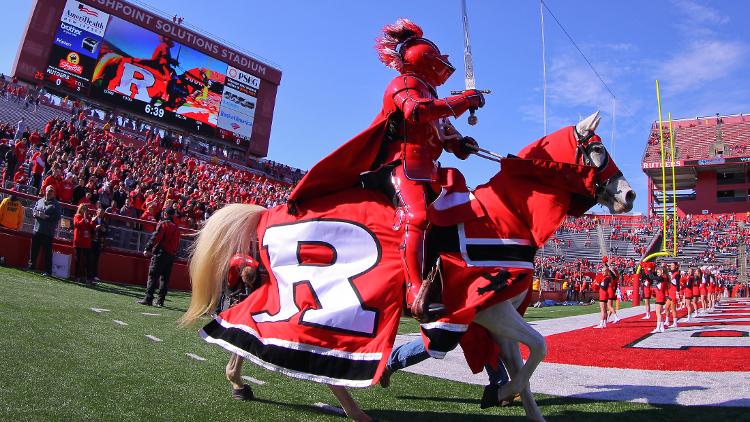 Welcome to the best years of your life. This is the time when you get to be on your own, expand your knowledge and work on a career. From the students to the professors, everyone is on a fresh start and ready to begin their college experience. But there are a few tips to hear before you begin this journey in the wonderful world of Rutgers.
1. Meet your floormates as soon as possible
There are many different ways to stay social throughout your few years of college, but the first weeks are the best times to connect with others. It is perfectly understandable to be nervous about meeting 30-40 people right off the bat, but understand that they are also just as nervous as you. Introduce yourself because these are the people that you will be seeing the most no matter what major or classes you're taking!
2. Learn the buses ASAP!
Rutgers has been quite the lifesaver by providing a series of buses to get all students from campus to campus quickly. My biggest advice is to download the Rutgers bus app (For Android users, you can download RU Direct and Apple have Rutgers Bus Times). Surviving the buses is a joint process of understanding which bus goes to which campus and knowing the popular times. There will be many times when the buses will be overcrowded and you can not get on, but just remember there is always another bus coming in a few minutes.
3. Pick your schedule carefully
The normal class schedule that we all experienced in high school is gone forever now, time management skills are going to be required. It is very difficult to keep all classes on the same campus so you will most likely end up scheduling classes all over Rutgers. The biggest tip in this department is to make sure you leave enough time to take the bus ride, and account for traffic and other students. Leave about an hour in between classes on different campuses for the absolute worse-case scenario. Once you get into the semester more, you will come accustomed to when you have to leave but nothing is guaranteed. Also leave enough time for sleep, people seem to forget that.
4. Picking professors proficiently
In almost every class, there are a range of professors all with different teaching styles as obvious as that sounds. Although there is always a best pick, which is normally why classes get filled up so much. Utilize ratemyprofessor.com and the course catalog to pick out the perfect fit for each one of you classes. These reviews come straight from students that have taken the course and will give you an inside look at your class to be. This is always an important task because you might end up with a professor who is very quiet or doesn't speak the best english.
5. Study groups are your friend
Students are meant to work together in almost every class and studying together makes the process of passing the class so much easier. On the first day of classes is the best time to make friends with your classmates and establish a desire to succeed in the class. In a few classes, teachers even promote said study groups and offer sign ups for ones that meet every week. Having some people that are going through the same struggle as you make the learning process more engaging anyway. If the case is that you are teaching them a lot more, then the possibility of becoming a TA or tutor could be in your future, which is a very nice part-time job.
6. Keep your friends close, and your TAs closer
As many classes get further and further into the semester, the course load will get more and more intense. This is where you have to rely on the teacher's assistant the most. Professors are busy and only have a small amount of time for office hours but these assistants are students just like you and will help schedule times that work around your schedule. (It's their job!) For instance, my calculus professor was very hard to understand and the TA was basically my second, more reliable professor.
7. Meal swipes are your friend
First things first, the meal plans offered are very useful but keep it low! Many of my classmates have opted for way too high plans and ended up wasting so many. 210 is the lowest for freshman and that will be more than enough! The dining halls are all you can eat so pig out and save yourself some money. But don't constrict yourself to just the dining hall, there are many other locations that use meal swipes, such as Sbarro and The Rock Cafe on Livingston and Woody's on Busch. These are a nice alternative to the sit down dining hall. One last thing, is to go to the Knight Wagon! It is a grease truck that has a large selection of fat sandwiches and other food for just a meal swipe and are amazing compared to anything offered on campus. You can find its location by following them on twitter.
8. The Freshman 15 is real
As many have experienced before, the absurd amount of food offered by Rutgers will put on some pounds. All you can eat dining halls as well as greasy take-out food will be delicious at first, but will have some repercussions. The best way to counteract this, is to take fitness classes or just simply get active. First, get the upace app as soon as possible. This tool shows not only how full the gyms are and updated quite frequently, but you can even sign up for fitness classes! My time in the class GRIT was extremely useful in letting me stay in shape but also eating as much as I wanted.
9. Clubs all day, everyday
Within the first few weeks, the Rutgers Activity Fair will be in full swing on College Ave and you absolutely can not miss this. Hundreds of groups from every part of Rutgers are on display and want you to come join them. From cooking to athletics, there is a club for almost anything. This is also a great tool to find more friends with similar interests. They also keep you so preoccupied so you don't end up spending so much time in the dorms.
10. Enjoy yourself!
This experience lasts for four years (or more) and it is supposed to be enjoyed. Get your classwork done, but stay active with friends, work, and classes. Try to keep yourself at a reasonable sleep schedule, staying up till 5 am watching Netflix is not going to keep you on the right track. Maintain a nice schedule between classes and learn how to manage your time. Rutgers – New Brunswick is a big place, get out there and explore!
---
---
Related Articles