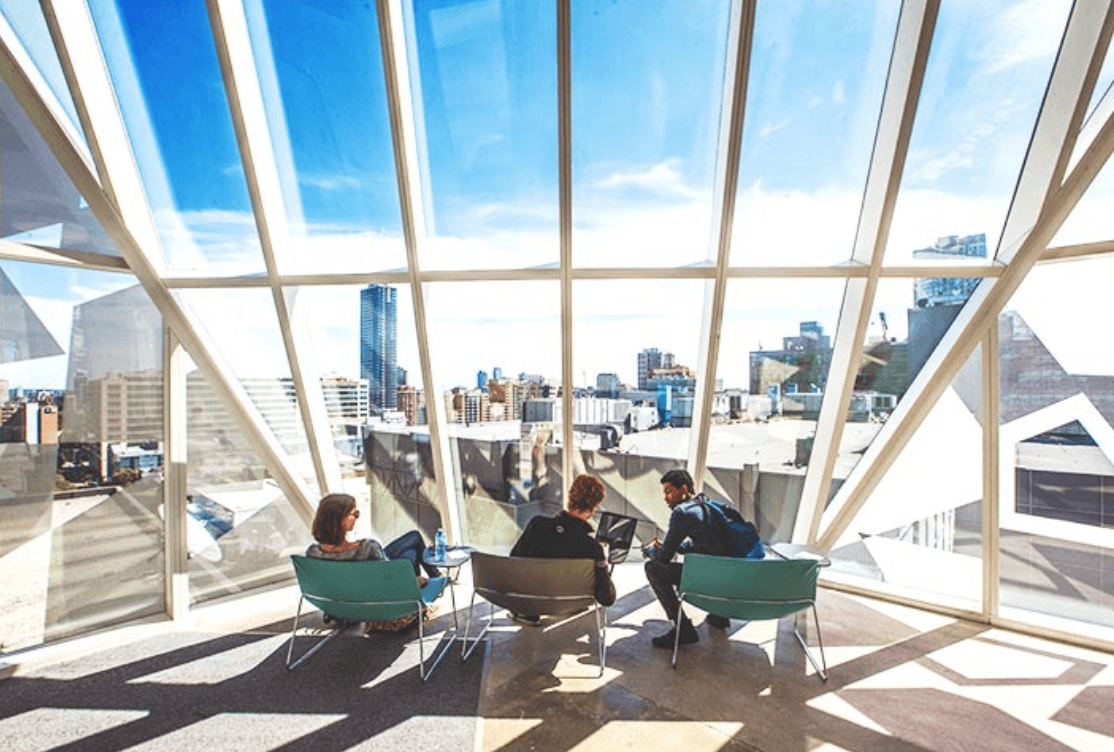 Ryerson University is a public research university in Toronto, Ontario, Canada. Its urban campus surrounds the Yonge-Dundas Square, located at one of the busiest intersections in downtown Toronto. The institution offers a number of courses and below are some of the hardest courses offered.
This is a challenging class that builds on the previous Basic Methods course and covers more advanced concepts including classification and clustering algorithms, decision trees, linear and logistic regression, time series analysis, and text analytics. The course will provide applied knowledge on how to analyze large-scale network data produced through social media.
The physics of everyday life course is for liberal arts students who are looking to understand a connection between science and the world in which they live. This class offers a non-conventional view of physics and science that starts with whole objects and looks inside them to see what makes them work.
Those with a passion for this class will develop concepts that financial foundation for all upper-level AFF finance courses. Students are first introduced to the concept of the time value of money, discounted cash flows and risk and return. Students are given a thorough introduction to the mathematics of asset valuation, capital budgeting, and risk management, working capital management and performance assessment. The class makes extensive use of computer spreadsheet software as a pedagogical technique.
This is another of the business classes that are a bit hard. The class describes the challenges faced by developing economies, with a specific emphasis on persistent world poverty. In the class, students will take up questions such as is extreme poverty a thing of the past? What is economic life like when living under a dollar per day? Are the poor always hungry? How do we deal with the disease burden? How do we make schools work for poor citizens? We shall also study the role of markets, government and non-governmental organizations in fostering economic development. This class will give the students a good idea of the key questions asked by scholars interested in development and poverty today, and possibly a few answers as well.
The emphasis of this class will be on understanding chemistry and the role it plays in everyday life, particularly to those who live in an urban environment. The course will endeavor to have a conceptual and contextual focus rather than a quantitative approach, relating chemistry to urban/environmental issues with particular reference to life in Toronto where possible. Topics could include water/sewage treatment, air pollution, energy sources, soil chemistry, foods, and industrial chemistry (polymer, petroleum, pharmaceutical, etc.)
The class deals with the structure, function, and chemistry of the molecular building blocks of the cell. This includes a discussion of water and its properties, amino acids, proteins, nucleotides and nucleic acids, carbohydrates and lipids. Also included is an introduction to enzyme function and kinetics. The laboratory provides an introduction to the basic biochemical techniques including chromatography, electrophoresis, and spectrophotometry.
Since taxation has an important effect on business decision-making, in this class student will study the fundamental principles of the Canadian income tax laws and examine their effect on business decisions and financial planning. The tax treatment of various sources of income, as well as the legislation affecting small businesses,  will be included in the course. The student will develop decision-making skills through numerous situational examples and case analysis.
This class will help students learn about finite wings and effects of wing geometry, viscosity, and compressibility. Other topics include: Aerodynamic forces on wings and bodies; Learning on the lift, drag and moment coefficients; Scalar and vector fields, stream function and velocity potential. Rotation; vorticity; circulation and lift. Sources, sinks, vortices. Fluid dynamics; substantive derivative, Euler and Bernoulli equations.
The class will introduce topics relevant to linguistic anthropology with a focus on the interplay between language and culture. Students are introduced to various fields of linguistic analysis, including phonology, morphology, syntax, semantics, and pragmatics as they intersect with areas of sociocultural value and meaning-making including race, gender, class, nation, and culture. Students develop core skills of relevance to linguistic anthropological analysis and apply their knowledge through in-class discussions and a final original research project.
This class investigates economic decision-making by participants in the architecture, engineering and construction industry by presenting and developing the concept of construction as an important economic activity. The class explores the application of financial analysis, cost and value determination for a range of project delivery methods, forms of tenure and building types. Students will apply techniques of value engineering and life cycle analysis including time value of money, price inflation, and dollar devaluation. They will also consider risk and sensitivity analysis in decision-making, and methods of cost planning and control and quantity take-off techniques for building design evaluation using traditional approaches and current software.
---
---
Related Articles