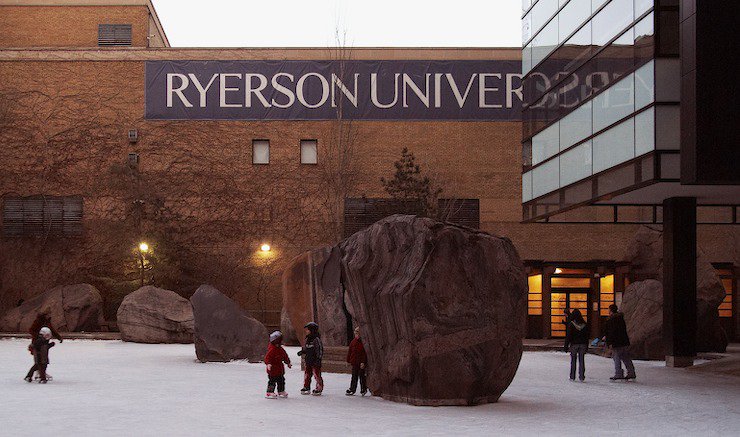 1. The Burgernator
A military-themed restaurant, with several halal options that can fulfill your hunger for under twenty dollars. With burgers these sizes, you are sure to be at least twenty minutes late to your next class.
2. Smokes Poutinierie
With generous toppings and poutines that range from classic cheese curds and gravy to chili cheese bacon poutine, the only thing that gets better are the huge serving sizes.
3. Ali Baba's
Fulfilling food for under ten dollars is only the beginning of the Ali Baba experience. Fresh authentic Mediterranean food, cooked by dancing chefs, is just another reason to visit.
4. Basil Box
Here are Basil Box you are given the ability to mix and match toppings to create the best unison of flavours. This is a great sit down restaurant that can double as a study spot for you and your friends. With the impeccable lighting inside, never forget to take a few quick photos before you depart.
5. Five Guys Burger and Fries
Along with carrying classic old school greasy burgers, they are easily known for the best french fries of any fast food restaurant in the entire city.
6. Panera Bread
A café with specialty items, ample seating, and a lively atmosphere. Located across the street from the SLC, there are tables for all group sizes to hang out, for as many friends you have or as little.
7. Korean Grill House
After the release of the Korean BBQ Worth it episode by Buzzfeed, business was booming. With the lack of décor within, it is apparent the spotlight is on the food. The fresh meat and vegetables definitely live up to that statement.
9. Hard Rock Café
A vintage rock-themed restaurant with an 80's atmosphere? sure to bring you back to a time when the stress of a late assignment did not exist.
10. The Senator Restaurant
An old Toronto diner, known for their impeccable service. This bustling restaurant has visits from a variety of people, from students to blue and white collared workers as well as retirees, adding to the enchantment.
11. Salad King
While some restaurants may discriminate against vegetarians, Salad King does not. A great nutritiously focused restaurant that carries authentic, flavorful, Thai food that is able to reach immense level of spice, making it a Ryerson staple.
12. Bannock
Known for their chicken pot pie and zucchini bread, Bannock is a good mix of comfort food and upscale dining. A great treat after a lengthy exam.
13. Seven Lives
Located in the heart of Kensington Market, they are known for making the best tacos in the world. Definitely giving taco bell a run for their money.
14. Donatello Restaurant
Nothing short of a high end experience with great dining, soft Italian music playing in the background, and a delicious variety of meats. It is a classic upscale restaurant for when you have left over OSAP money.
15. Lou Dawg's Southern BBQ
A bustling smokehouse pub at Ryerson, famous for smoke meats such as their pulled pork. An all-around great place to go for classic southern barbecue.
16. NomNomNom Poutines & Crepes
With cheese curds imported fresh from Quebec, and the authentic Montreal styled poutines, it is effortlessly one of the most desired poutine places in the city.
17. Patties Express
Best for ordering a quick snack or many items that can be munched on during lectures. Also known for their chicken filled patties, Patties Express is a must if looking for a quick meal.
18. McDonalds
Located across the street from the SLC, it is definitely a Ryerson must for a quick coffee and bagel in the morning. Especially beneficial to those who do not have the patience to deal with the heightened prices at Starbucks.
19. Burrito Boyz
Delicious burritos with great sauce that just oozes when you chomp down. It gets messy, so make sure to grab "napkinz".
20.Rolltation- Torontonians Sushi Burrito
A unique take on sushi that allows for customizable rolls with various options resulting in lots of possible outcomes, ranging from creamy to crunchy.
21. Doner Kebab House
A family owned business with great portion sizes and a renowned secret sauce recipe, will make you feel like you are eating at the Krusty Krab.
22. JOEY Eaton Centre
A professional and upscale restaurant that is still able to retain a welcoming atmosphere. Perfect for birthdays, celebratory dinners, or whenever you're feeling a tad bit over the top.
23. Hakkaido Ramen Santouka
Seasonal festivities create an enchanting atmosphere with its lunch time rush the only drawback. It is one of the most seeked restaurants for ramen in the city.
24. 3 Brewers Yonge
A comfortable yet classy atmosphere that have excellent little rooms for large groups or just you and your textbooks. Also a great spot for catching live games.
25. Paramount Fine Foods
Along with the convenient location, warm décor, and the large variety of Mediterranean cuisine, Paramount is a must visit.
26. The Pickle Barrel
Known for their great customer service and delicious specials, The Pickle Barrel is an exceptional place for both breakfast, dinner, and breakups.
---
---