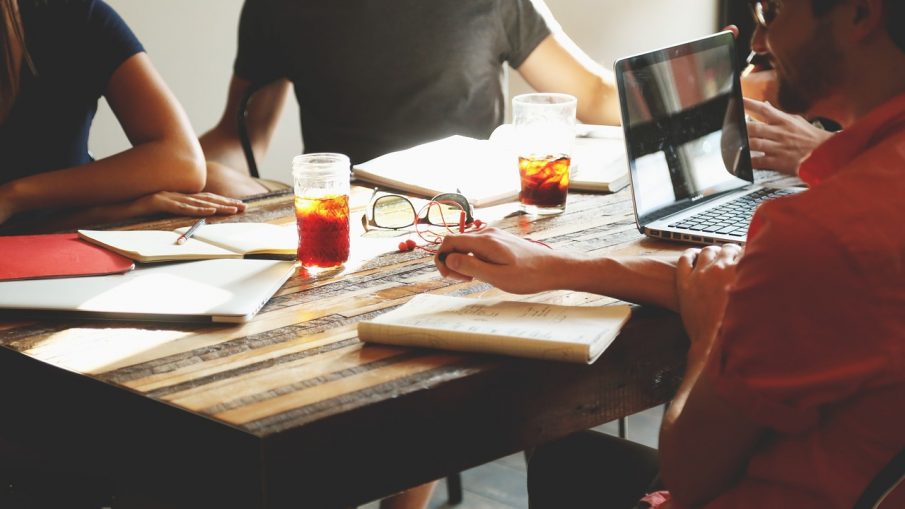 Ryerson University is home to over 35,000 students, making it an institution with both a rich student life but also, incredibly crowded libraries and student study spaces. It can be difficult to grab a study space during exam season. However, a change of environment can actually have positive effects on your focus and motivation during those long evenings with your textbooks. Here are a few spots Ryerson students love to wander off campus to when they're ready to hit the books.
1. Balzac's Coffee
Known for its signature Coffee in a Cone (new and exclusive to Canada) and smooth coffee blends, Balzac's Coffee is a Ryerson student and faculty favourite! Located just down the street from the new student centre, the energy in this elegantly styled coffee shop is a real pick-me-up for the Ryerson student who finds studying among quiet library stacks unstimulating. Balzac's Coffee is usually packed with people, but there is plenty of space to break out your books or laptop for some group or solo study sessions. They have a bar-style seating area facing the windows for those who arrive for a solo study date, two-seat tables, and long tables with multiple seats for group study meet-ups.  There is even outdoor seating for warmer days when you fancy soaking up the sun and cracking open the books simultaneously. The baristas are warm and friendly, always ready to give you a great speciality drink recommendation.
2. Coffee Public
Formerly named "Coffee Pub", Coffee Public, is a must-try study spot for Ryerson University students. Conveniently located at Bay and College street, the cafe offers spacious seating, lots of natural light, and WiFi. They have a wide array of delicious loose leaf teas and caffeinated beverages. They're known for their creamy lattes and breakfast sandwiches which are available all day. For a study spot that beats the cramped library, check out Coffee Public before your next exam.
3. Jimmy's Coffee
Jimmy's Coffee, a quaint coffee shop found at 107 Portland street, offers a nice change of scenery from the often chaotic and crowded Starbucks on the Ryerson Campus. Head to Jimmy's to get your caffeine fix and study in a quieter atmosphere than the coffee spots on campus.  The vibe at Jimmy's is very warm and the place boasts cheap soup and scone lunch specials, friendly staff, and a large selection of teas. You will be sure to find a great spot to settle in, able to choose from armchairs, bar stools, and patio seating. Jimmy's is open Monday to Friday, as well as on weekends.
4. Page One Café
Page One Café offers a spacious, tastefully decorated hideaway for Ryerson students. You can find it nestled at 106 Mutual Street, lined with large black tables reminiscent of a library but far more chic.  The seating areas are great for group or solo study. The cafe's signature collection of typewriters lining its walls gives it an elegant feel. The menu includes not only organic foods and tasty lattes, but also fun cocktails. If you stay late into the evening, sometimes the cafe hosts events like spoken word nights that you can use as an opportunity to unwind after a stressful study day.
5. Panera Bread
If you're looking for a place you can hole up for hours with your books and enjoy a hearty lunch, Panera Bread at 322 Yonge street is a great option for your study days. Located right across the street from the new student centre, Panera Bread is a great alternative to studying in the often bustling student centre or eerily quiet libraries on campus. There is reliable WiFi, a plethora of outlets, comfortable booths to sit in, and plenty of table space to spread out notes and textbooks! Not to mention, the menu offers a wide array of healthy options to keep your energy up during exam season.
When the Ryerson Library is too crowded – check out this list of alternative study spots that are sure to not disappoint. As a result of the university's central downtown location, your options for energizing spaces near the campus are endless. Stroll across the street or a few blocks down to one of these locations to kick-start your next study session alone or with friends. You will wish you had discovered them earlier!
---
---
Related Articles