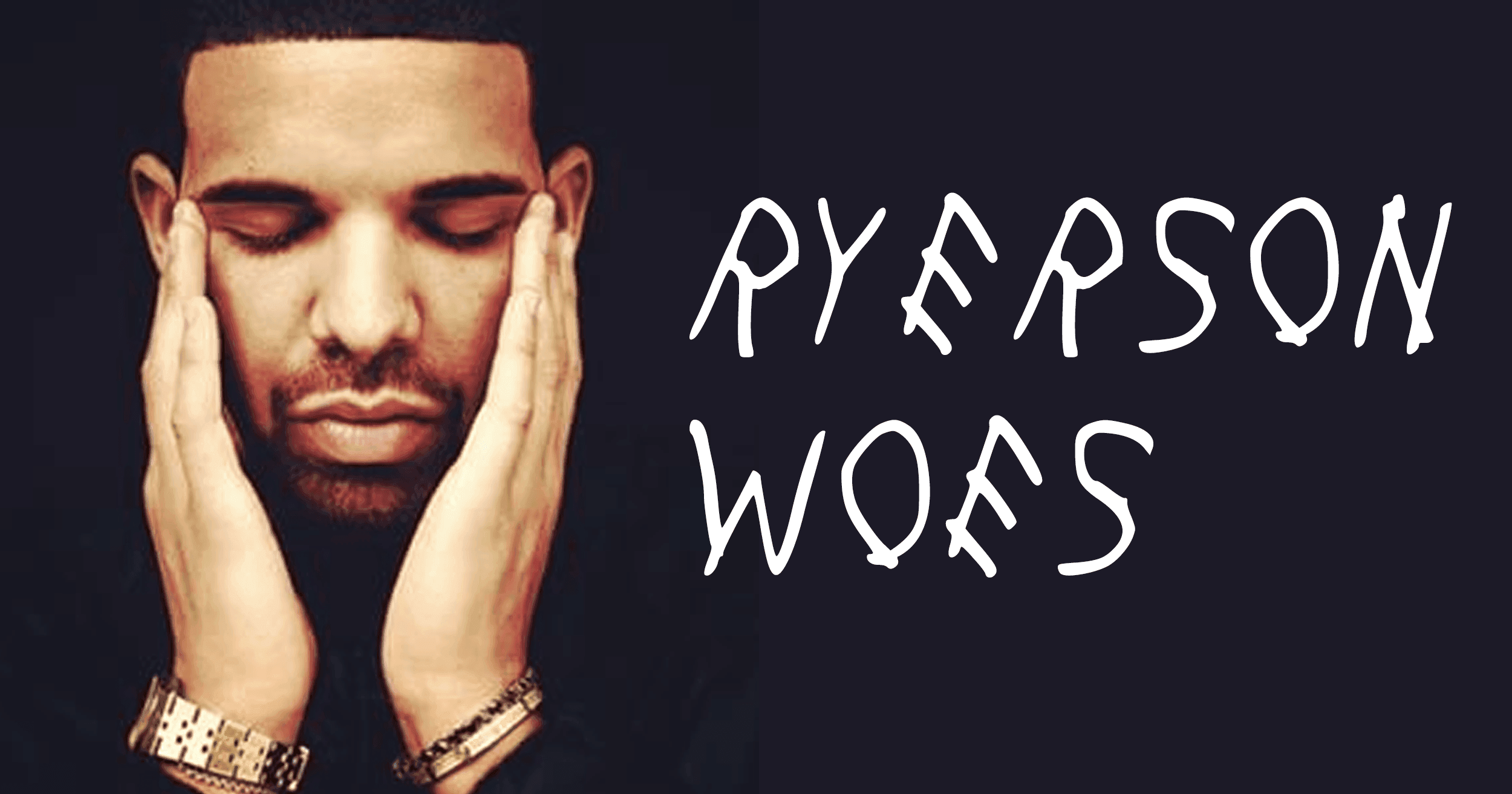 1.Kerr Hall
Need I say more? This building is pretty difficult to manoeuvre around in, even for students who have been going here for many years. While
Ryerson
provides students with signs that indicated where North, South, East and West Kerr Hall are, it can still be quite overwhelming for many students. Its many twists and turns on each of the three floors, as well as Kerr Hall connecting to the Rogers Communication Centre and Podium/Library Building, you're bond to get lost at least once during your first year. While there is no easy way to figure out this maze of a building, it's always a comforting feeling to know that you're not alone when it comes to this stressful situation.
2. Open Enrollment
What's better than waking up at
5:30 AM
to enroll in all your classes? Sleep. Lots of sleep. For most schools, open enrollment is organized by the different programs which gives everyone an equal chance to enroll in their desired courses and Professors. However, in Ryerson, it's a free for all. Similarly to the Hunger Games scene where every tribute is seen running towards the cornucopia to grab the necessities necessary for their survival, without getting killed first, open enrollment for us works the same way. We're all patiently waiting for
6:00 AM
to hit, then boom – we're frankly clicking "enroll" in hopes that our classes don't "close" before we've enrolled in them.
3. The Elevators
If I was asked to describe the speed at which the elevators at Ryerson operate, I'd say slow. Extremely slow. No matter what building you go to, the elevators just don't seem to operate at a moderate pace; and more often than not, there's always way too many people waiting for the elevators for you to get on it. I guess that's Ryerson's way of saying, "Take the stairs. Be active."
4. Inconsistent Classroom Temperatures
It seems to me that almost every classroom runs on a different temperature. From Kerr Hall East having their air conditioning on full blast all year long, even during the winters to the Victoria Building feeling like a sauna all year run, Ryerson is never able to provide classrooms with the right temperature needed for that day. If I were you, I'd pack a sweater (for those colder classrooms) and something light (to avoid sweating in others).
5. Podium Building
What's that?! Most students are unaware that this building exists as it's tucked away and attached to the Library Building. This building is like that one friend who always has to walk behind the other two whenever the sidewalks get narrower, poor thing. Despite Ryerson's best efforts to provide students with enough signs to find their respective classes, not many are successful at finding it on their first try. One perk to this building, however, is that they provide Bachelor of Arts students with free printing. Which room, you ask? That'll be your task.
6. $20 Gets You One Proof of Enrollment Letter
Yes, you heard that correctly. It isn't enough that we're paying thousands of dollars in tuition, but we also have to pay to request for a proof of enrollment letter. While this is disappointing for many, it's almost impossible to avoid as educational plans and OSAP require you to provide this information every year to ensure that you are enrolled and are either a full/part-time student, in order to provide you with sufficient funds for the year. It's sad, but it must be done.
7. Crowded Gyms
Do you want to stay active? Do you want those six packs? Well, looks like you need to wait in line. Despite Ryerson having two gyms: Mattamy Athletic Centre (formerly known as Maple Leaf Gardens) and the Upper Gym at Kerr Hall West, it seems as though there's always tons of people working out the same time as you. While it's great seeing everyone else being active and health, it's hard to do the same as you're always waiting for others to finish. What sucks more than that is that they usually finish when you need to be in class or attending to other obligations. Good luck!
8. Exams at the Metro Convention Centre
It's already stressful navigating your way around Ryerson, but having to figure out where your exam is held at the Metro Convention Centre is even worst! Since Ryerson isn't able to have all the exams on campus, this is where those larger courses have their exams. For most people, finding this place gets easier with time and familiarity. However, if you're a freshmen this can be quite difficult as this is a pretty large place, and not everyone who you see to ask directions knows where to go. My advice: Find a buddy to go with during exam and arrive an hour early to ensure that you aren't late for your exam.
9. Finding a Microwave
We all need food. It's essential to our survival. However, is always a struggle to find an unoccupied microwave at Ryerson. While Ryerson recently added microwaves at the The Hub, the microwaves used to only be at the Ted Rogers and Rogers Communication Centre, which was always a mission for many students who didn't have nearby classes there. Lucky for you, they added another building for microwaves. Let's hope that they'll add more in the future.
10. Rush Hour
And no, I'm not talking about the movie. This is probably one of the most stressful things that most
Ryerson
students have to deal with. Being in the very heart of the city is great when it comes to the hustle and bustle of various activities, but when it comes to commuting to and from school, it's a total disaster! While we can't avoid this situation – whether it's trying to make an
8 AM
class or going home at
3 PM
, this situation won't be going anywhere soon.
---
---
Related Articles