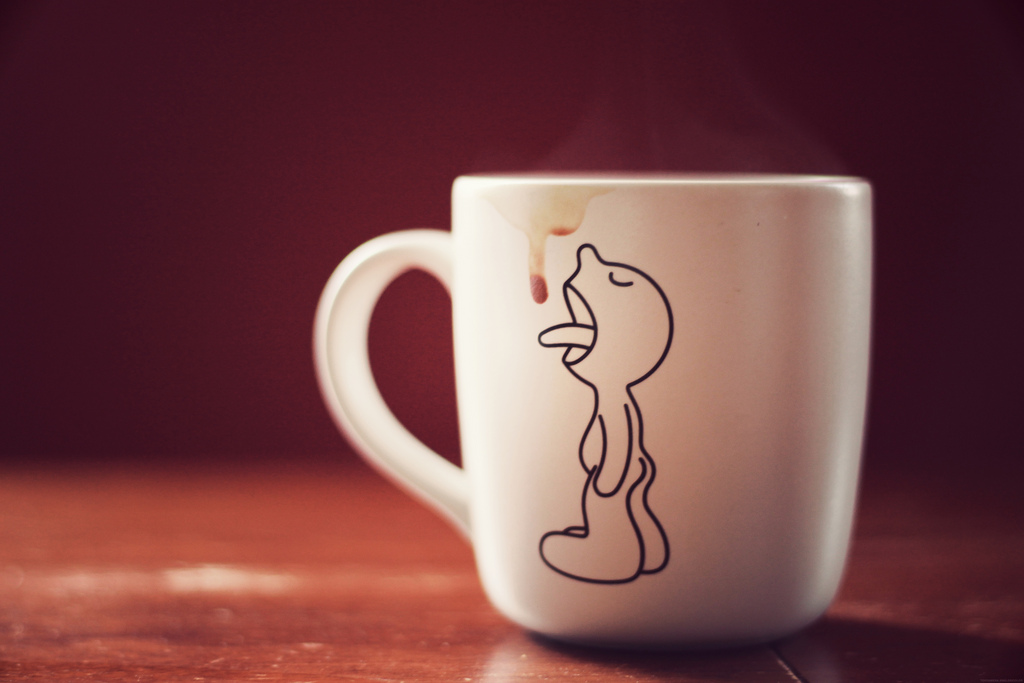 As a young college student living in Southern California, I have grown to love searching for new cafes to enjoy a fresh cup of coffee. As I have lived in San Diego for a few months now, I have discovered several local coffee shops close to my college that are to die for. If you are constantly looking for cool new spots to sip on a latte, I am here to show you the top 5 best trendy cafes I have discovered whilst living in San Diego.
 #1 Communal Coffee
Communal coffee is a super trendy cafe only about 15 minutes away from SDSU. It is located in Northpark and has grown to be quite the popular coffee joint for a lot of SDSU students. Although it is a bit on the pricy side ($4.50-5 for a latte), it is definitely a fun experience and a great lunch spot for trendy teens! Communal Coffee not only offers a unique beverage menu like the Lavender Honey or Rose Vanilla Lattes, but they are also known for their delicious pastries and food. Communal has various types of breads, sweet croissants, muffins, cookies, and brownies. If you have a sweet tooth, you will love these! If you are not in the mood for a pastry, they also offer more hearty meals like avocado toast, croissant sandwiches, and yogurt parfaits. Communal Coffee also offers gluten free and vegan options, perfect for the health junkies! Overall, Communal Coffee is a great place to treat yourself while also being in a trendy atmosphere! This is for sure one of my favorite places around San Diego.
Website: http://www.communalcoffee.com
Instagram: @communalcoffee
Location: 2335 University Ave, San Diego, CA 92104
Hours: Monday-Sunday 7am-7pm
#2 Holy Matcha
If you love matcha, you will die for Holy Matcha! It is another one of my favorite trendy cafes, however, this one in specific specializes in matcha green tea beverages and food. If you love matcha, this is the place for you! It definitely is not for everyone, but I figured I would include it for those matcha lovers! Holy Matcha is located in Northpark, and is a great spot for not only healthy food and drinks, but photos as well. Holy Matcha has a diverse menu of drinks ranging anywhere from a simple hot matcha latte to an iced matcha horchata latte (which is INCREDIBLE) and even matcha lemonade. They also have matcha soft serve, matcha donuts (the chocolate one is my favorite), and more savory options like avocado toast. This is one of the coolest little spots in San Diego, and is only 16 minutes away from San Diego State!
Website: https://www.holymatchasd.com
Instagram: @holymatchaa
Location: 3118 University Ave, San Diego, CA 92104
Hours: Monday-Sunday 10am-7pm
#3 Better Buzz Coffee
Better Buzz: an urban twist on a trendy coffee shop. This rustic and sleek cafe is one of my top 3 favorites because I not only love the atmosphere and the service provided, but the coffee and food is to die for. The closest cafe to campus is located in Pacific Beach, about 20 minutes away, however, if you just want a quick Better Buzz coffee to go, head down to Fashion Valley! Fashion Valley Mall is only 15 minutes from campus and they have a Better Buzz kiosk stand! Of course you will not get the full experience of the cafe, but if you just want to try the coffee and do not want to drive to the closest location, this is a great option to consider. Fashion Valley Better Buzz is actually opening a full cafe very soon, so keep your eye out for that! Better Buzz has 7 locations all over San Diego, and is the perfect go-to spot to enjoy coffee and some food. The menu is filled with different options, but my personal favorite is the mocha buzz, a blended coffee that is amazing! They also have unique drinks like the mint infused iced coffee, the honey latte, and they even sell fruit smoothies. They also have seasonal drinks that are incredible as well! As for food, Better Buzz has a vast selection of sandwiches, toast with toppings, acai bowls, and typical cafe pastries! Life really is better buzzed.
Website: http://www.betterbuzzcoffee.com/menu
Instagram: @betterbuzz
Location: Pacific Beach: 1186 Garnet Avenue Pacific Beach, CA 92109; Fashion Valley: 7007 Friars Rd, San Diego, CA 92108
Hours: (Unique to location) Pacific Beach: Daily 5am-9pm; Fashion Valley: Monday-Saturday 8:00am-9pm, Sunday 9am-7pm
#4 Holsem Coffee
Holsem Coffee has a more relaxing atmosphere and is known for its sleek gold and marble decor. Holsem is located in Northpark, a little over 16 minutes away from campus! They have a vast menu full of different coffees and food. My all time favorite is the Nutella Coldbrew, a drink made with dark chocolate and homemade hazelnut milk. They also offer unique options like the Cold Brew Float (cold brew with vanilla gelato), and the Lavender (made with dark chocolate, lavender confetti, and milk). I love Holsem Coffee not only because of their unique drink options but for their food as well! They have a selection of sandwiches, breakfast food, and pastries. This is a great spot and is a place I would recommend trying out!
Website: http://www.holsemcoffee.com
Instagram: @holsemcoffee
Location: 2911 University Ave, San Diego, CA 92104
Hours: Monday-Wednesday 7am-8pm, Thursday-Saturday 7am-10pm, Sunday 7am-8pm
#5 Dark Horse Coffee Roasters
Last but certainly not least, we have the unique Dark Horse Coffee Roasters. Dark Horse is located in Northpark and is only 13 minutes from campus! Dark Horse is a rustic, trendy cafe that is one of the more standard coffee shops of the 5. They have great lattes and cold brew, and a very popular trend with Dark Horse is putting one of their house-made vegan donuts on top! Dark Horse in Northpark is a smaller cafe, but perfect for on-the-go coffee and donuts. The customer service here is great, they are fast, and it is a great spot to enjoy a fresh cup of coffee and some pastries!
Website: http://www.darkhorsecoffeeroasters.com
Instagram: @darkhorsecoffee
Location: 3794 30TH St. San Diego, CA
Hours: Monday-Friday 6:30am-6pm, Saturday-Sunday 7am-7pm
---
---
Related Articles