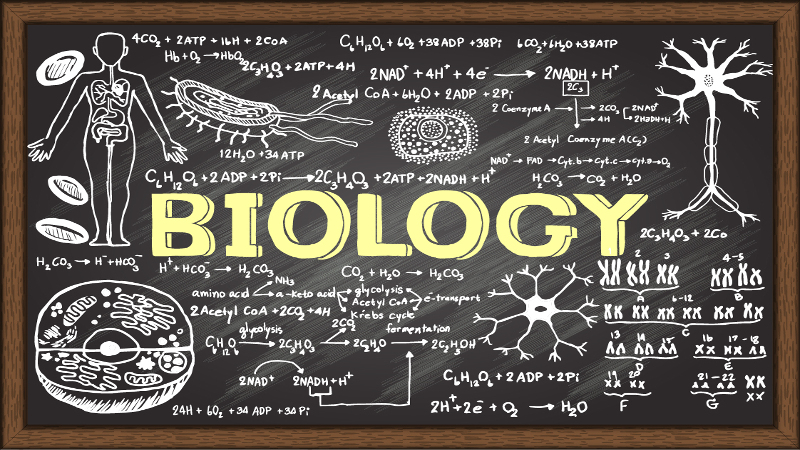 Biology, or the study of life, is and has always been a fascinating concept. Learning about living organisms and how they survive has always been intriguing, and because of this, Biology Lab was a perfect choice. Biology Lab at SDSU is  strictly led by TA's. This provides for a more laid-back environment, and the pressure is not as high. This could of course be both positive or negative because just like every instructor, some are better than others. As for lab partners, there are 4 separate tables of 6 people each. Each table is a group and everyone works together on the labs which leads to great collaboration.
Books:
For lab, 2 books are required. The first is the Newsome BioL 100L General Biology Laboratory Manual 7TH Edition. This book includes all of the pre-labs and labs needed. The second book is the Newsome Biology 100 Lab Student Packet. This is a thin book with a yellow title page. This book includes an overview of the semester and a few assignments. You can find them at the SDSU bookstore.

Assignments:
Each week, a pre-lab is due. The pre-labs are located in the lab manual and are usually pretty simple. All that is required of you is to read the lab ahead and answer a few questions about it. The purpose of this is to familiarize yourself with the lab so when it comes time to do it, it is easier. Each lab is once a week for 2 hours and 4o minutes. It sounds like a lot but it goes by really quick! Each lab consists of a small lecture and introduction from the TA as well as 2 student presentations. The presentation is the first major assignment. Topics are chosen early on, and each presentation relates to the topic of the labs of the prior week. After the presentations, we move on to beginning the lab. Usually the labs consist of 2-4 different investigations, and whenever the group finishes, you are free to go.
The second major assignment is to conduct an experiment. You have the option to choose a partner to conduct the experiment with. There is no presentation for this, all that is asked is to write an experiment paper stating your materials, hypothesis, results, etc. Overall, it is pretty simple. The most challenging part is to physically perfect the paper and integrate sources. To give you an idea, testing plant growth with different liquids is a great option.
The last major assignment is the nature assignment. This is a strange assignment that is actually off campus and requires $12 to complete. This assignment is held at the Living Coast Discovery Center. It consists of a series of questions in which you are asked to record your observations. It is actually super fun! There are turtles, fish, sea horses, sharks, birds, and so much more. It is a bit time-consuming can sometimes take about 2 hours. Also, it is recommended to go as early as possible because it gets super crowded towards the end of the semester.
Tests:
On top of all of this, there are tests. Tests are every 2 weeks, and they are based off of the lecture and the labs. The tests are pretty straight forward but frequent. The good news is that the TA's drop the lowest test grade at the end of the semester which is great!
Biology Lab is an interesting course. It does require quite a bit of work, but it is worth it. It is a great class and if you take the Biology lecture along with it, then it can be a great way to integrate what you have learned in lecture and apply it to the lab in a hands on way.
---
---
Related Articles