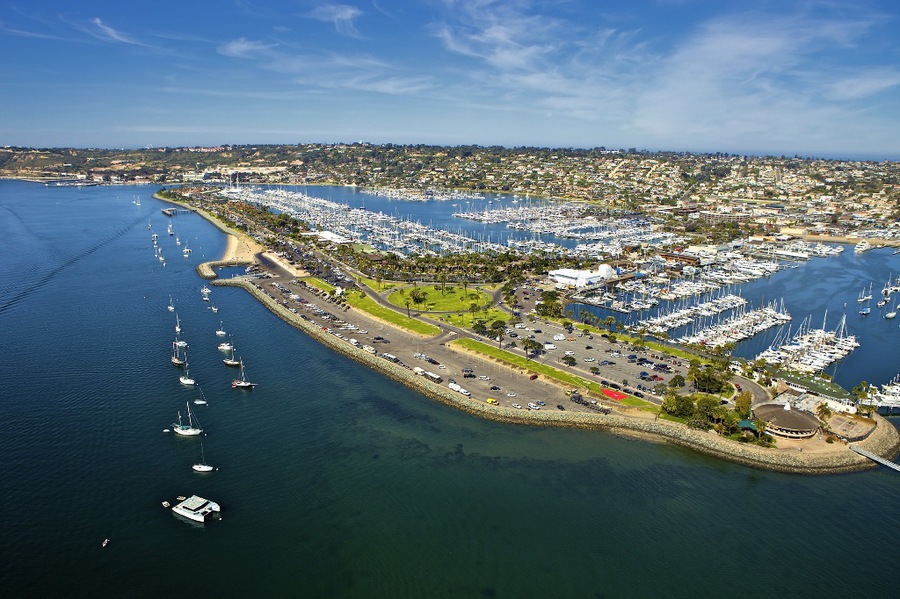 San Diego features about 115 km of gorgeous coastline. A student at SDSU, should definitely go and watch the most scenic beauty of this city. Even after midterms, beaches are the best place to relax your mind and believe me it will really keep you happy. Below is a list of top 5 beaches where SDSU students should visit.
1. Ocean Beach
Ocean beach is the closest beach to SDSU, it is just 9.8 miles away from the campus and 7 miles from the downtown. It has a very energetic and free spirit environment for you to calm out yourselves from the stress. If one likes fishing, then it is the best place for them to be in San Diego, as it is a favorite local fishing spot. Nearby it has many antique shops, beachwear and surf boutiques, organic groceries, taquerias, and brewpubs.

2. Mission Beach
Mission beach is 12 miles away from the SDSU campus, it is is just 1 mile away from the Seaworld which is a very popular tourist spots in San Diego. Popular activities like surfing, kiteboarding, bicycling, roller coasters, bumper cars and many more activities are hosted by them. Mission beach a beautiful nightlife especially for students at colleges. Even students from SDSU come here for there Surfing lesson.
3.  La Jolla Beach
La Jolla is 12.5 miles away from SDSU campus and it is very close to UCSD. It is said to be one of the best beaches to spend time with your family. It has wide 2 miles of boardwalk for people to chill out on the sand. There are also a lot host of activities for the whole family to enjoy including biking, beach volleyball, boogie boarding, surfing, sports fishing and scuba diving, Wave House, miniature golf, bumper cars, rock climbing and more.
4. Pacific Beach
Pacific Beach is 13.3 miles away from SDSU campus. Pacific Beach is one of the most energetics beaches in the whole United States. The beach stretches for more than 2 miles. Sunsets at Pacific Beach are very relaxing and worth to watch. Pacific beach is centered by a lot of activities like scuba diving, longboard surfing, biking, volleyball, and much more.
5. Coronado beach
Coronado Beach is about 14 miles away from the SDSU campus. Accessing Coronado Islands is easy, as it can be reached by any public transport, car or bike. Because of the mineral mica in its golden sand, this beach is said to be one of the finest beaches in America. Right next to the beach there is a hotel named del Coronado which has many varieties of shops, restaurants, and bars. This beach is the most romantic beach in San Diego.
Above is a list of the top 5 beaches in San Digo where students at SDSU should spend there time during weekends or breaks to relax. The details listed above are written from a trusted source like USAToday. (traveltips.usatoday.com)
---
---
Related Articles