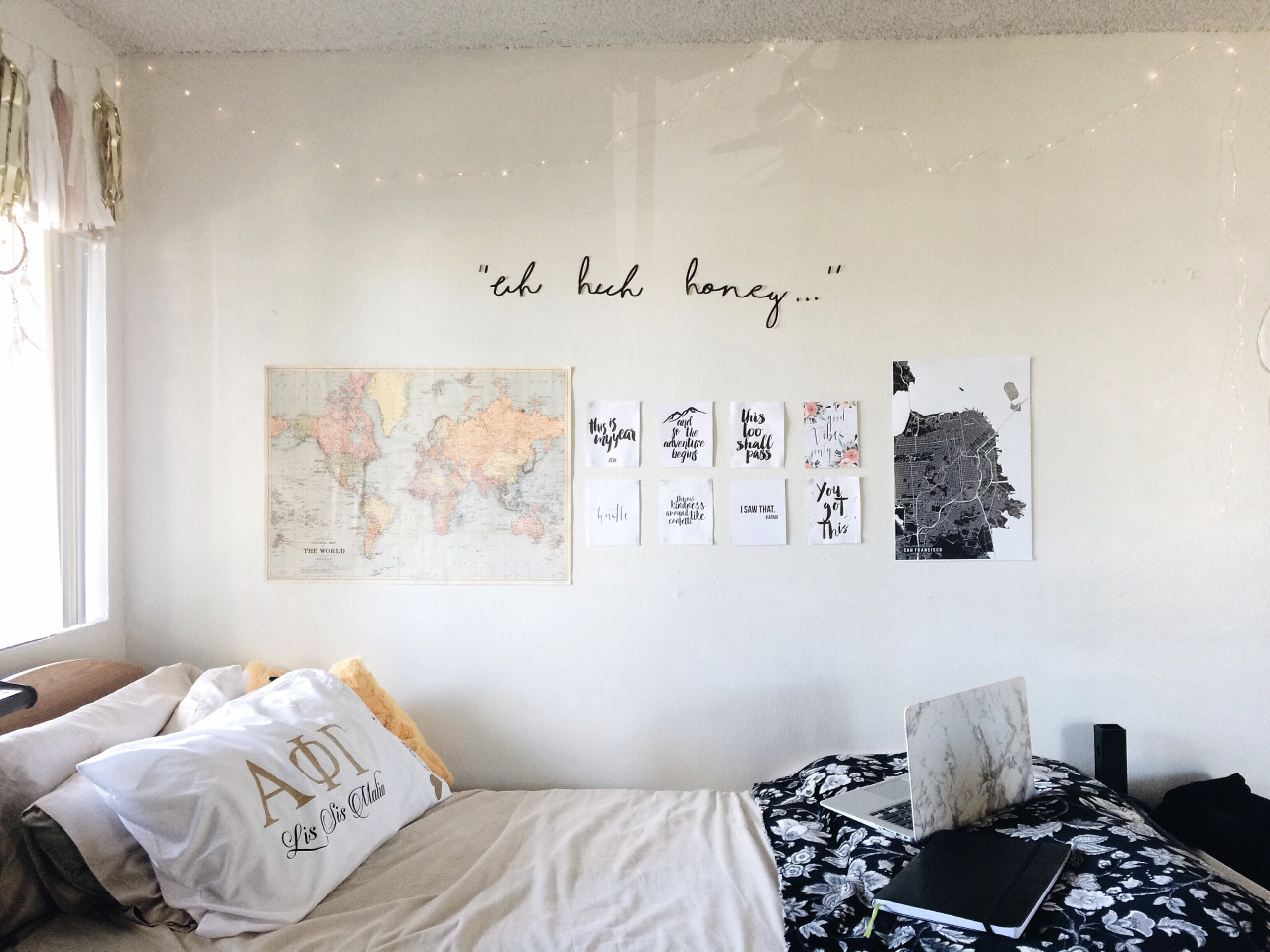 Dorm life at SDSU is definitely a unique experience. Living with strangers, sharing a communal bathroom, having small rooms, and dealing with neighbors. It can be rough sometimes, but it is always such a fun adventure. SDSU has several dorms on campus, most of them scattered at 2 different sides. The more populated side, which we will be focusing on today, is located on the bottom right of campus by the parking structure, includes 4 main dorms. Here's a little info about each one:
Tenochca
Tenochca is a recently reonovated dorm located right by the parking structure. If you have a car, this is the most ideal dorm because your car is about 30 seconds away. Tenochca is a great dorm, it is clean and very social. The floors vary from Coed to all girls floors. There are 8 floors in total and the lobby or check in area is at the entrance on the first floor. To get from Tenochca to the main campus, it is about a 8 minute walk and from there it varies. If you walk about 3 minutes, there is an aztec market where you can buy groceries with your meal plan and also a buffet style restaurant called The Garden. Overall, Tenochca is a great place to live!
Cuicaccalli
Cuicaccalli is a twist from the average dorms. Cuic is a apartment or suite  style dorm, each suite having about 8 people. Each room includes a kitchen, which is nice if you enjoy making meals, cooking, or baking. There is also a living room area with a couch and table, perfect for relaxing after a hard day at school. Cuic is seperated into two sections, Tepeyac and Tacuba. The sides are pretty similar, except one is closer to the community pool, yes they have a pool. As for rooms, they vary from singles to doubles to even triples. It all depends on your preferences for roommates and how SDSU decides to place you. Cuic is right by the aztec market so it is just a short walk to buy some groceries. Also, The Garden is basically attached to Cuic so you always have a breakfast or dinner option super close!


Zura
Zura is located right behind Tenochca, and is the most renevated dorm out of all of SDSU's dorms. It has a very modern style, and is home to a lot of residental learning communities as well as the Weber Honors College students. Zura is very unique because it has a rooftop with firepits. Also, the floors include balconys, which is very fun and a great addition. Zura is also close to the aztec market and The Garden, which make it perfect for getting food.
Maya and Olmeca
Maya and Olmeca are the red brick dorms located right in front of Cuicaccalli. Maya and Olmeca do not have a great status, just because of how old and run down the dorm is. It is pretty most one of the oldest dorms on campus, but it is still a great option because of how social it is. It is also very close to campus and just a short walk to the market and The Garden. Also, it is very close to Starbucks and Dominos Pizza, incase you decide you want a change.
In conclusion, it really does not matter which dorm you get, all that matters is that you make a great memories with the people around you. All of the SDSU in this location are all great choices, and you will be put into the right one for you!
---
---
Related Articles