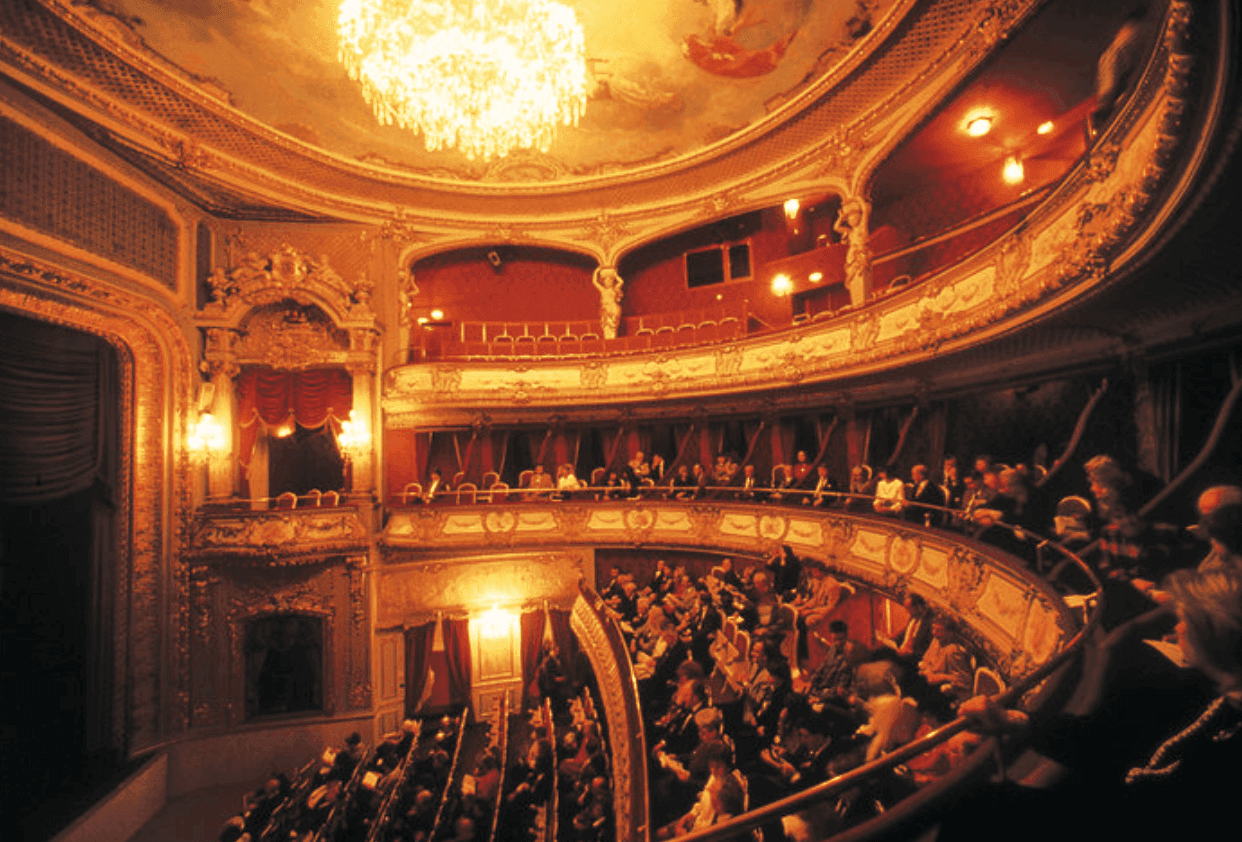 Whether you're an incoming Freshmen, or a Senior about to graduate, or a grade in between… you're probably stressing about school and your grades. Imagine taking a class that will not only fulfill a general education requirement and boost your GPA, but will actually alleviate some of your stress. (Is that even possible?!) Lucky enough, San Diego State University offers a course – best known as TFM160 which focuses on Introduction to Cinema. Here are five reasons as to why you should consider taking this course:
1.Destress
With all the stresses and responsibilities that students have going on in their lives, TFM160 is the one environment where they can completely decompress and not have to stress. The curriculum in itself is so interesting that you will not feel like learning is a chore. Instead of coming in to a class worried about whether or not there is a surprise (ie. pop quiz), this class has no surprises. You know exactly what you're walking in to and the demand to try hard is not high.
2.Learn How Movies Are Made
Without a doubt, we have all watched an amazing movie with graphics and images that seem impossible to recreate – Star Wars, Interstellar, Harry Potter just to name a few. Within this course, you will learn the behind the scenes of what goes on when making a movie. There's a lot more to it than just a camera and a single light! You will learn the fundamentals of film making and can take that away in your own personal projects, if so desired.
3.Watch Amazing Classics
It's often easy to watch only movies that are newly released. Most individuals do not gravitate towards a film that looks older, however, TFM160 will show films that you would never have even known about. For the most part, it's hard to come across a movie without the typical cliches. These original films all have great ratings on Rotten Tomatoes/IMDB, and truly showcase the more authentic and original side of movies. Not to mention, you would be watching a movie every week!    
4.Boost Your GPA
Although there are attendance points, coming to class is never a hassle, given you only watch movies and learn interesting facts. Despite if you miss a class or even five, there are many extra credit opportunities and curves that will give you a promising grade. You're getting a good grade to watch movies, how much better can it possibly get? If you're worried about tests, you can find study material right off of Quizlet instead of having to spend $$$ on a textbook. This class knocks off a general education requirement and will boost your overall GPA. It takes more effort to fail than to not!
5.Great Professor and Great Memories
Sometimes, students come across professors that make them dread learning a subject. However, if a professor shows a genuine passion for what he or she is teaching, that makes learning a new topic fun and interesting (or at least tolerable). Professor Voytilla is a fun, sweet, and caring guy who you will most likely remember for life. He genuinely cares about his students and you will get to know that really quick! Who knows, you, yourself might even find a passion for the Cinemas!
If you're considering a class to fulfill your GEs or just need to catch a break, take TFM160 at San Diego State University. It is interesting, easy, and fun! Find someone on campus and just ask them if they've ever taken the class, the majority of the students here probably have already. Don't play yourself by taking a class that you will dread, you heard it here first.
---
---
Related Articles